PPL training - Preparations for solo check
| 2 minutes read,
224 words
The next three lessons on the plan required a trip to Sola, so we had to leave Karmøy at sunrise due to the very limited opening hours.
The plan was to do preparations for the solo check on the way down, followed by the solo check, and the first solo while down there.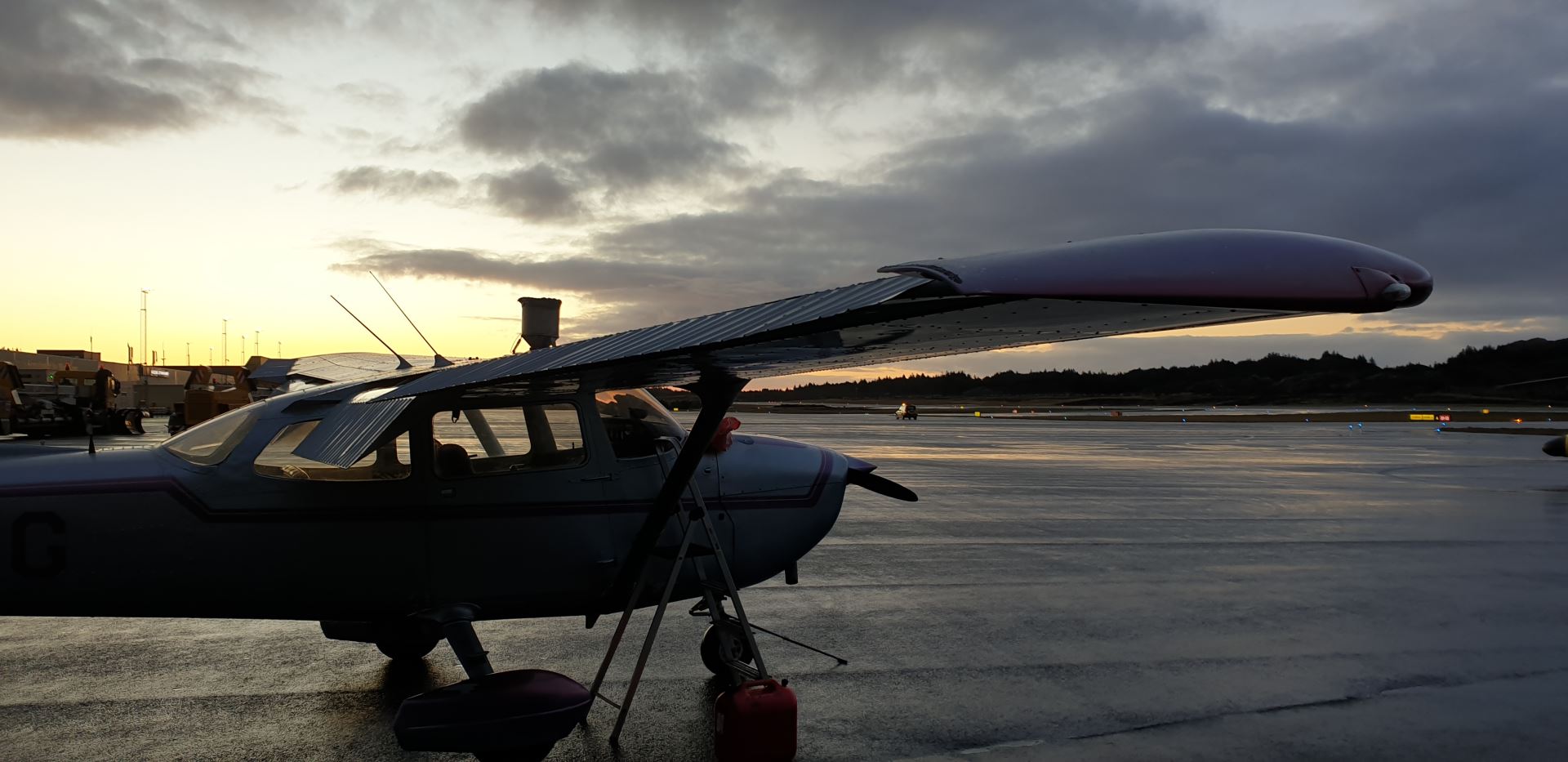 After refueling the airplane in the sunrise, we set course for Tau training area, the same as for the previous stage check.
Flying high above the snow covered mountains made this into yet another magical experience. This is why we fly!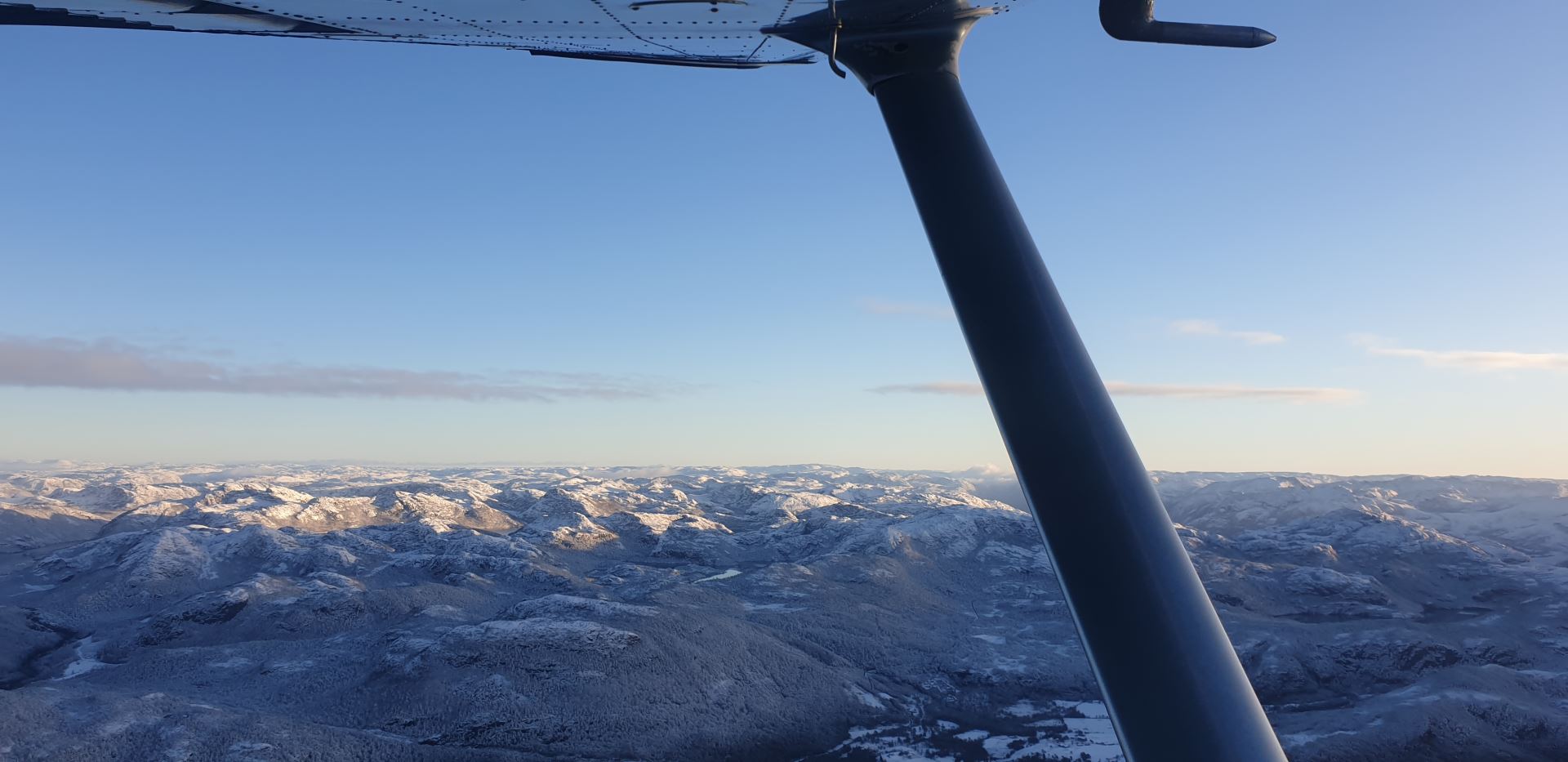 The weather was mostly beautiful, except for some cloud cover close to the coast.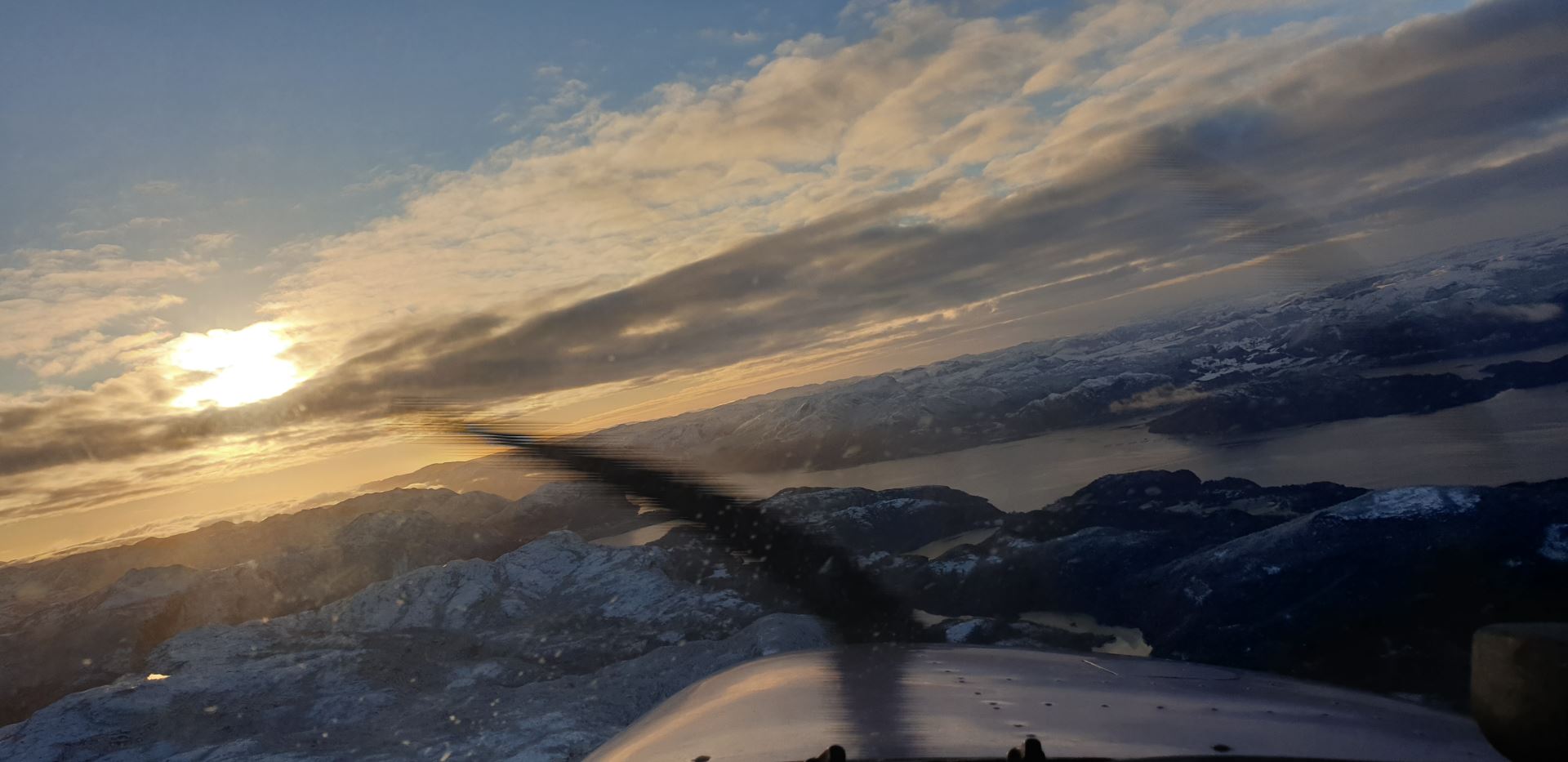 In preparation for the stage check we did several maneuvers while in simulated IMC with the foggles (and most of the part from Karmøy to Tau as well).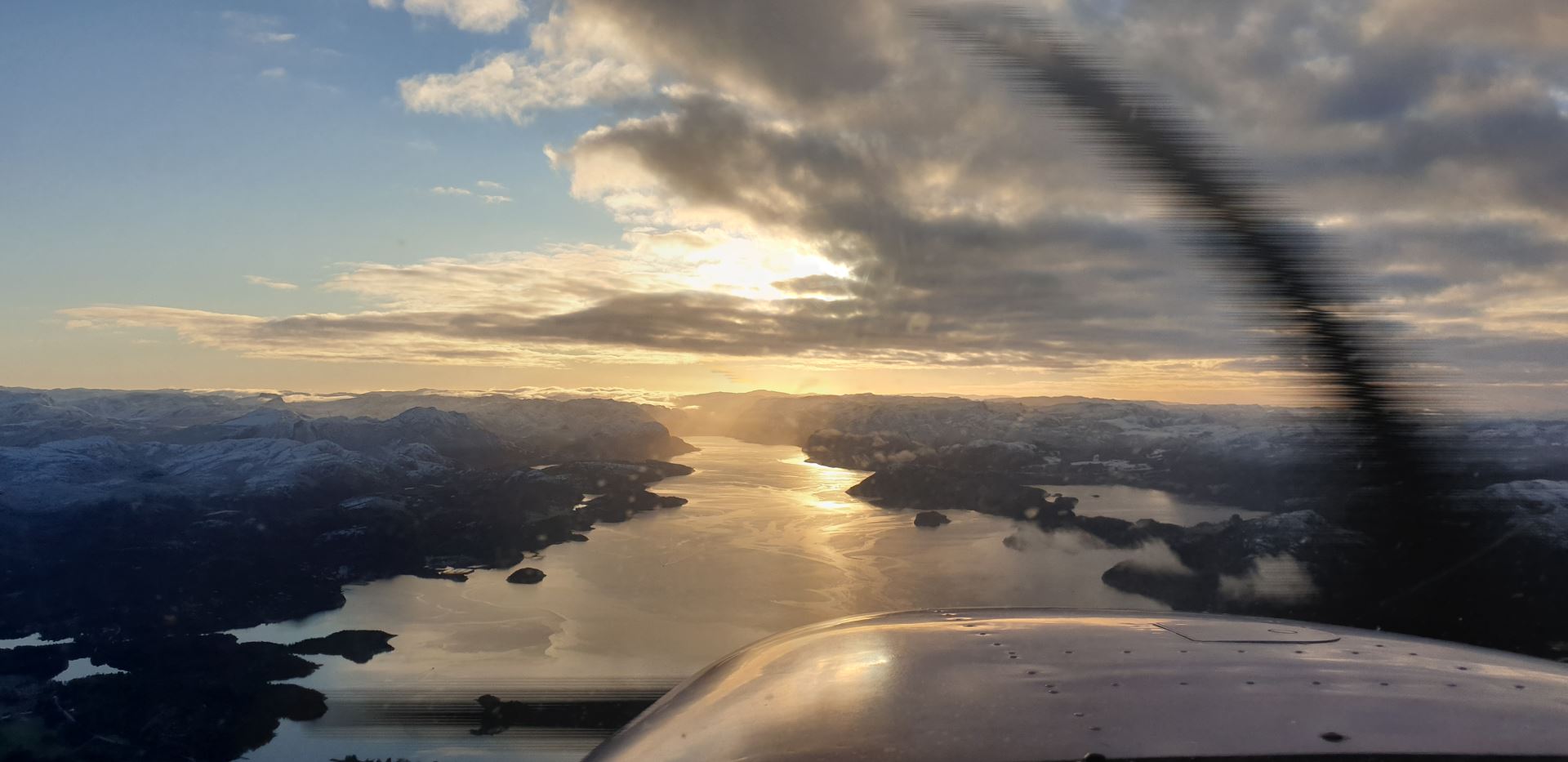 And since we had time, we decided to do some quick sightseeing in Lysefjorden. A very nice way to help relax my nerves a bit!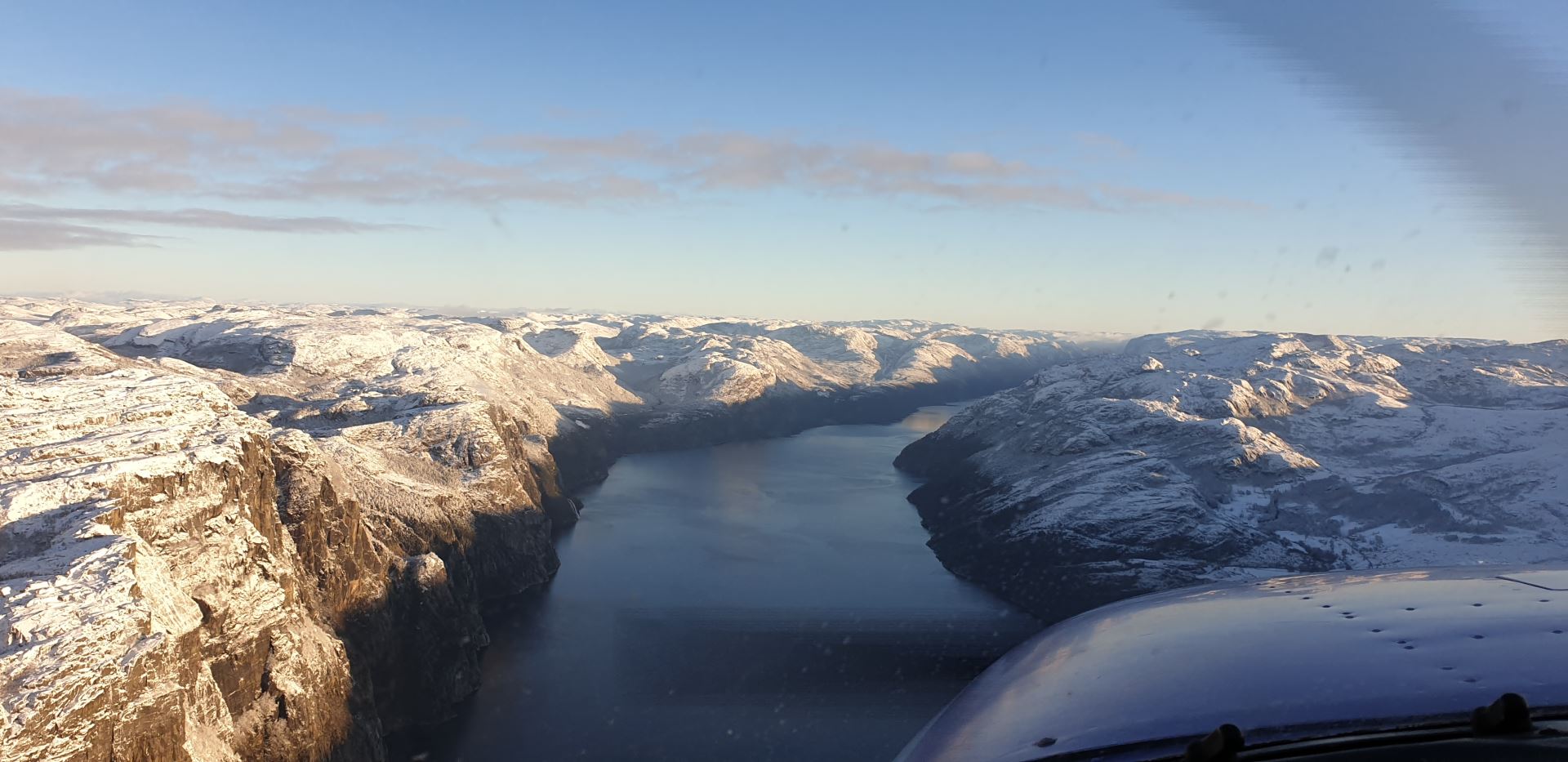 Taking breaks from the training to just soak in the scenery is a perfect way to remember yourself why you do this, while you get some time to relax and make it easier to continue the learning afterwards.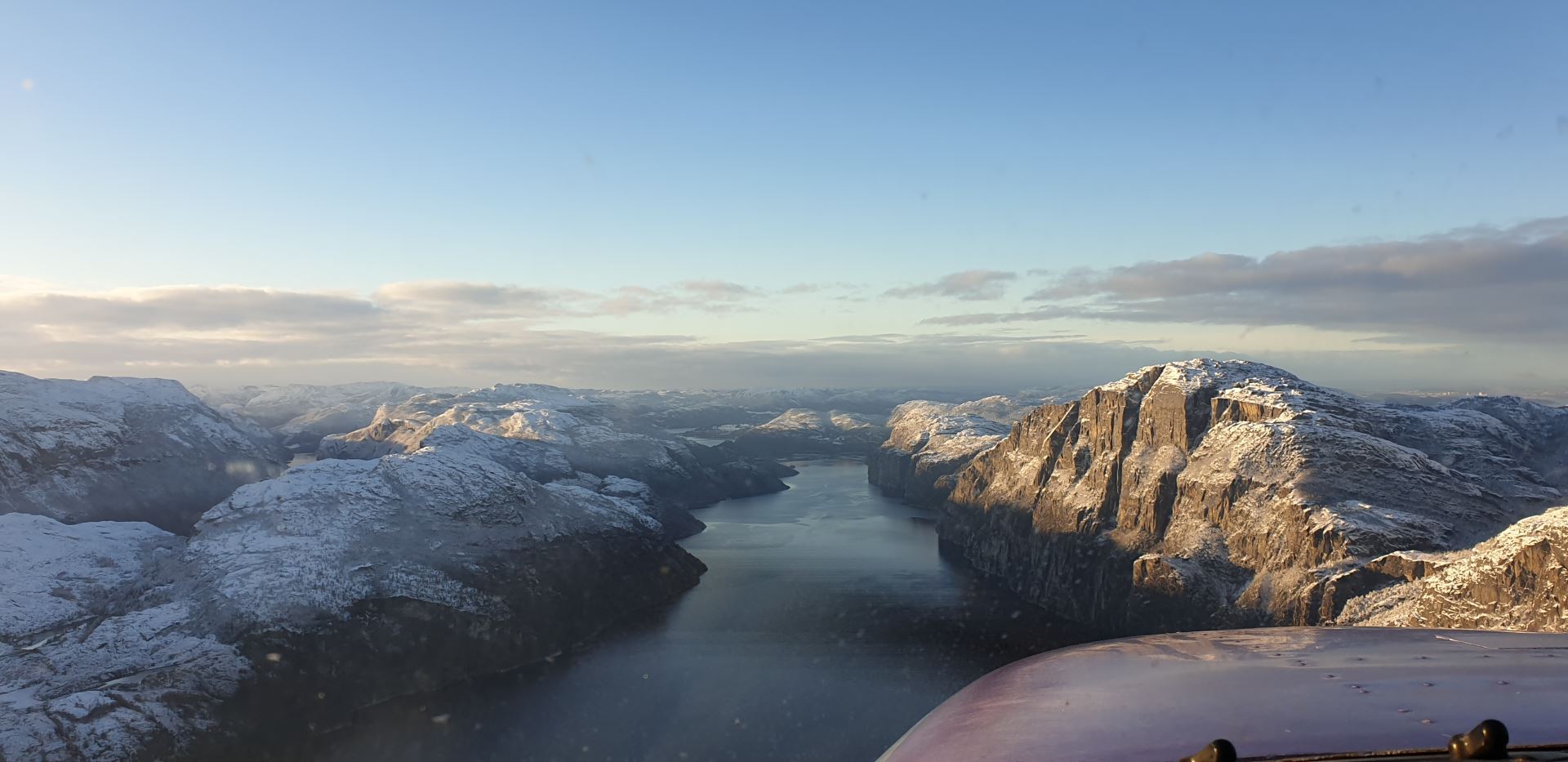 After we were finished in the training area, we continued to Sola and finished with 4 landings.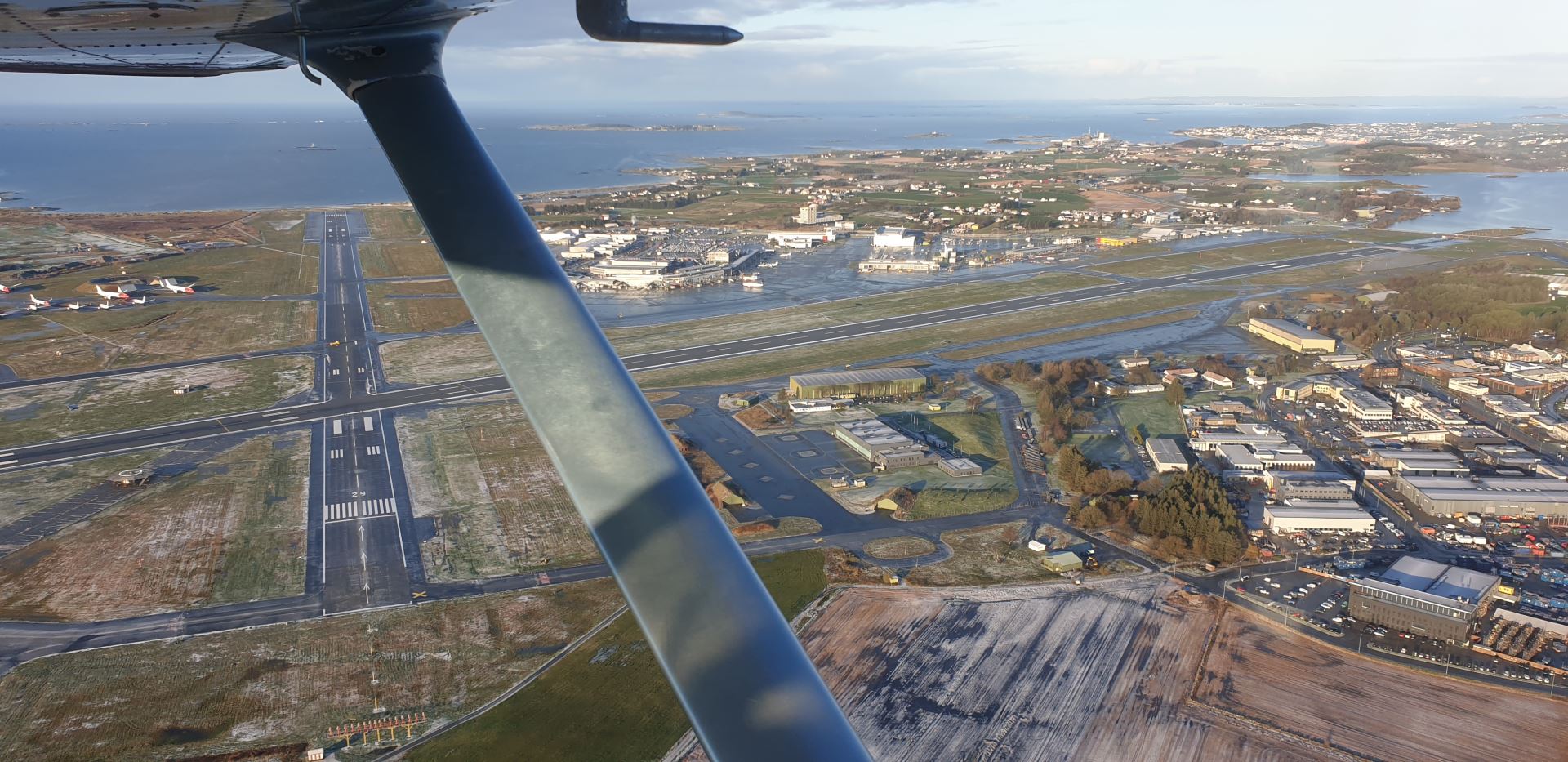 The next now is the solo check…
Gallery
Flightbook log(s):