PPL training - Instrument 2
| 2 minutes read,
300 words
Today I got a full solo lesson and half of the second instrument lesson in the two hours the airport was open. I'm very happy with that!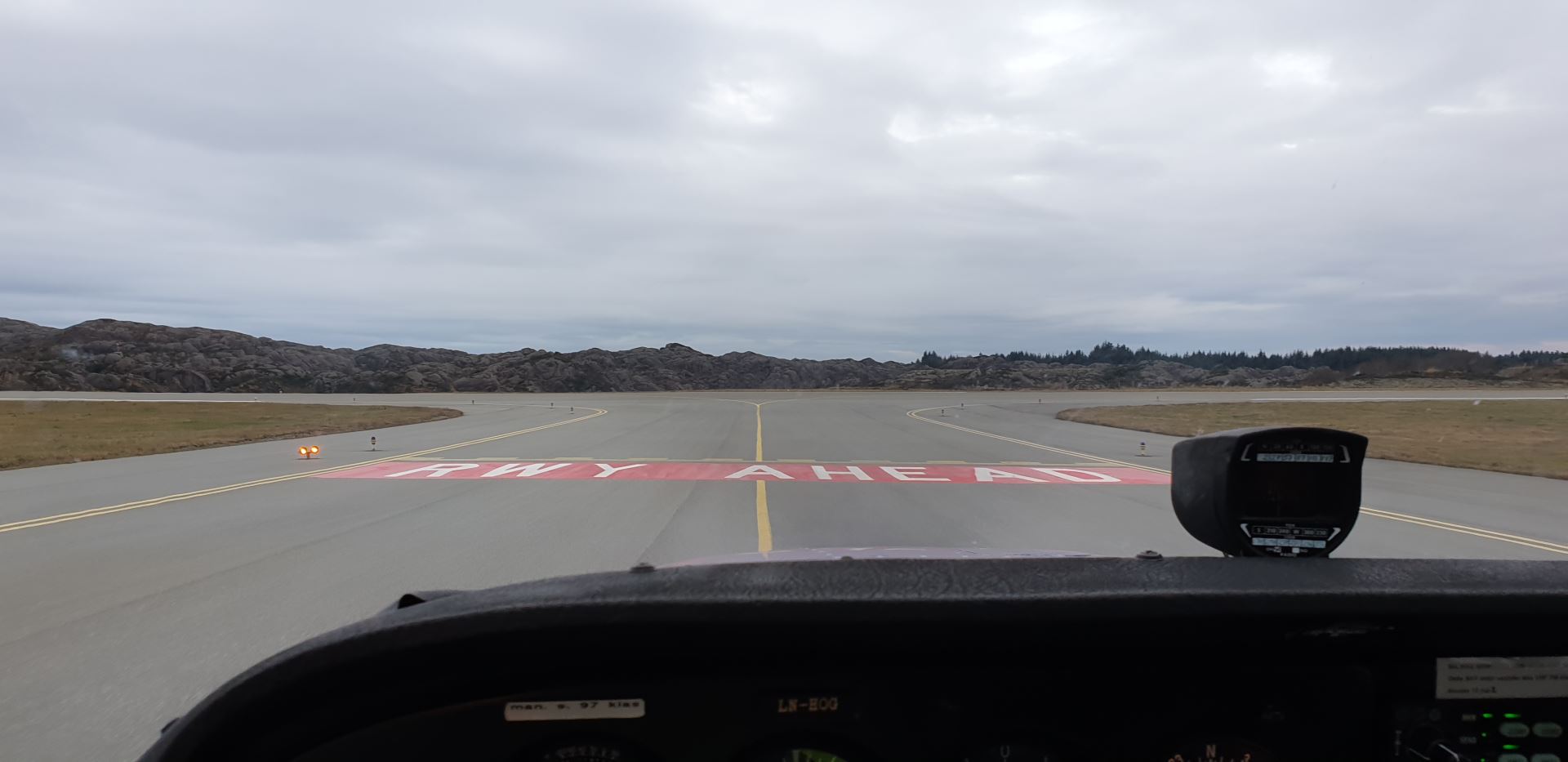 I spent the entire lesson with the foggles on, so the instruments (and my instructor) was all I had to rely on. We did more of the same as the last time, and practiced simple maneuvers. The point with PPL instrument training is not to learn to fly on instruments, but to learn enough to be able to survive if I somehow end up in IMC.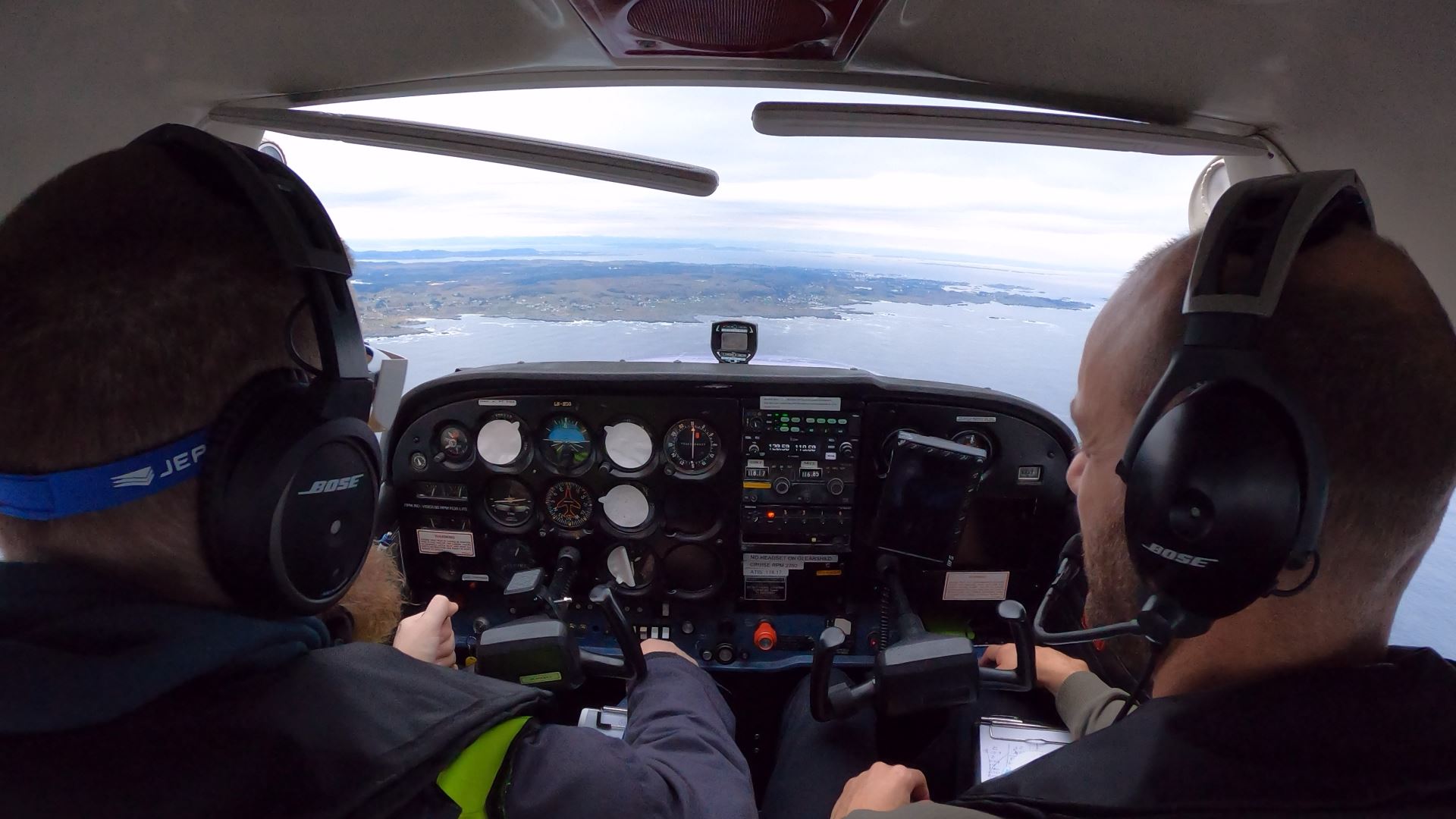 So to make it worse, much of the lesson was a series of simulated instrument failures. We do this by covering various instruments, making them useless. In an actual failure, the instrument would not be covered, so we would first have to identify the failure, which could be a lot harder than it sounds when the instruments are all you have to rely on…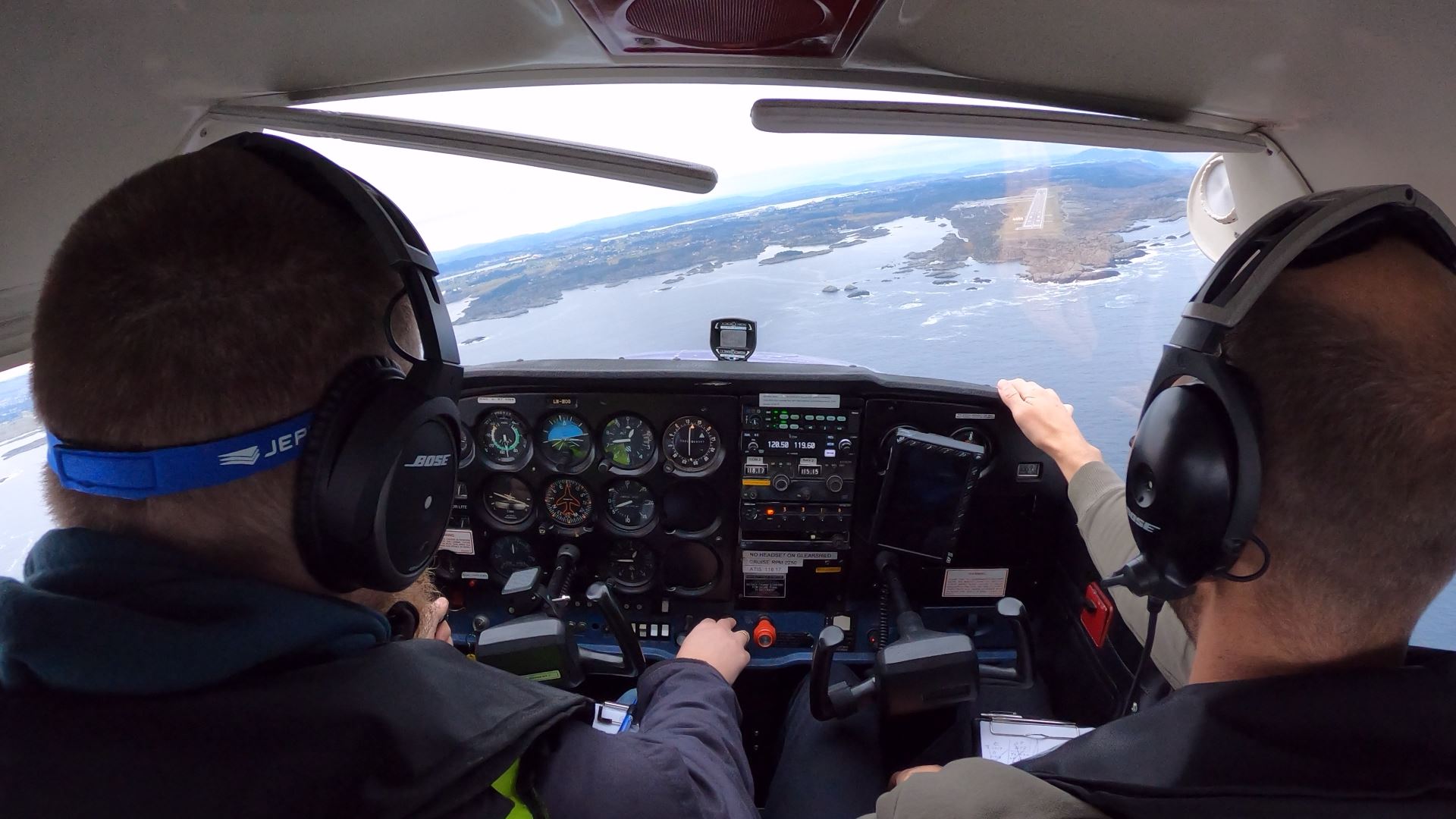 Even though the instructor handles the lookout and all radio calls when we do this, flying on instruments are a lot more demanding than you think. You are constantly concentrated, and so focused on what you're doing, that you don't realize until afterwards how exhausted you are. At least that's how it was for me.
We made it back to the airport, and landed shortly before it closed. Which means we spent the time really well this day!
There is no AVGAS or MOGAS available on Karmøy, so we have to use regular gas cans that we fill on the closest gas station. A bit unpractical, but it is what it is.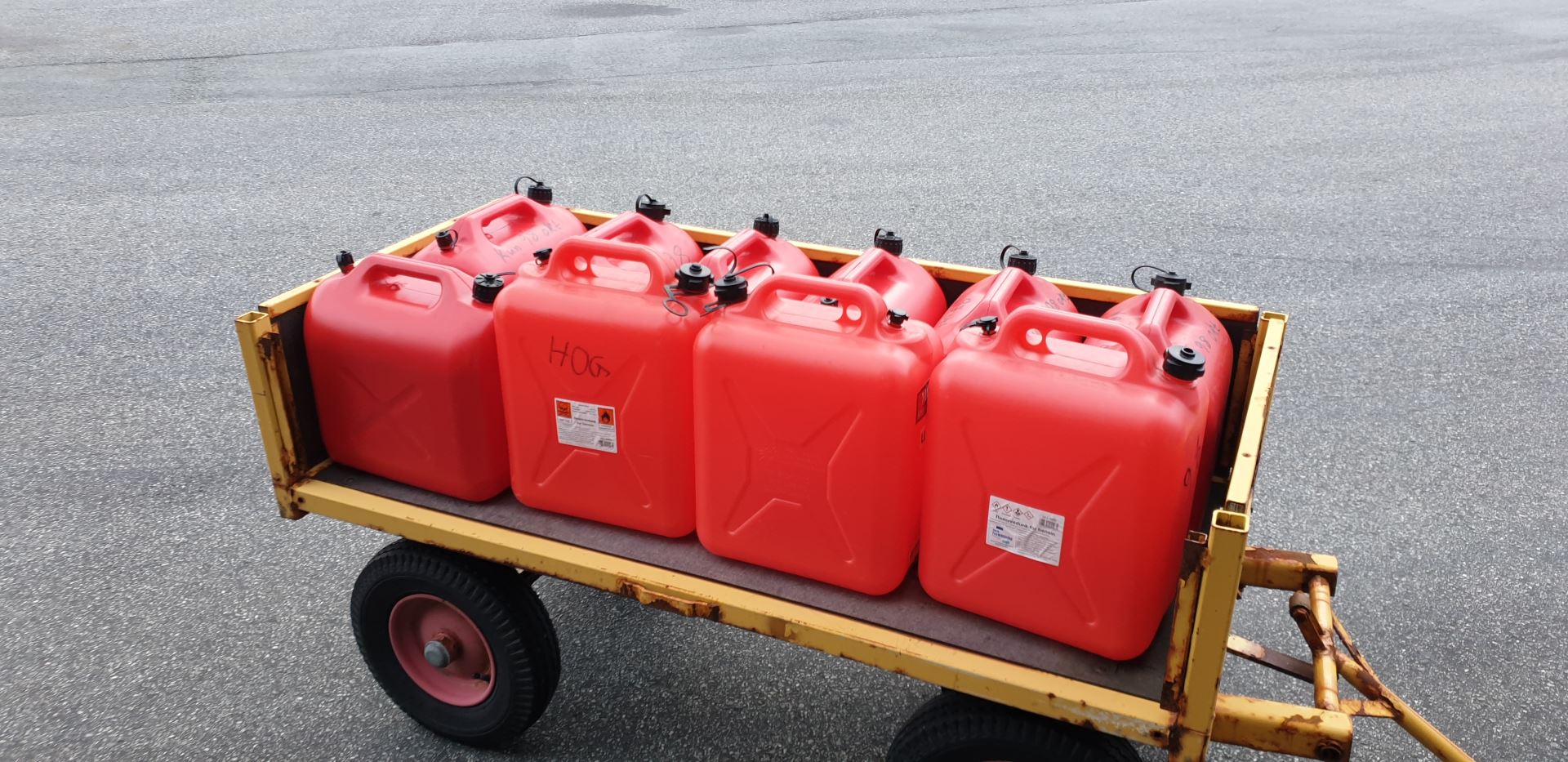 So after two successful lessons, I decided to fill as many cans as I had room for in my car. Apparently I can safely fit 200 liters in my car.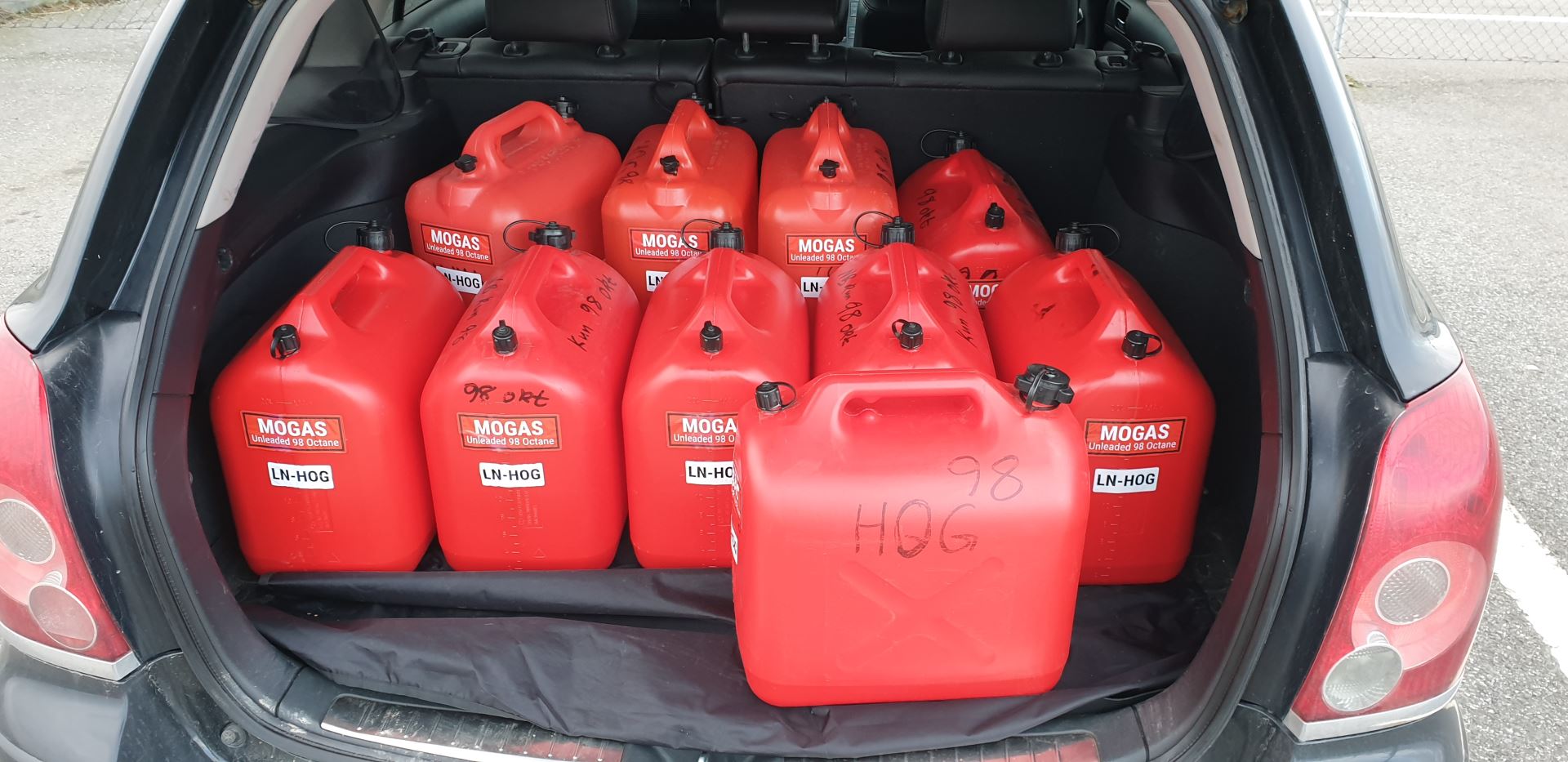 Gallery