PPL training - Solo to the training area 2
| 2 minutes read,
222 words
The weather was good, and the next lesson on the plan was the second solo to the training area. The limited opening hours and daylight got me a bit stressed, so I forgot a couple things (nothing critical). But things went much smoother once I got in the air and could focus on flying.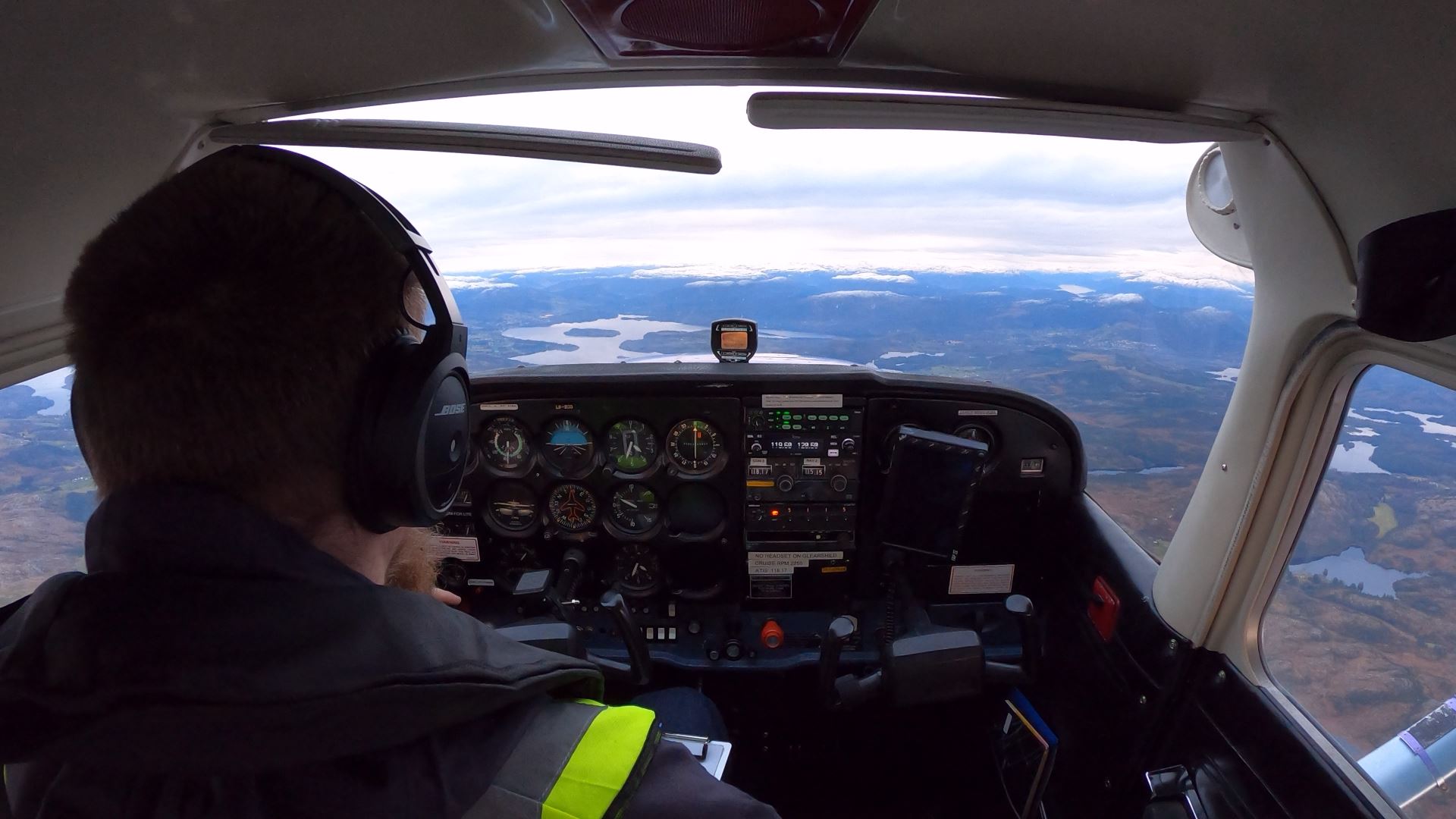 Just as last time, I set course for Skjold training area. This time to practice steep turns and some other maneuvers.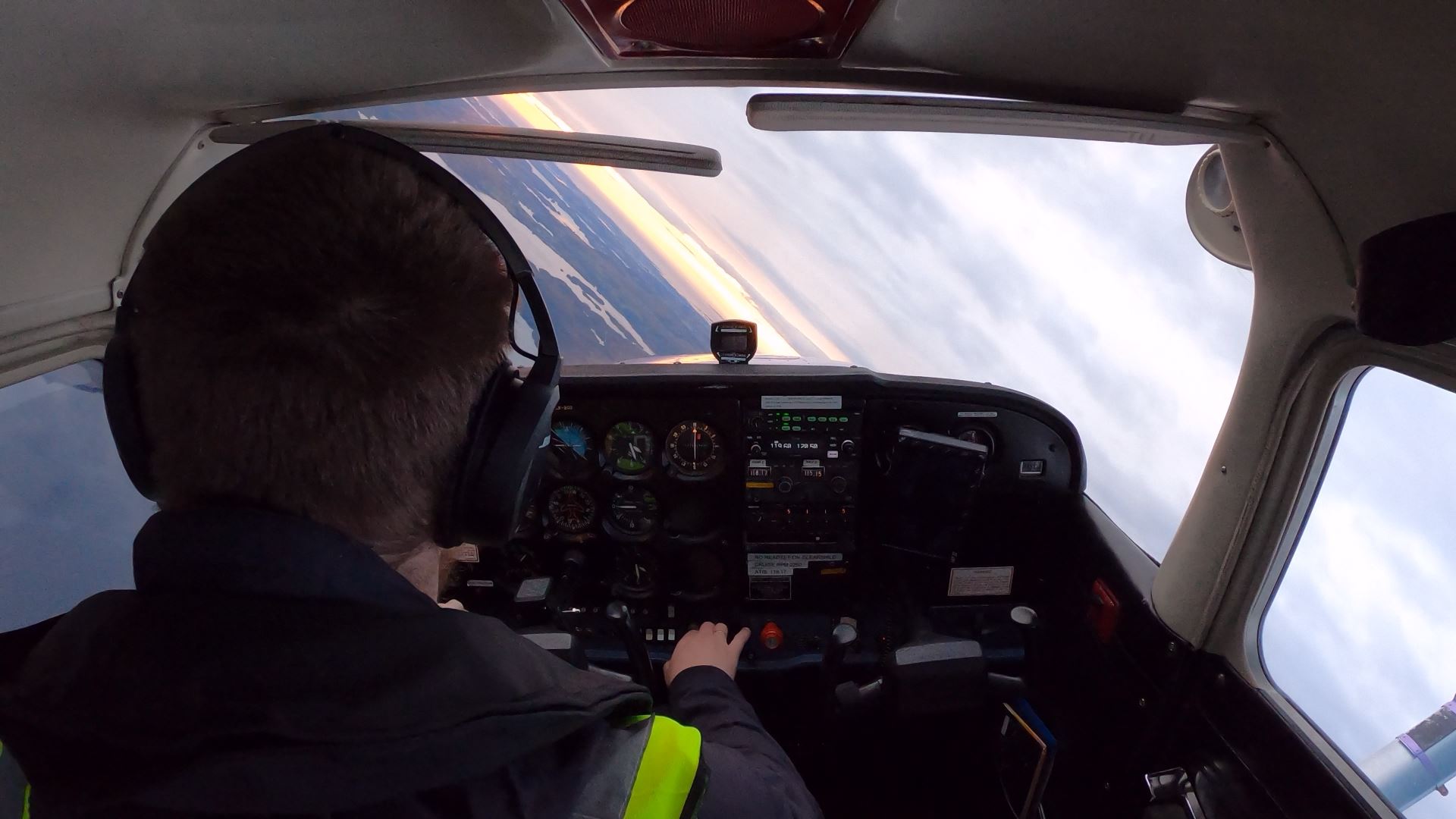 Flying around in circles I couldn't help but wonder what the people on the ground thought about me. Someone must have noticed?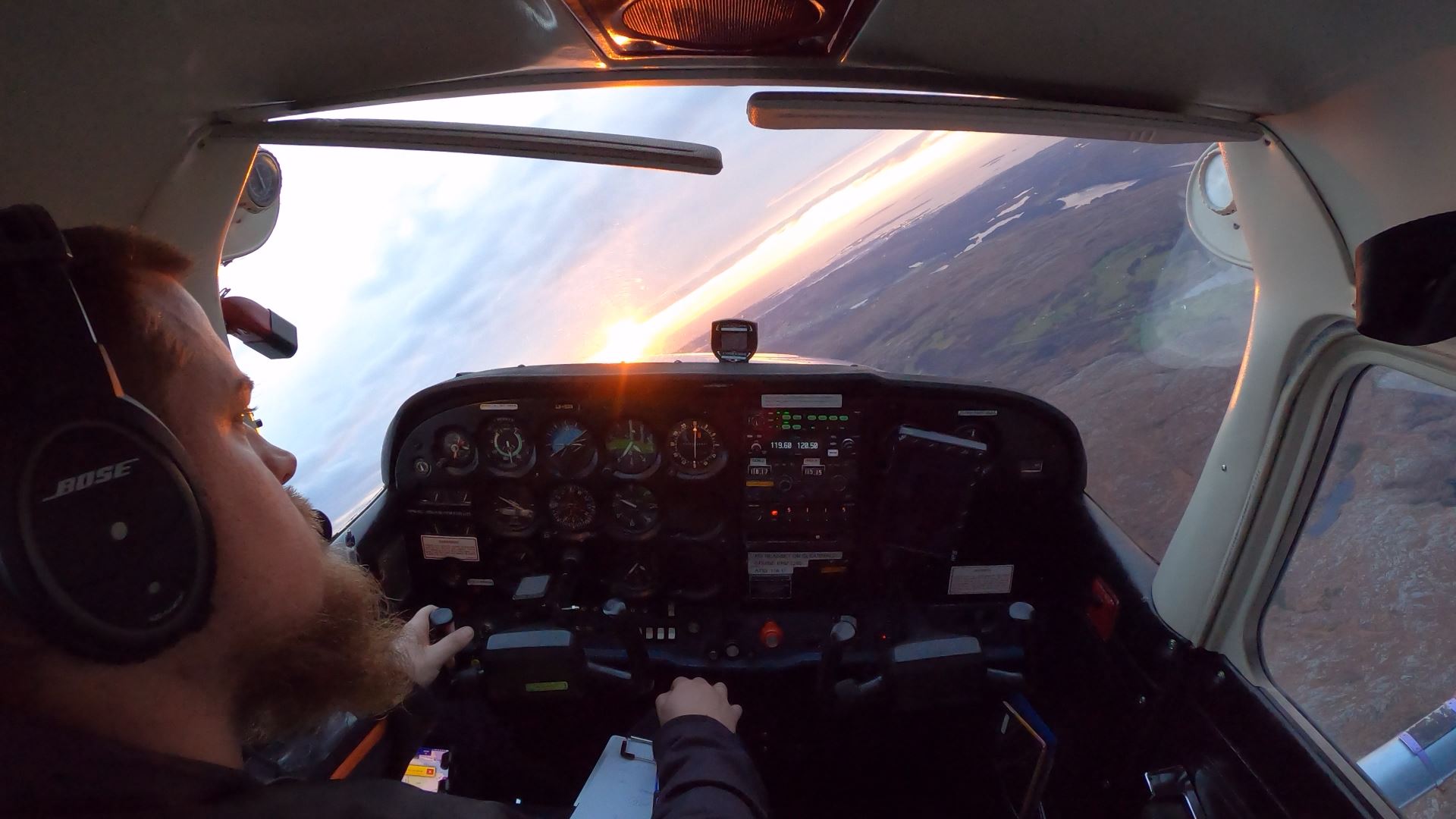 I still had some less than ideal steep turns, but I also had some good ones - so I'm improving on those as well!
After flying around in circles long enough, I returned to Karmøy for some more training in the traffic circuit.
I got to enjoy the sunset today as well, which is my favorite part of flying this time of the year.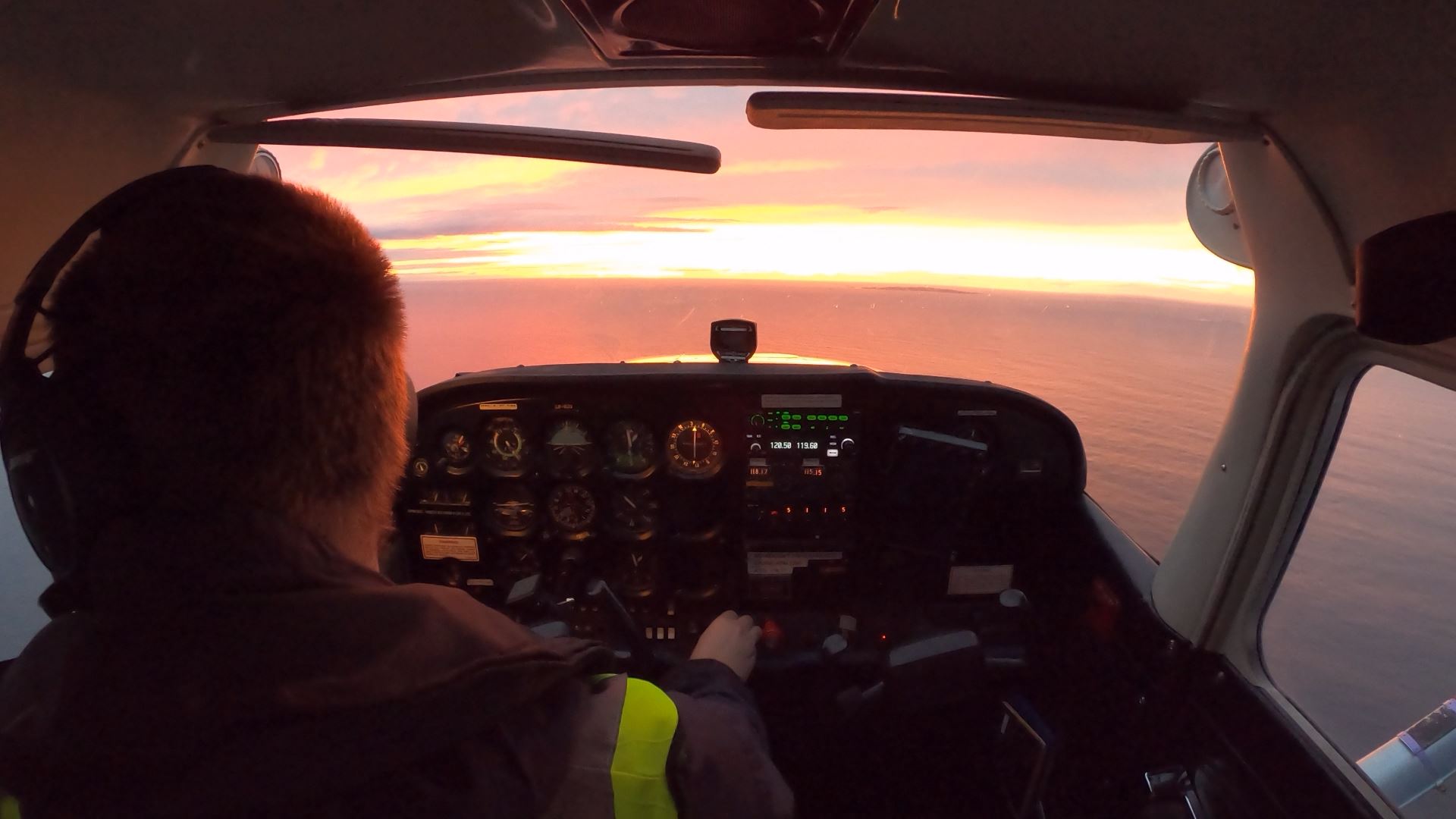 I'm pleased with my 6 landings today. Still have a lot left to learn, but I'm much more confident in my abilities now.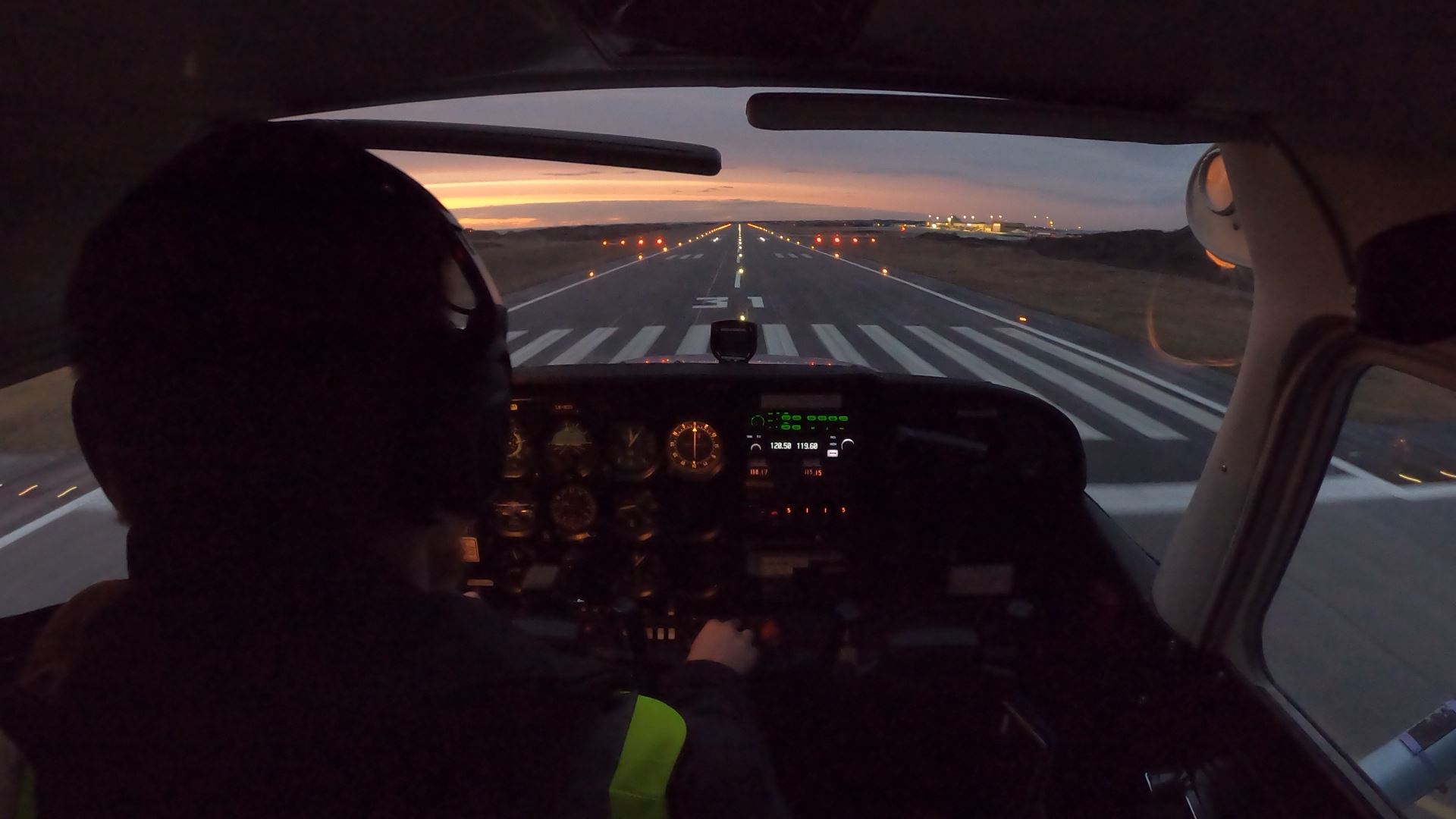 When it got dark enough, I called it a day and parked the airplane. The sunset was extremely colorful, too bad the GoPro was focused on the inside of the airplane.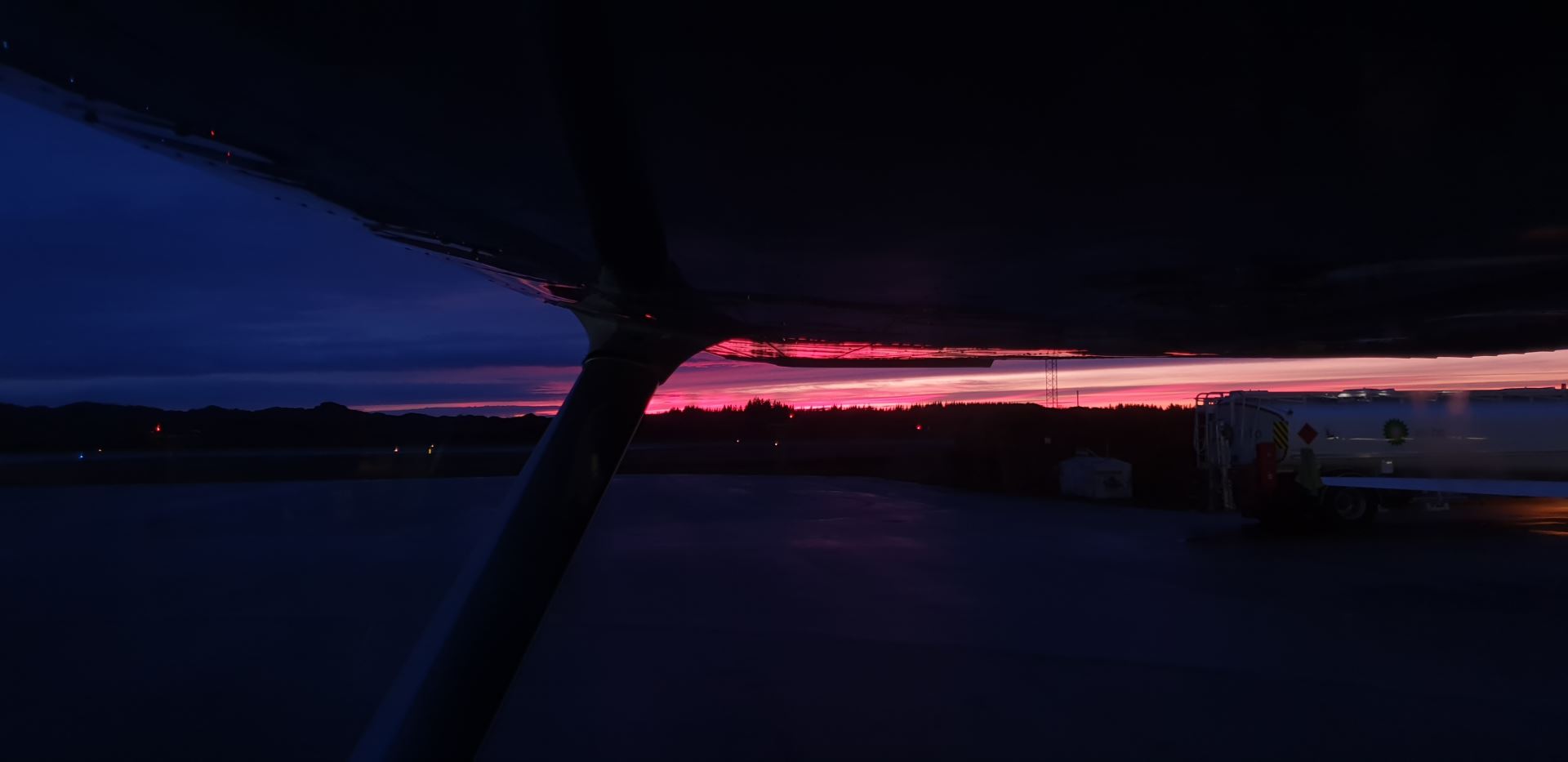 Gallery
Flightbook log(s):