PPL training - Solo navigation 2
| 5 minutes read,
868 words
It's unusually cold outside now, but we also got clear skies! So with the longer opening hours today (being a Sunday), this was the perfect day for the second and final solo navigation/cross country flight! This time I had to do a full stop landing on two other airports.
In addition to this, I needed 3 hours of solo navigation time. So I spent the day yesterday planning a route from Karmøy to Sola followed by a long sightseeing route from Sola to Flesland.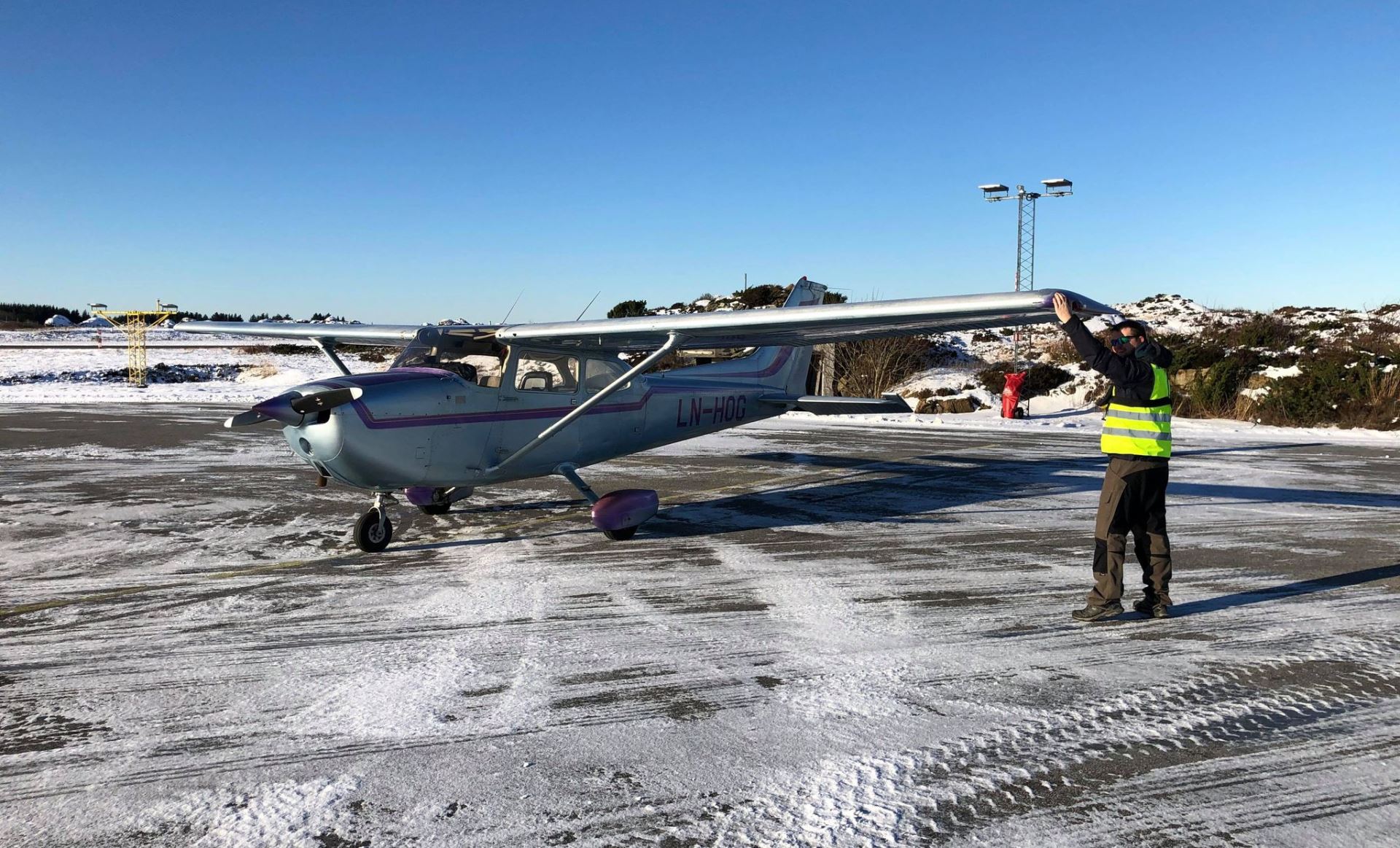 After preparing the airplane, and briefing with my instructor, I was ready! The weather was perfect, and I felt ready.
I was told to expedite backtrack, which was a first for me, and something I didn't expect to hear on a solo flight. But I was happy to comply, and departed Karmøy shortly after.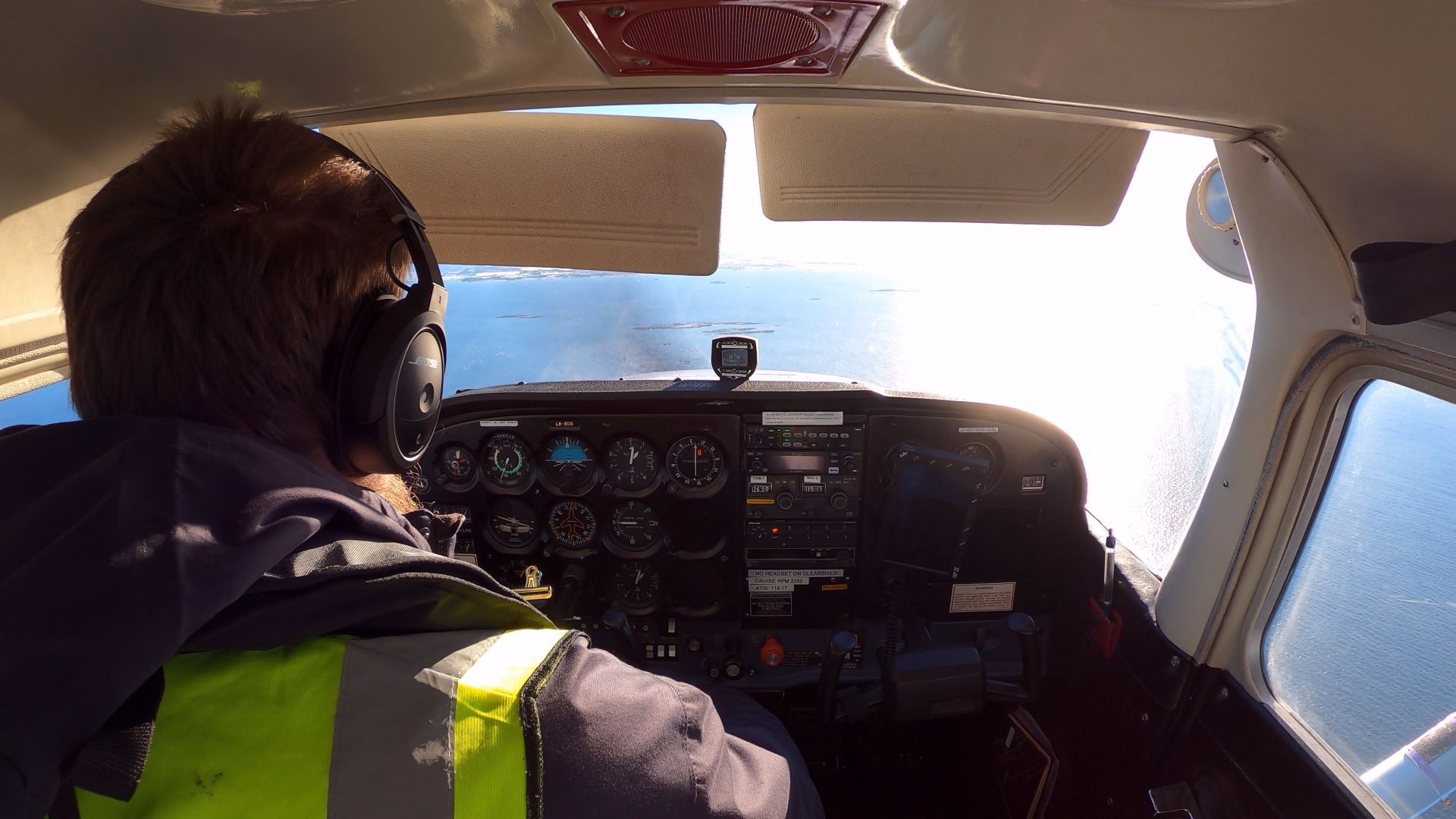 First stop Sola
I've done the flight from Karmøy to Sola a couple times now, so the first leg was the easiest. There was a lot of activity in the beautiful weather today.
There was light direct crosswind, so I guess they just had to pick a runway to use. Luckily for me, it switched from 36 to 18 right before I was cleared to final.
Runway 18 is still the only runway I have used at Sola, so this meant I knew exactly how to taxi to the parking!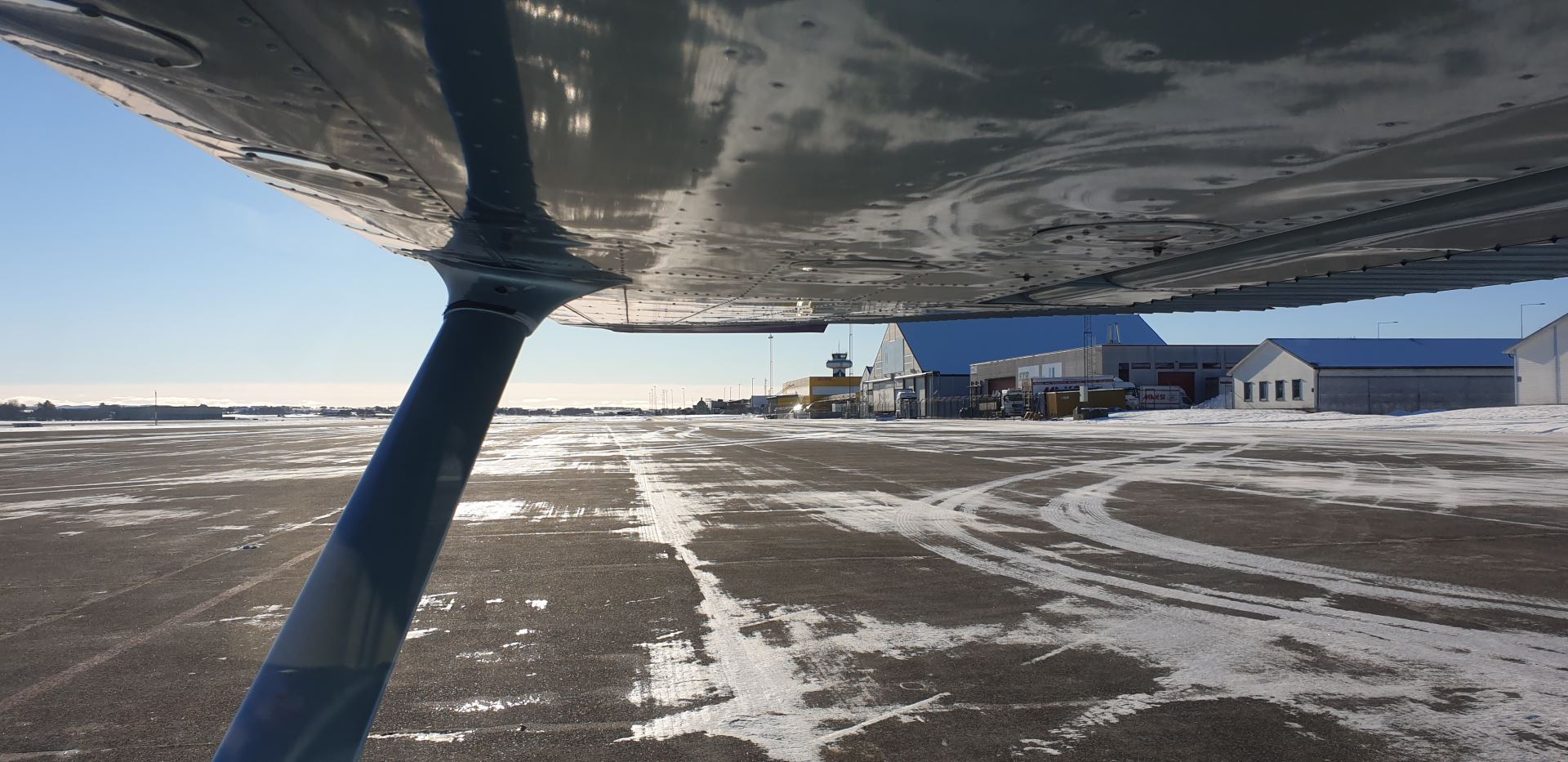 But I'm not going in that direction
From Sola the plan was to head east towards Lysefjorden, and then north, via some other fjords. So I was a bit surprised when I was cleared to leave the control zone via Flatholmen and Tungenes. In hindsight, I should probably have asked for a better routing while still on the ground.
Once I got airborne, and switched over to Approach, I let them know that I intended to head a bit further east first (just like my flightplan said). That did the trick, and I was also cleared to my requested altitude of 5500ft.
Winds from the east usually means that we can expect turbulence, and sure enough, the closer I got to the mountains, the worse it got. So I decided I had seen enough of Lysefjorden and decided to turn north instead. Wise decision! No point in making it uncomfortable when I don't have to.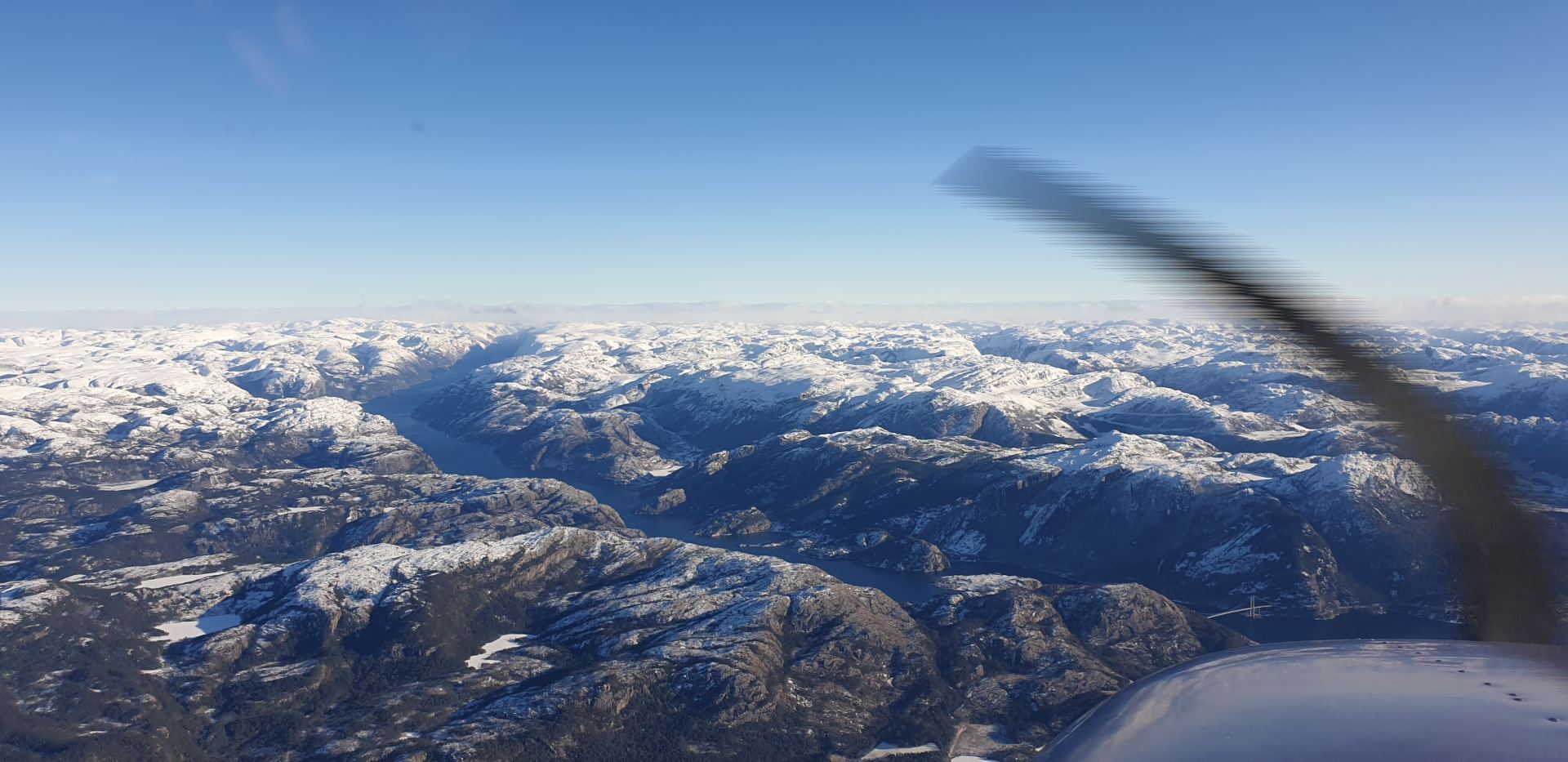 More fjords
The turbulence calmed down a bit when I got further north, so I managed to get close enough to the rest of the planned route without it being too uncomfortable.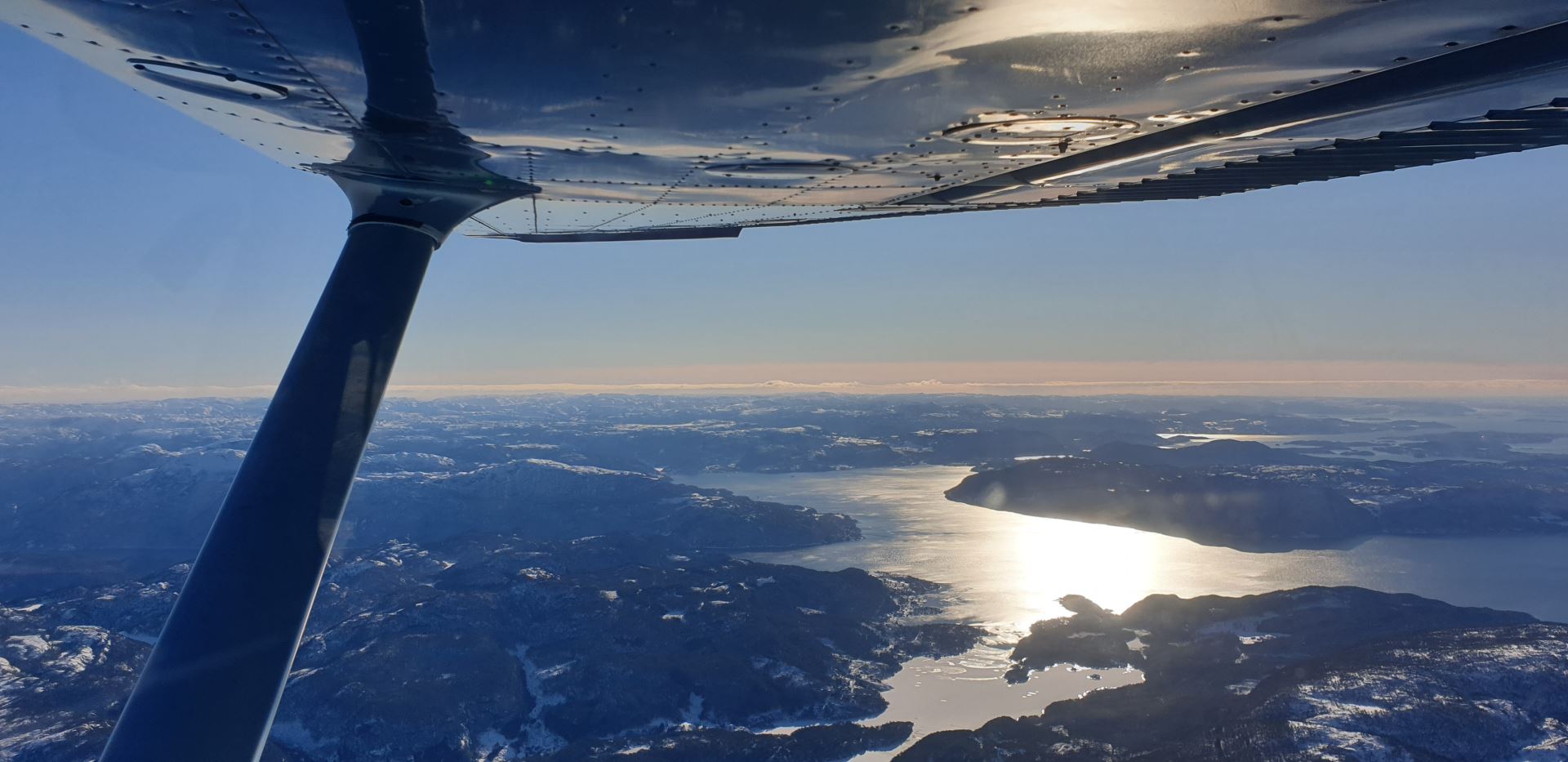 The weather was still beautiful, and it felt awesome! I was in control. And I was the pilot in command!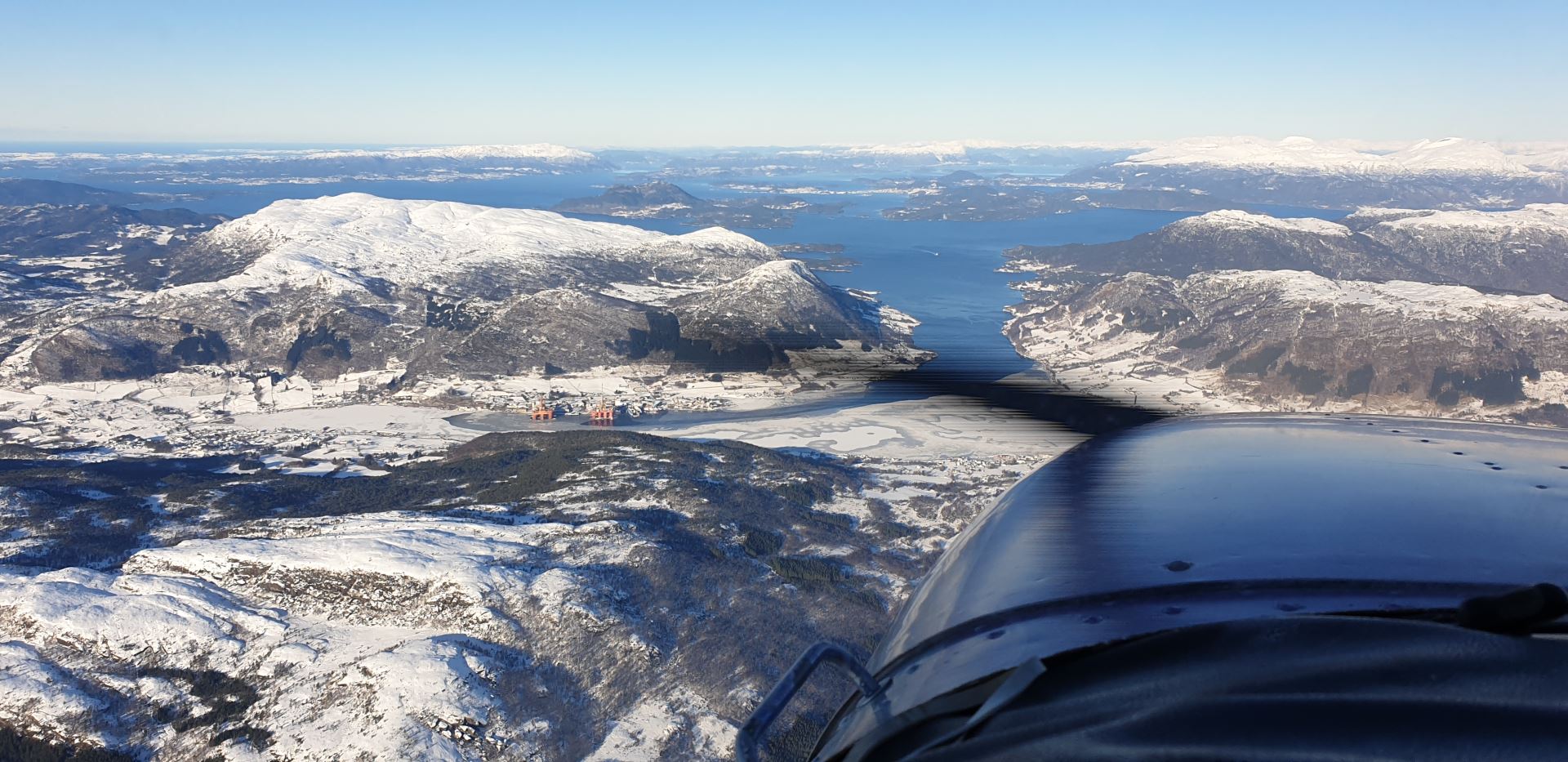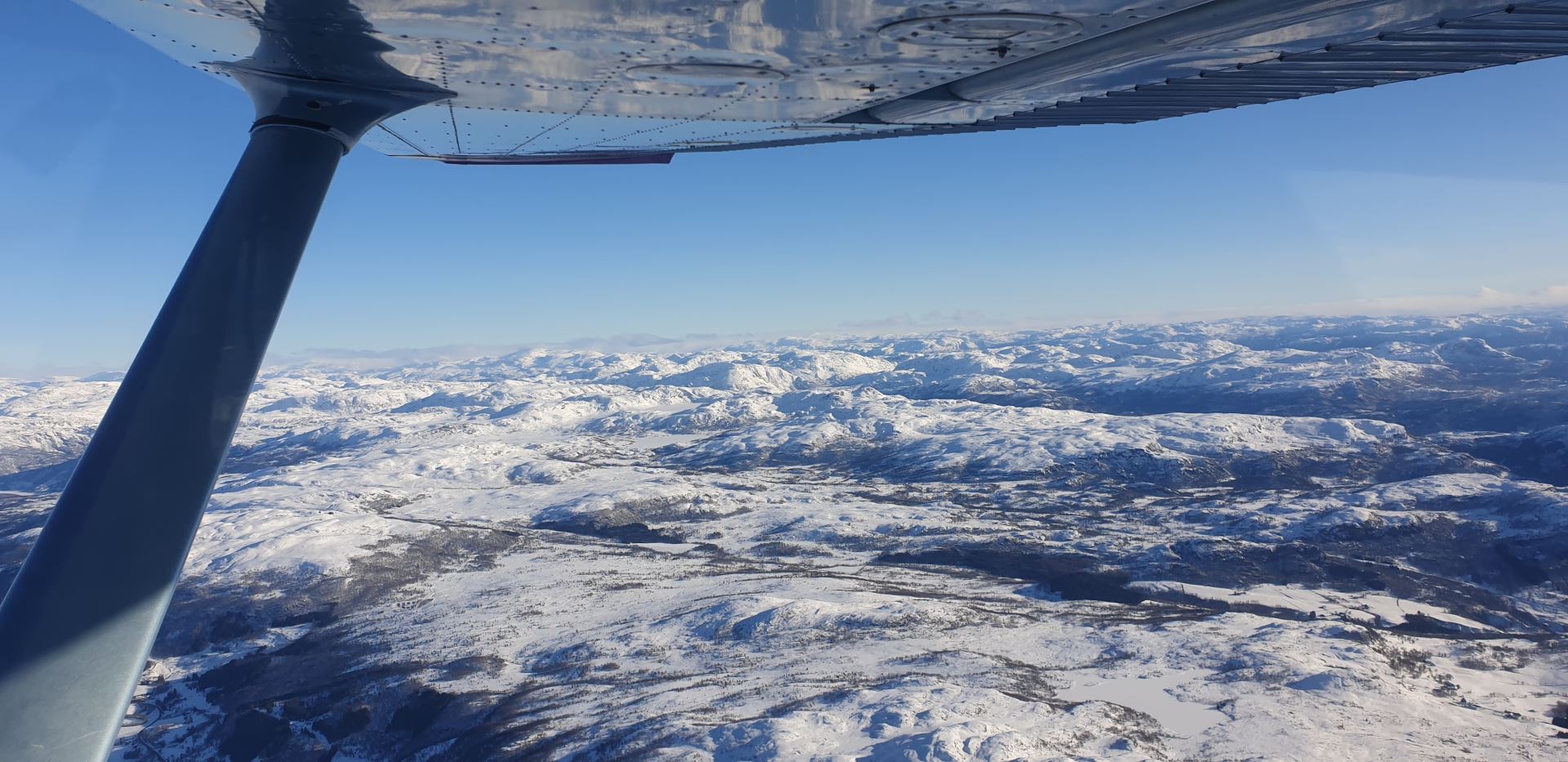 Besides some issues maintaining altitude in the worst turbulence, I started realizing that I actually have gotten better at the things I have been struggling with all along. I'm actually capable of flying - what an amazing feeling!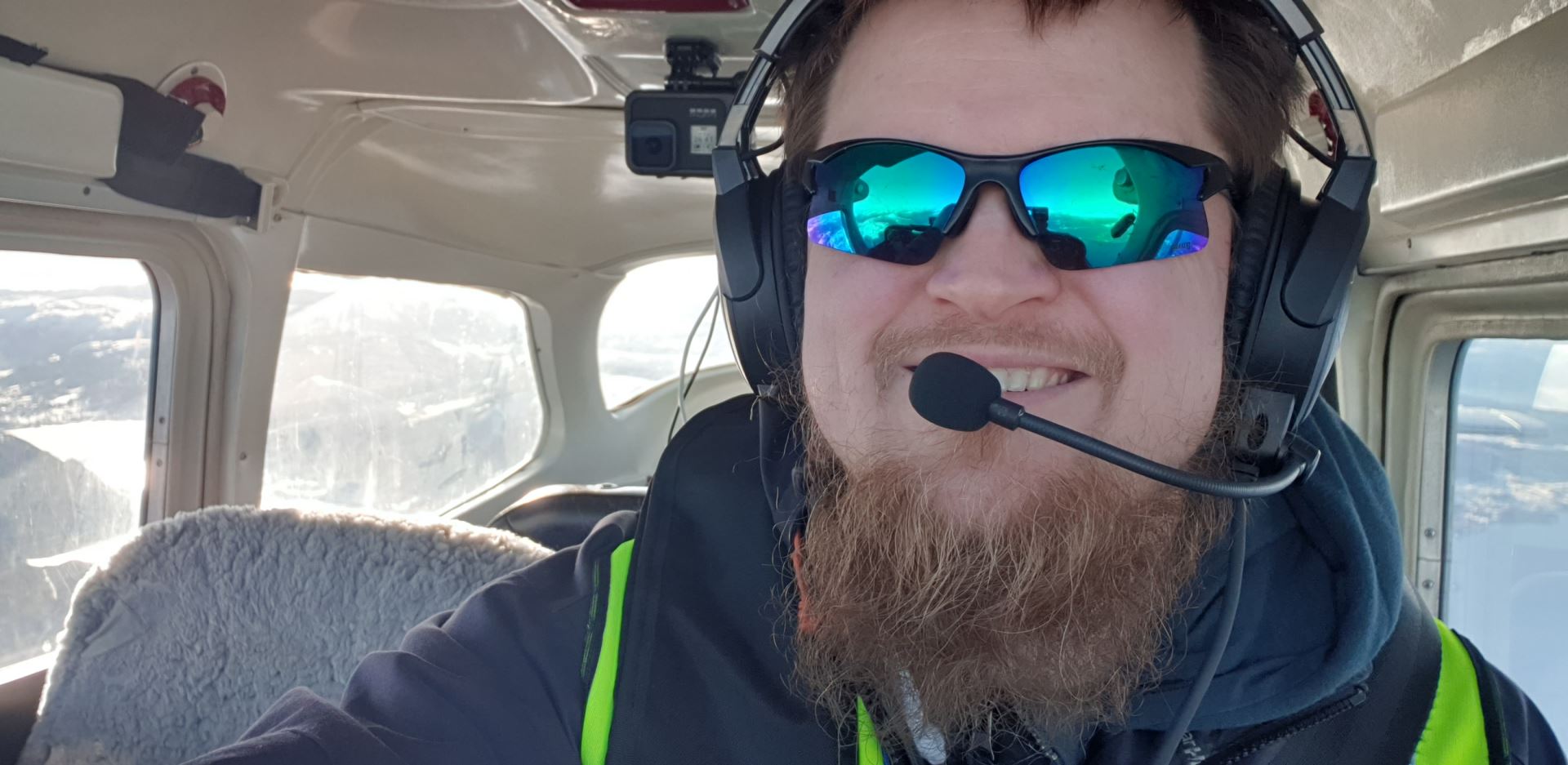 The scenic route
Clear skies all the way made this a really scenic flight. Rosendal looked a lot better on this flight than it did the last time.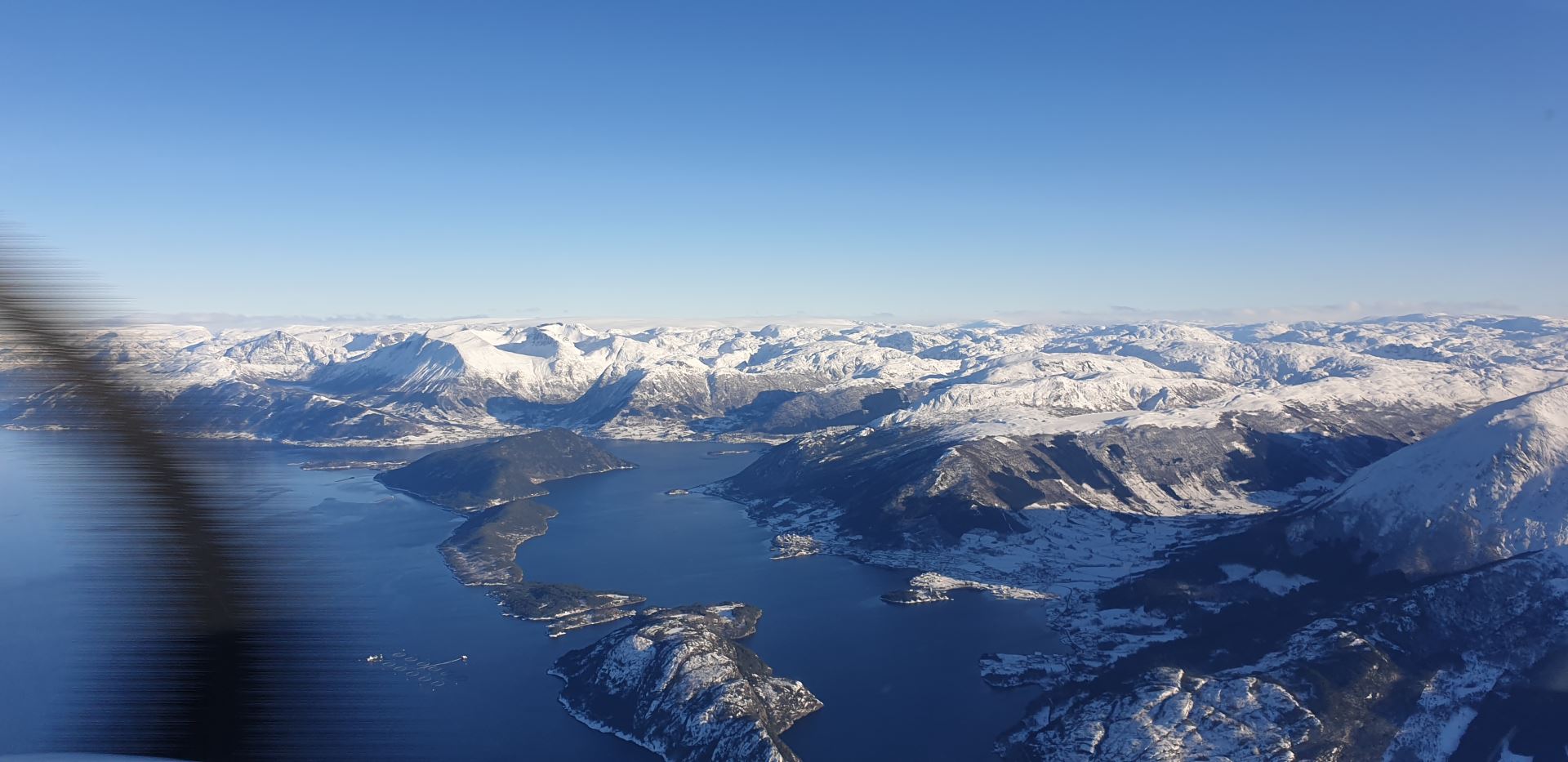 Calmer winds also made this part of the flight a lot more comfortable, and it almost felt like I was on top of the world!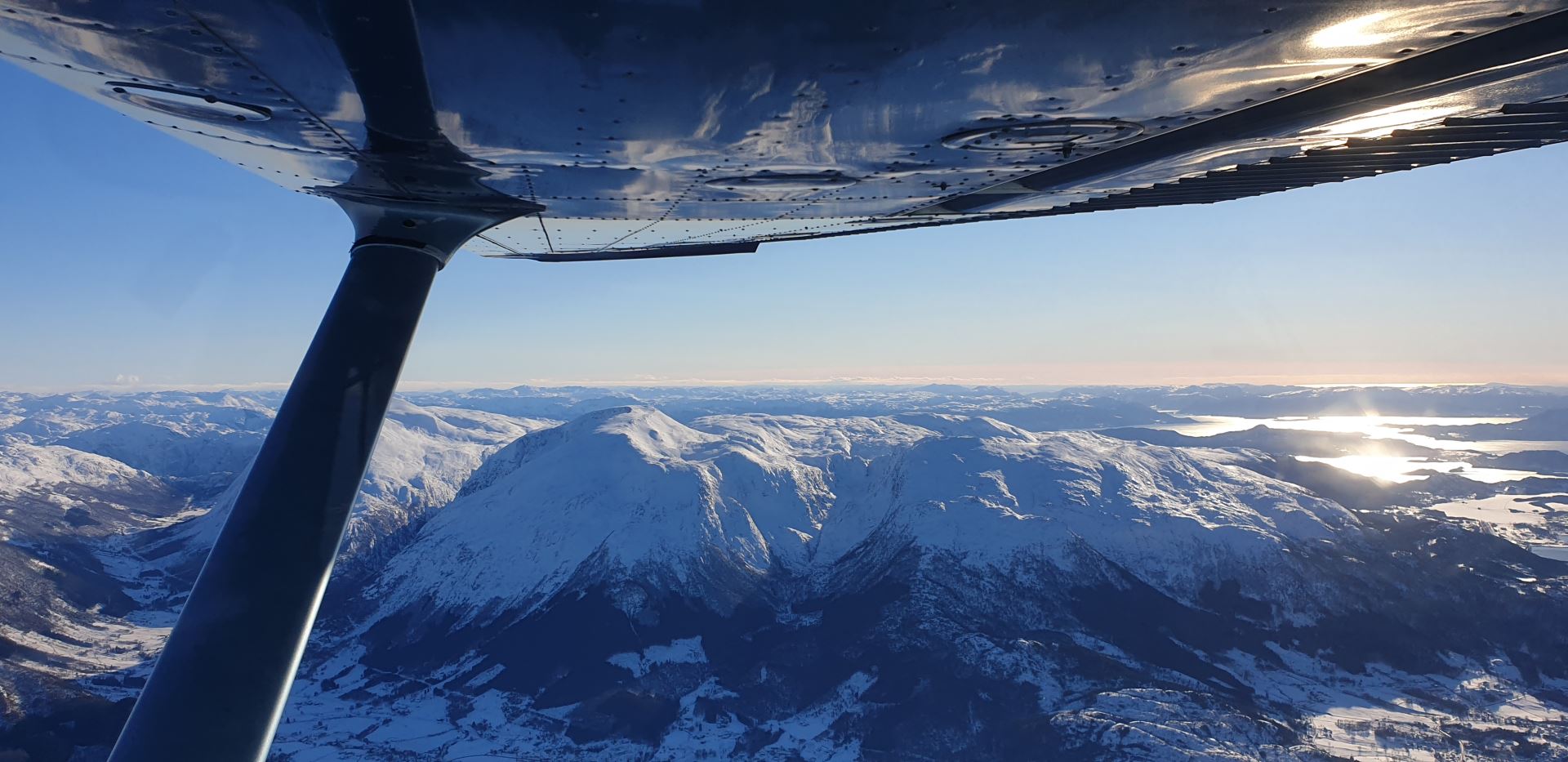 Never thought I'd say this
I eventually got close enough to the control zone that I had to switch over to tower, and say something I never thought I would say:
Flesland Tower, Student Pilot Lima November Hotel Oscar Golf
Flesland is a large and "scary" airport. I never thought I would ever fly here solo. But here I was. All alone, suddenly on final for runway 35.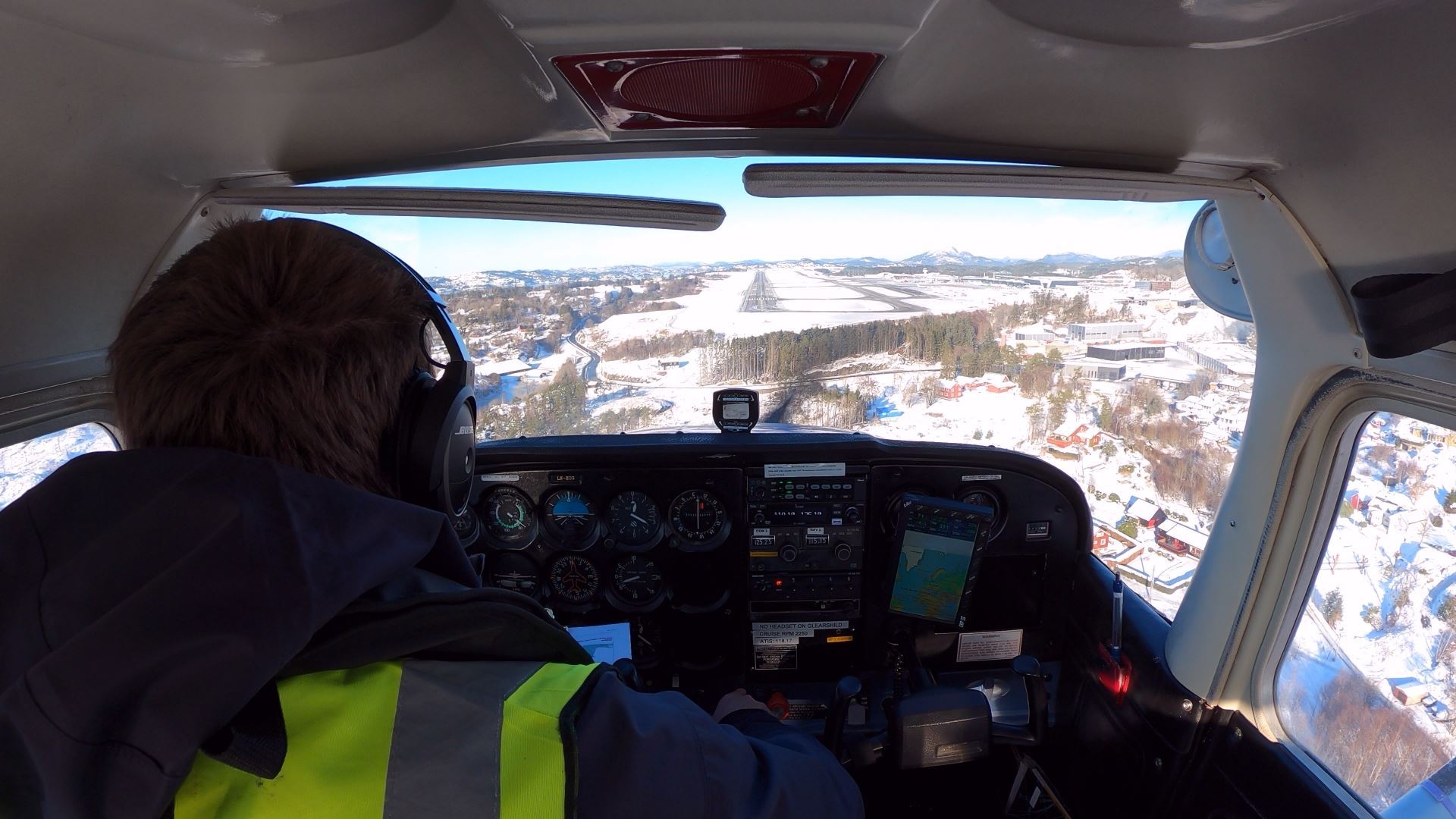 The last time I was here taxiing really stressed me. So I made sure to practice using Microsoft Flight Simulator before this trip, and that's what saved me when I was told "Taxi to Bergen Aero Klubb". I actually knew how to get there! Proves that preparation is key.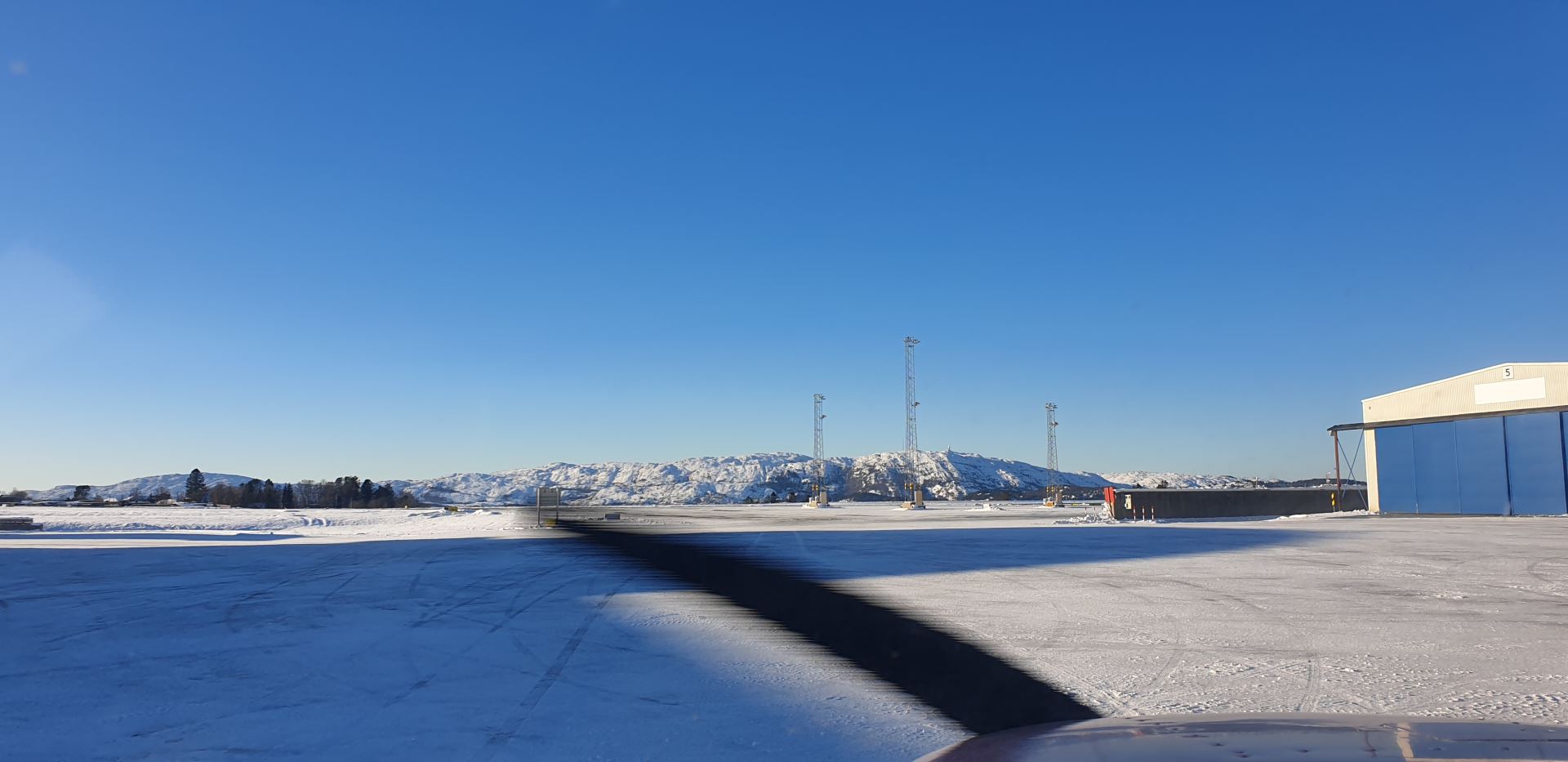 I made it safely down to a suitable parking spot, and after a while I realized that I had forgot to turn of the landing lights. Ooops.
As a "Welcome to Bergen" I got a nice text message telling me to take a Corona test:
I decided to simply stay in the airplane instead, much safer!
Just one more detour
The last leg of the day was from Flesland and back to Karmøy, with a short detour over Bergen (just because I can).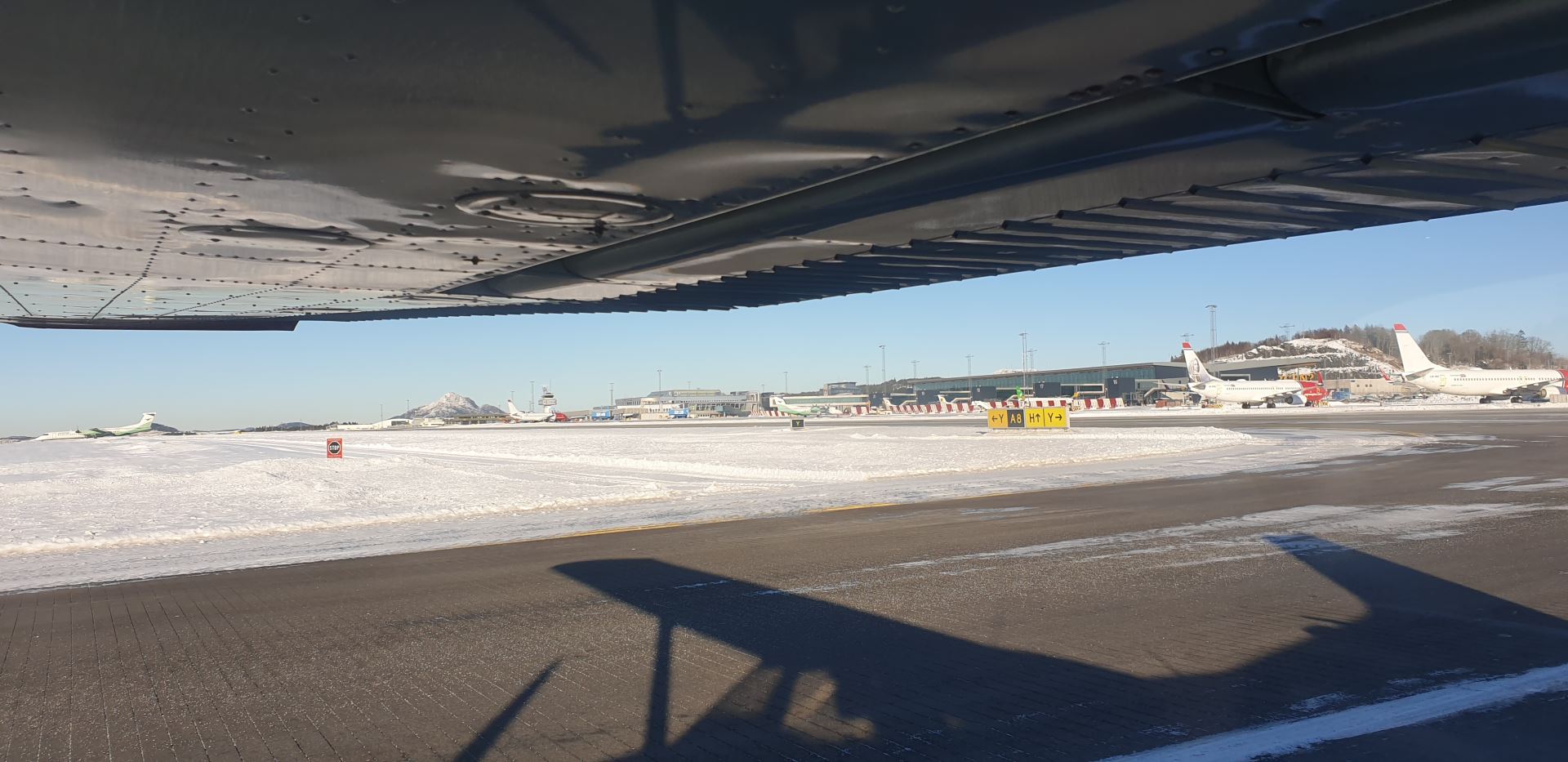 After holding for an eternity, I was finally cleared for take-off, and set course straight for Bergen (got lucky with the runway).
I've never seen Bergen from the air before, so this was a nice bonus!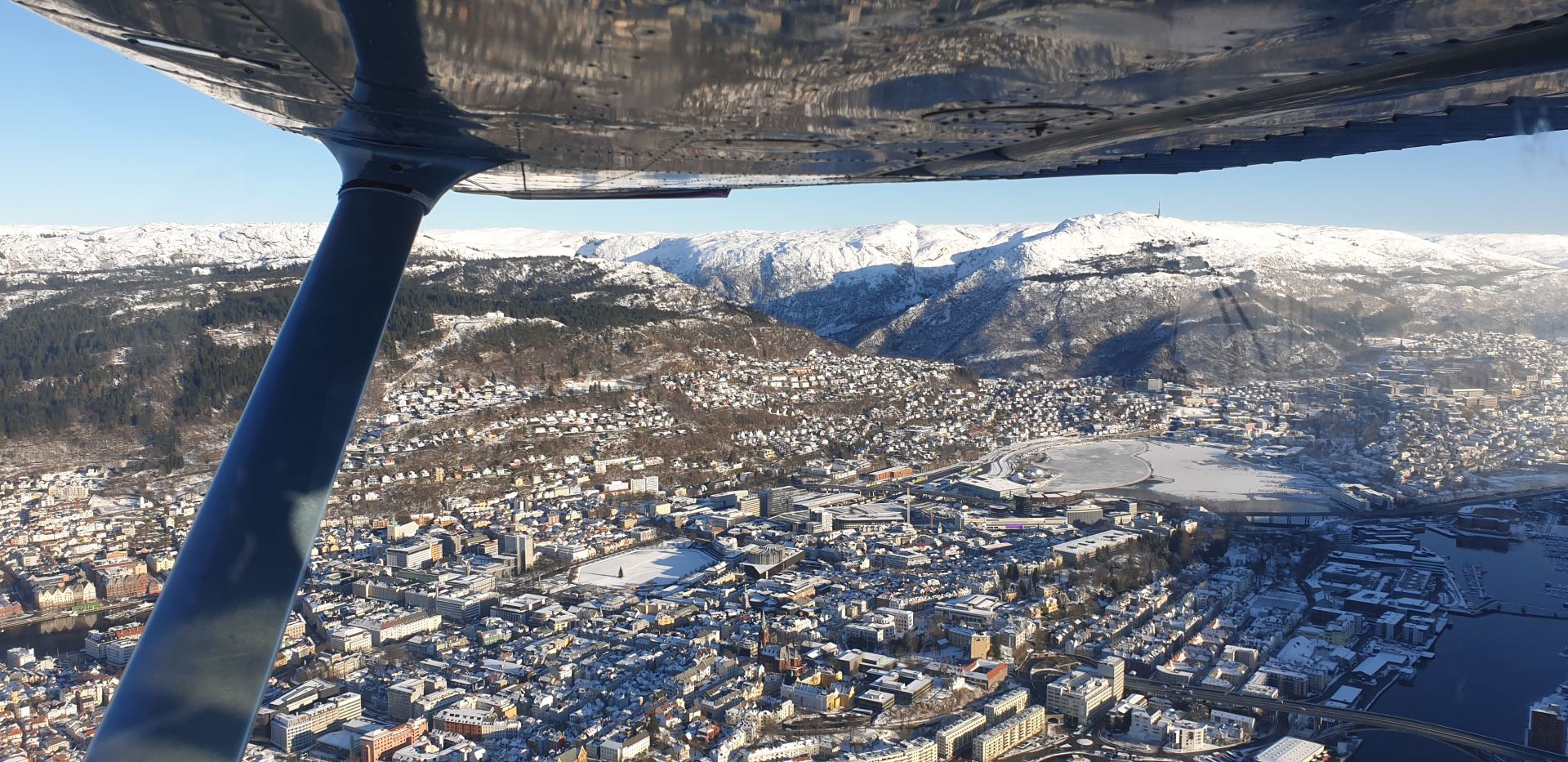 Clear skies and smooth air
After Bergen I requested 5500 ft again and climbed up to smooth air for a very pleasant flight back home to Karmøy.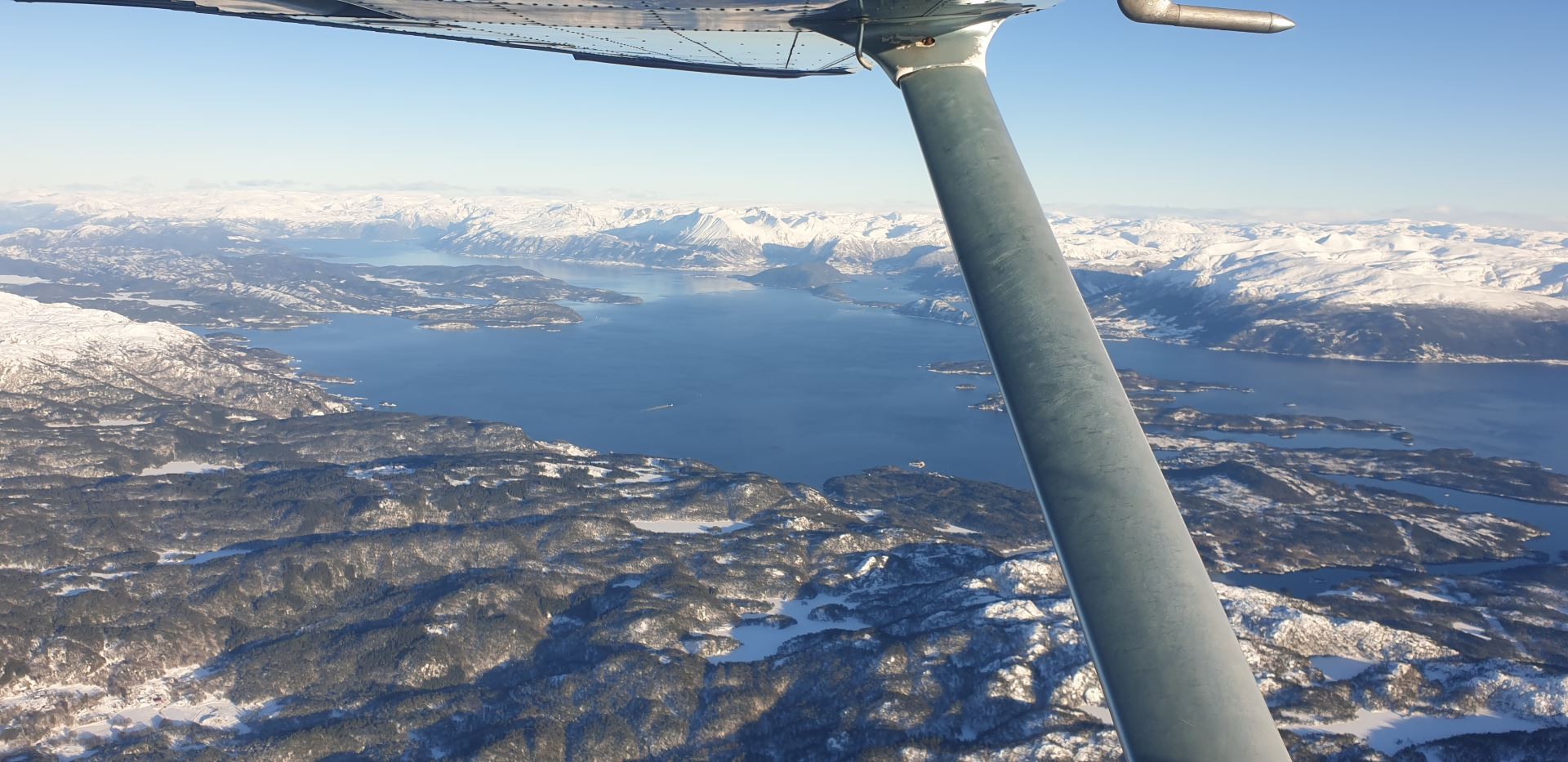 I passed Stord well above Sørstokken TIZ, and was mostly alone for the remainder of my flight.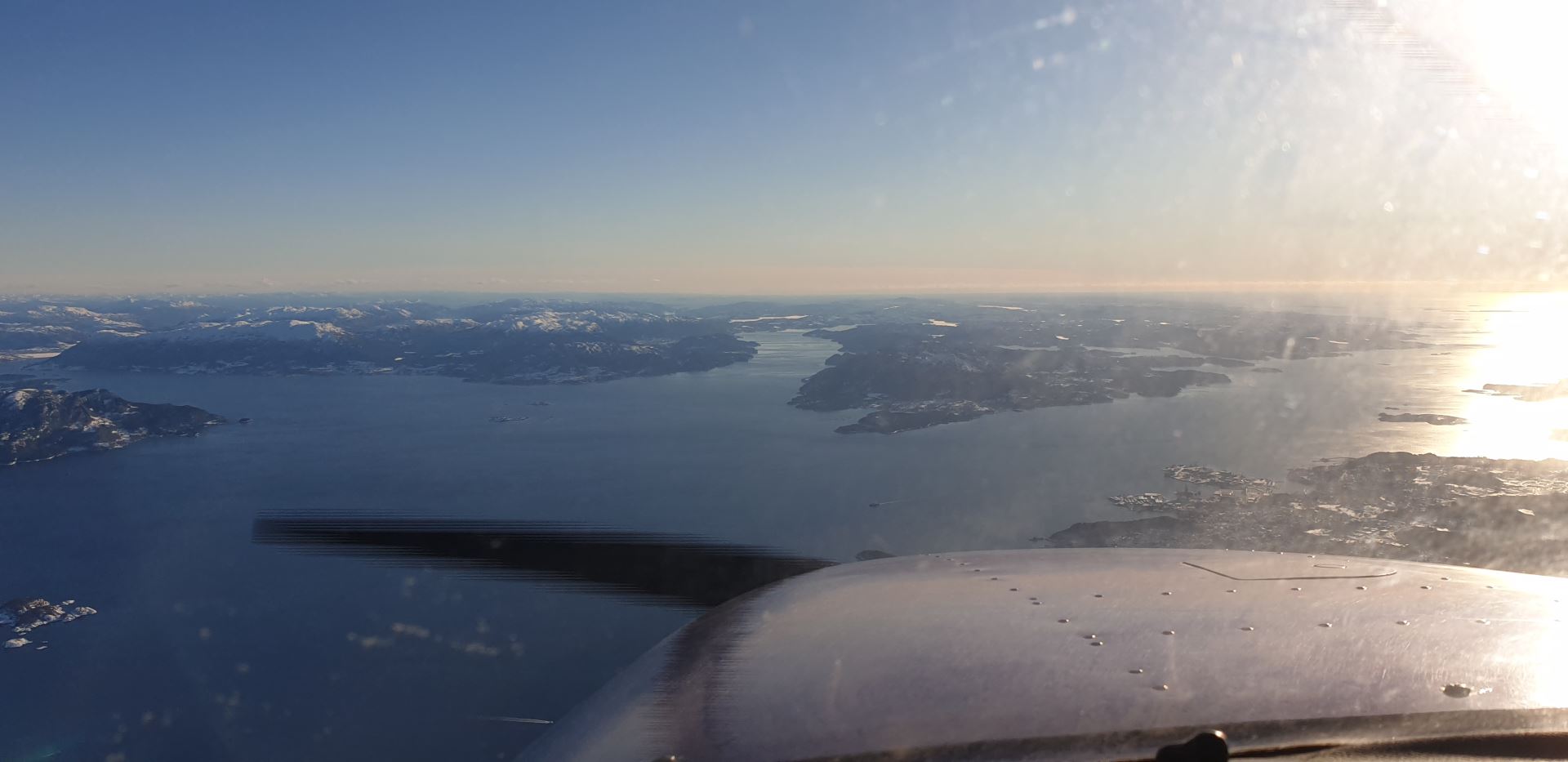 I was cleared into Sola TMA 5000 ft or below as well, so I could do a shallow descent down towards Karmøy.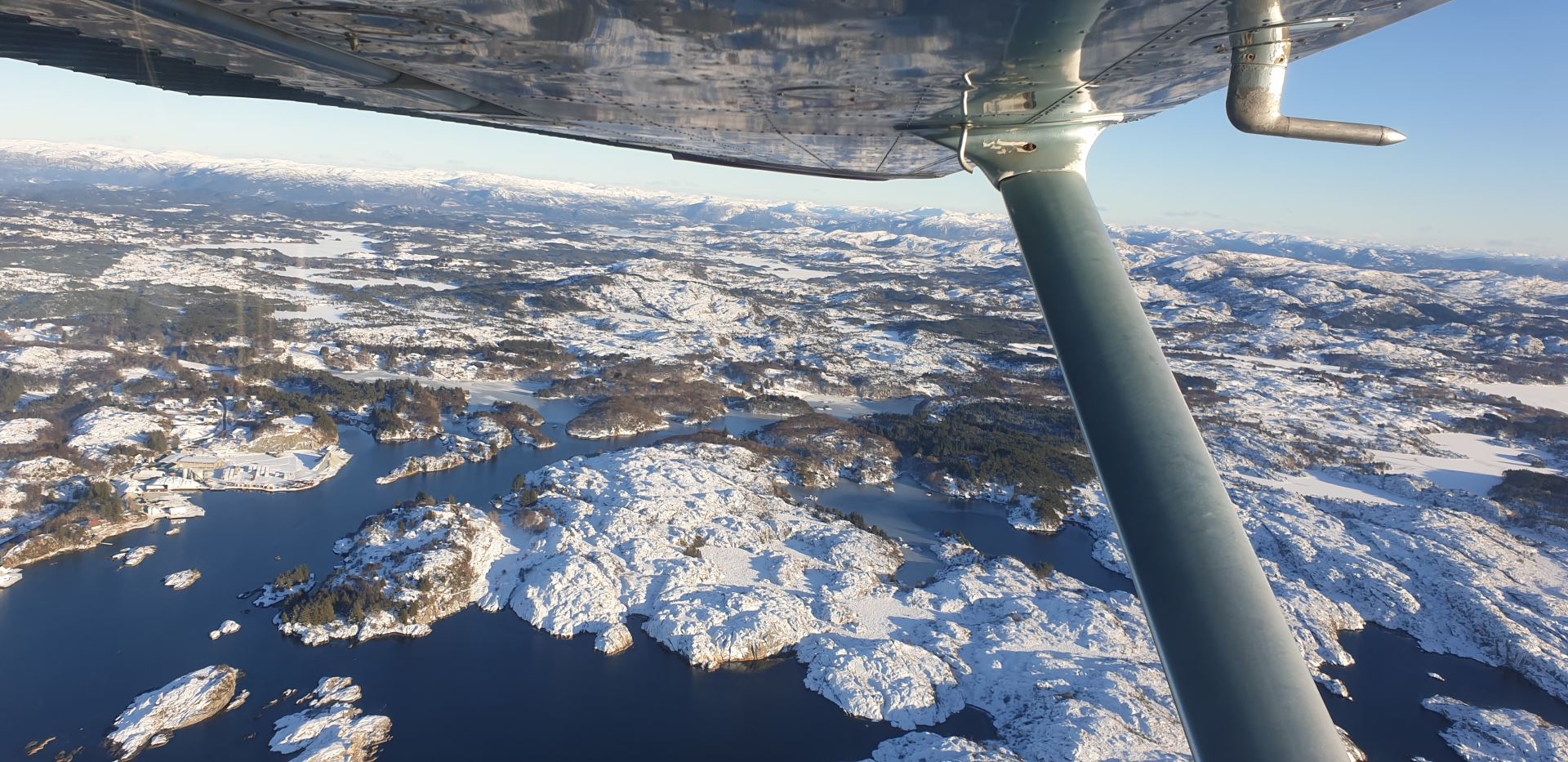 Karmøy Tower cleared me directly to final, and shortly after I was safely back on the ground.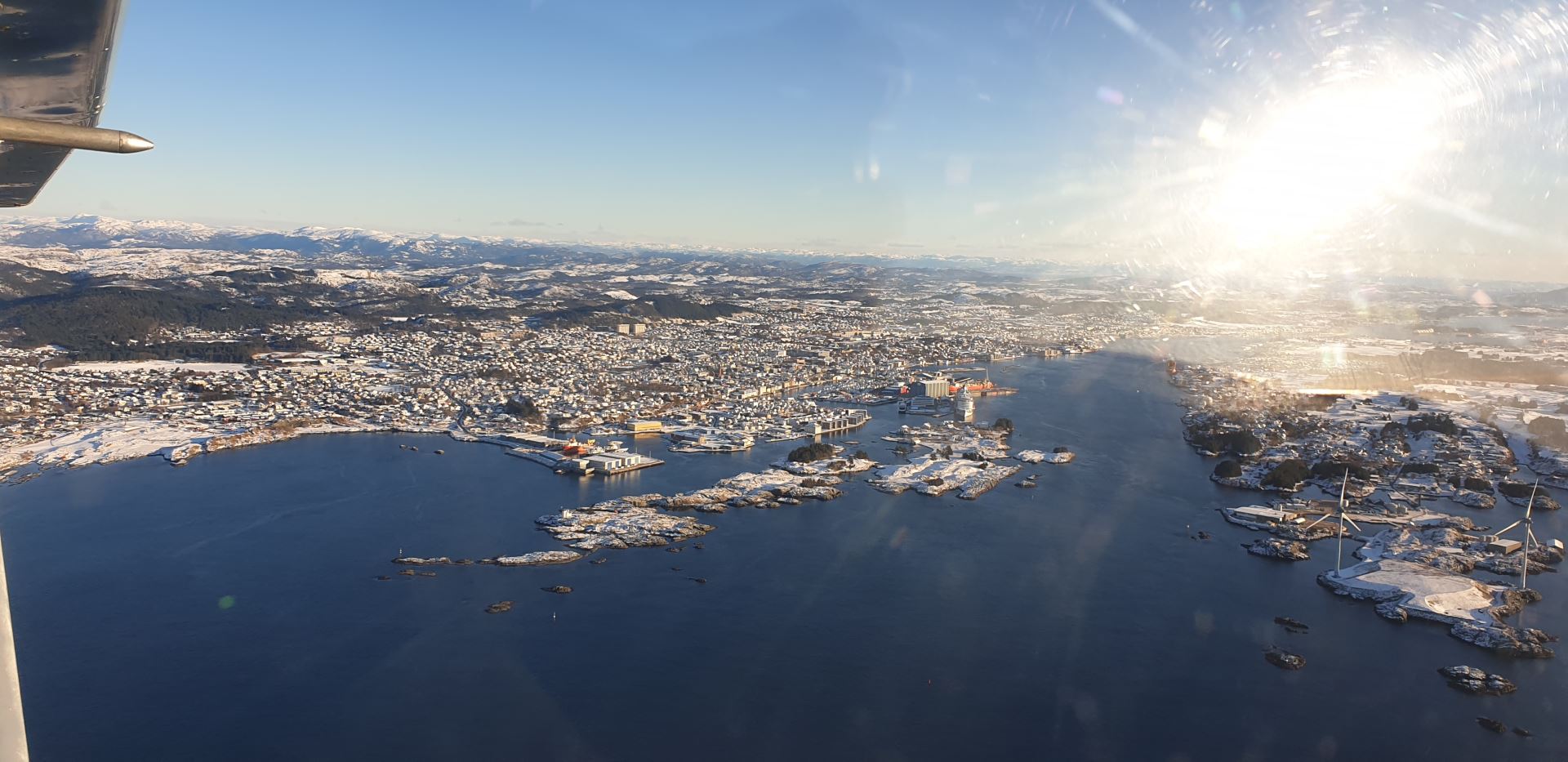 And with that I have completed all the solo requirements!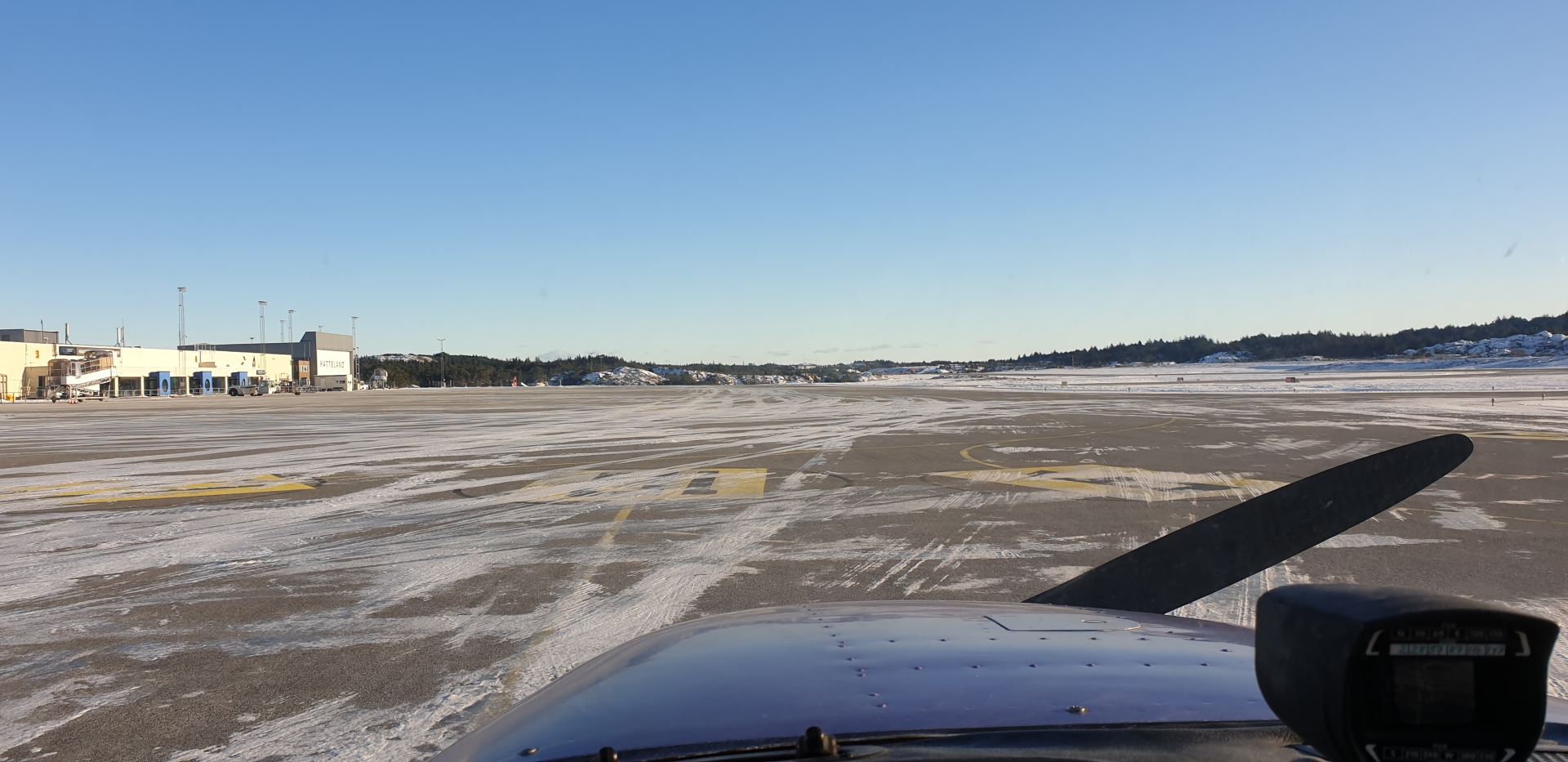 Gallery
Flightbook log(s):