PPL training - School check
| 2 minutes read,
235 words
Today is the day. The day I'm (hopefully) going to finish the training for my PPL(A). After doing the final preparation lesson on the way down to Sola, it's time to do the school check!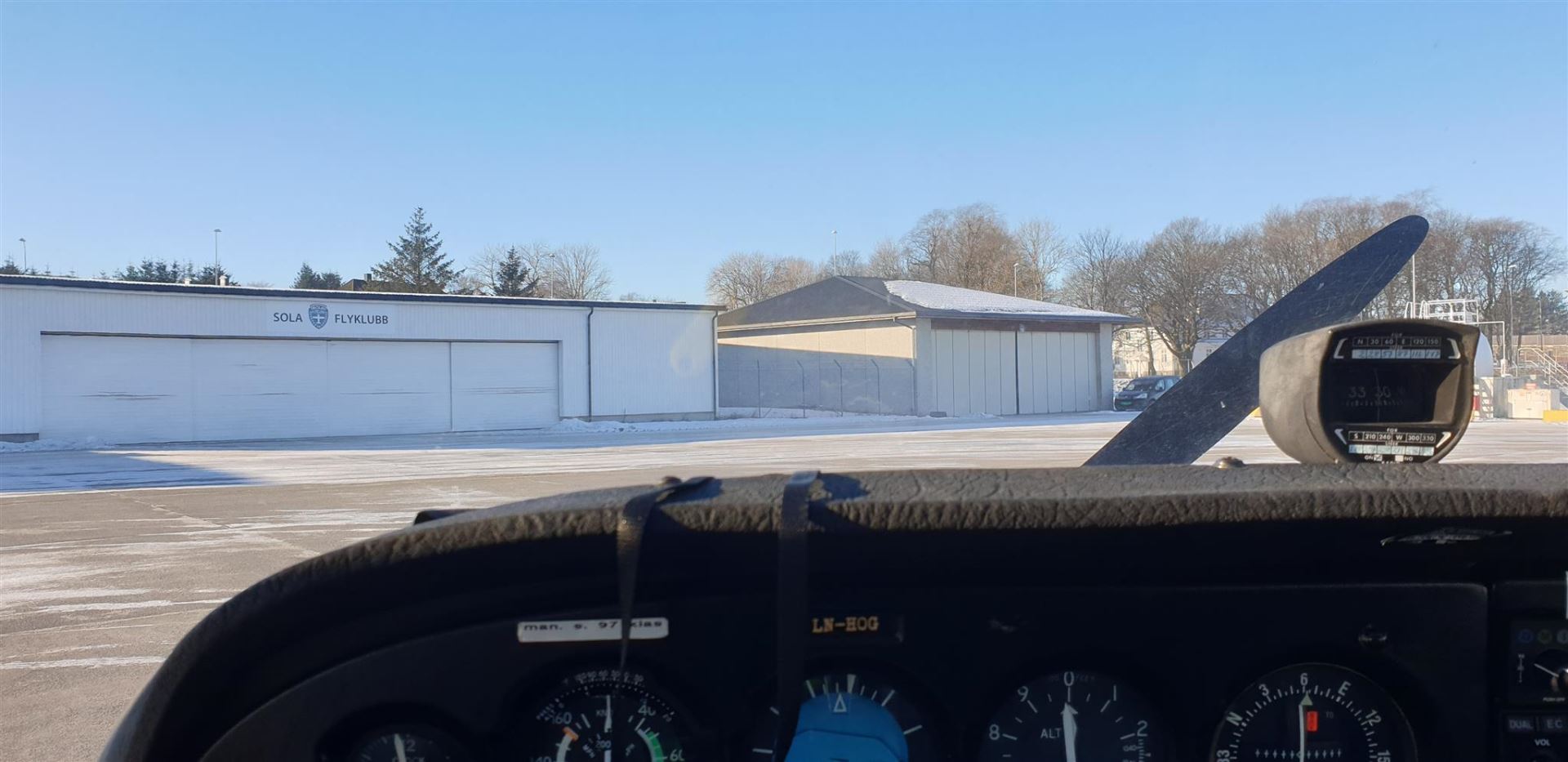 I was really nervous for this, but once I got in the airplane I kinda forgot that. The school check was mostly the same as the flight I had just finished, including a simulated emergency landing down towards the same ice covered water as I used when doing the same earlier today.
I had my best stall recovery this far during the check, and also got to attempt a 60° steep turn. I can't say that the turn was beautiful, but I'm glad I was pushed to at least try it.
There was considerably higher amount of traffic when we returned to do some landings, and we had to hold for several minutes while a Hercules occupied the runway.
We eventually managed to do the landings, and after parking I was told I had passed!
Flying back home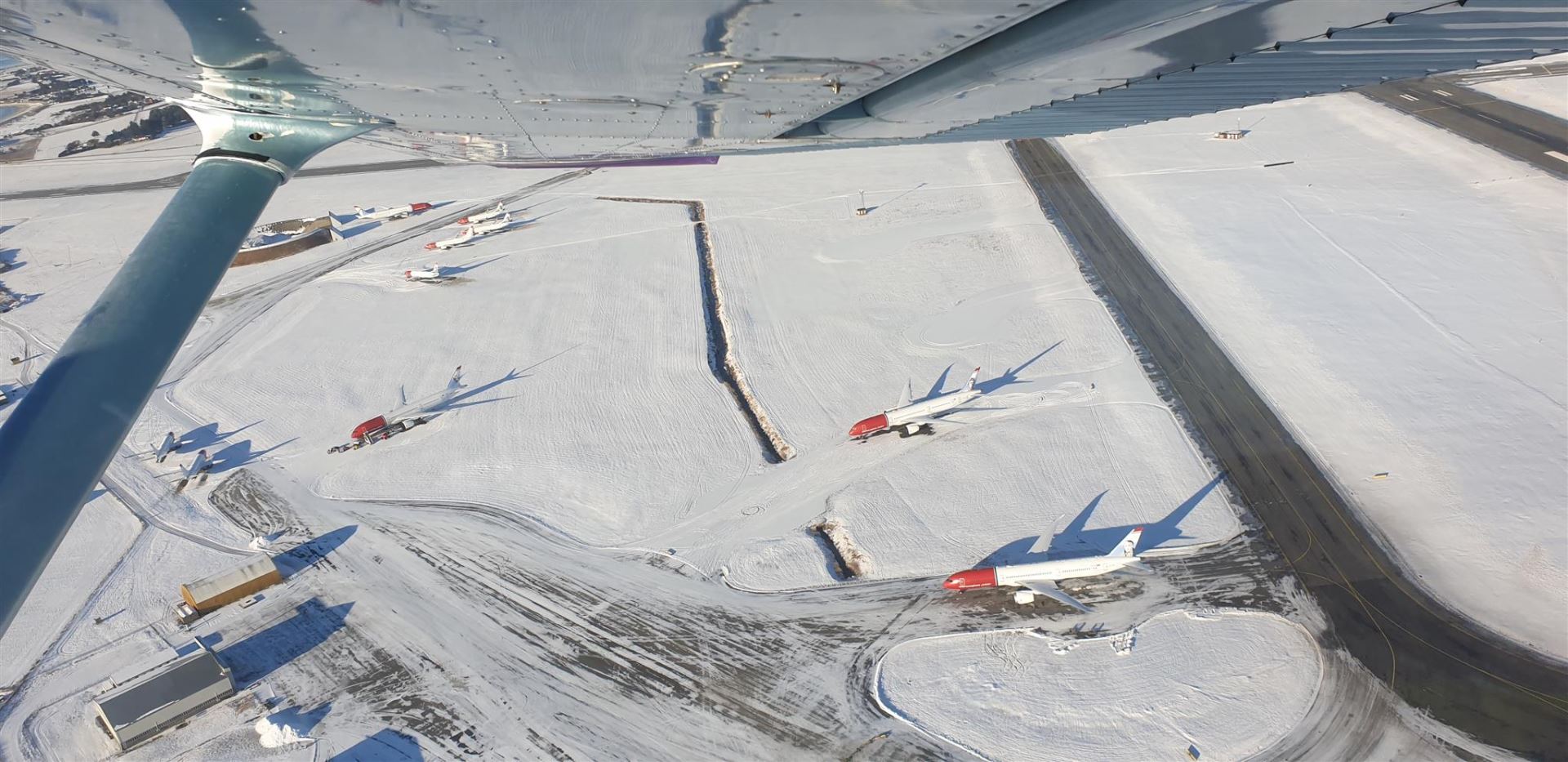 After a lot of paperwork, we departed Sola and set course back home towards Karmøy.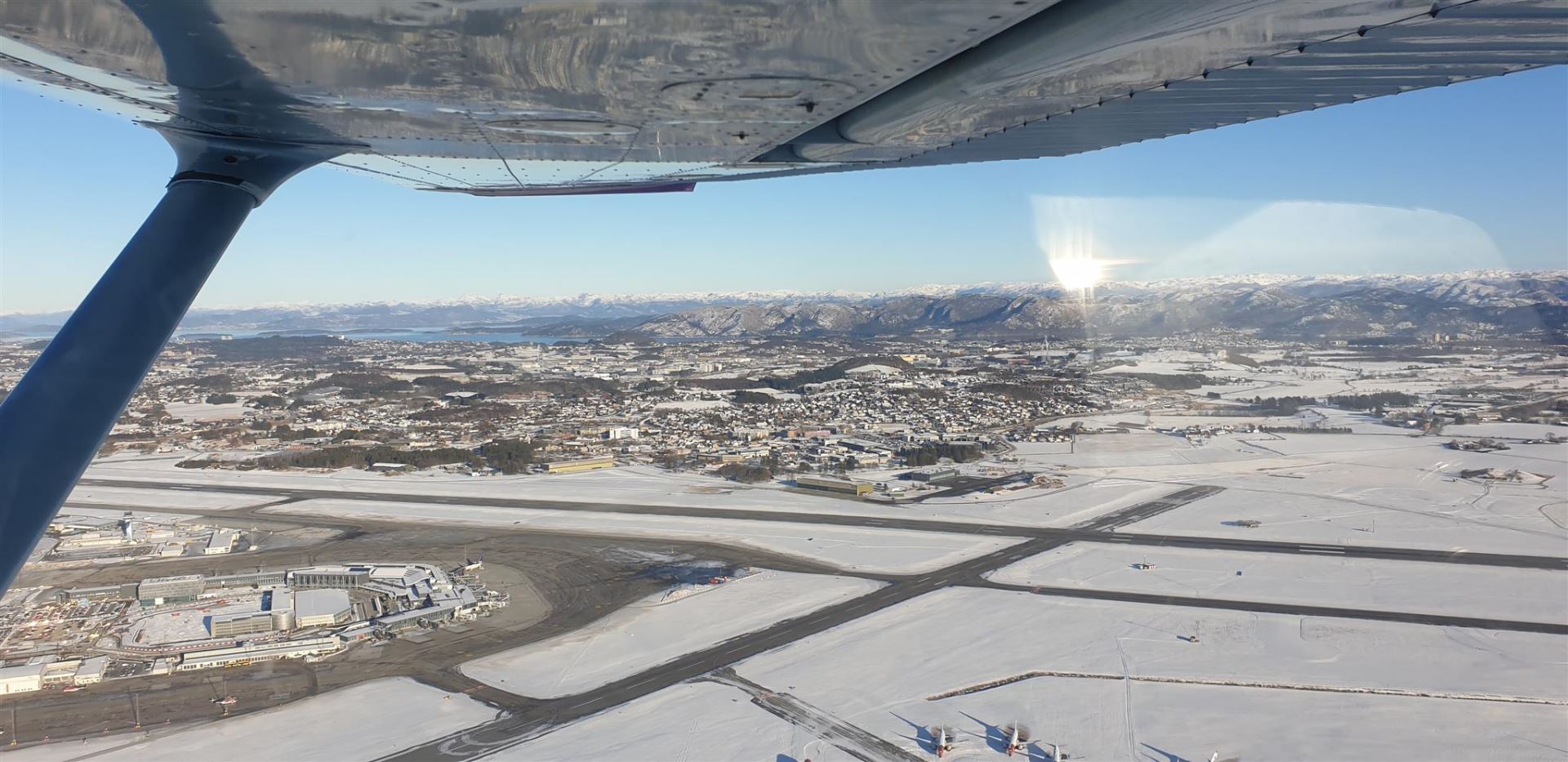 I got to try intercepting the ILS (simulated) at Karmøy, just because I wanted to see how it was. Maybe I have to try an actual instrument lesson soon?
That was it, I have officially finished the training, and the next now is the skill test!
Gallery