PPL training - Custom lesson - Steep turns
| 1 minute read,
129 words
The next lesson on the plan was the third stage check (requiring a different instructor), which had already been cancelled once. Since I wanted to get back up in the air, and felt like I wasn't good enough on steep turns, I decided I wanted an extra lesson.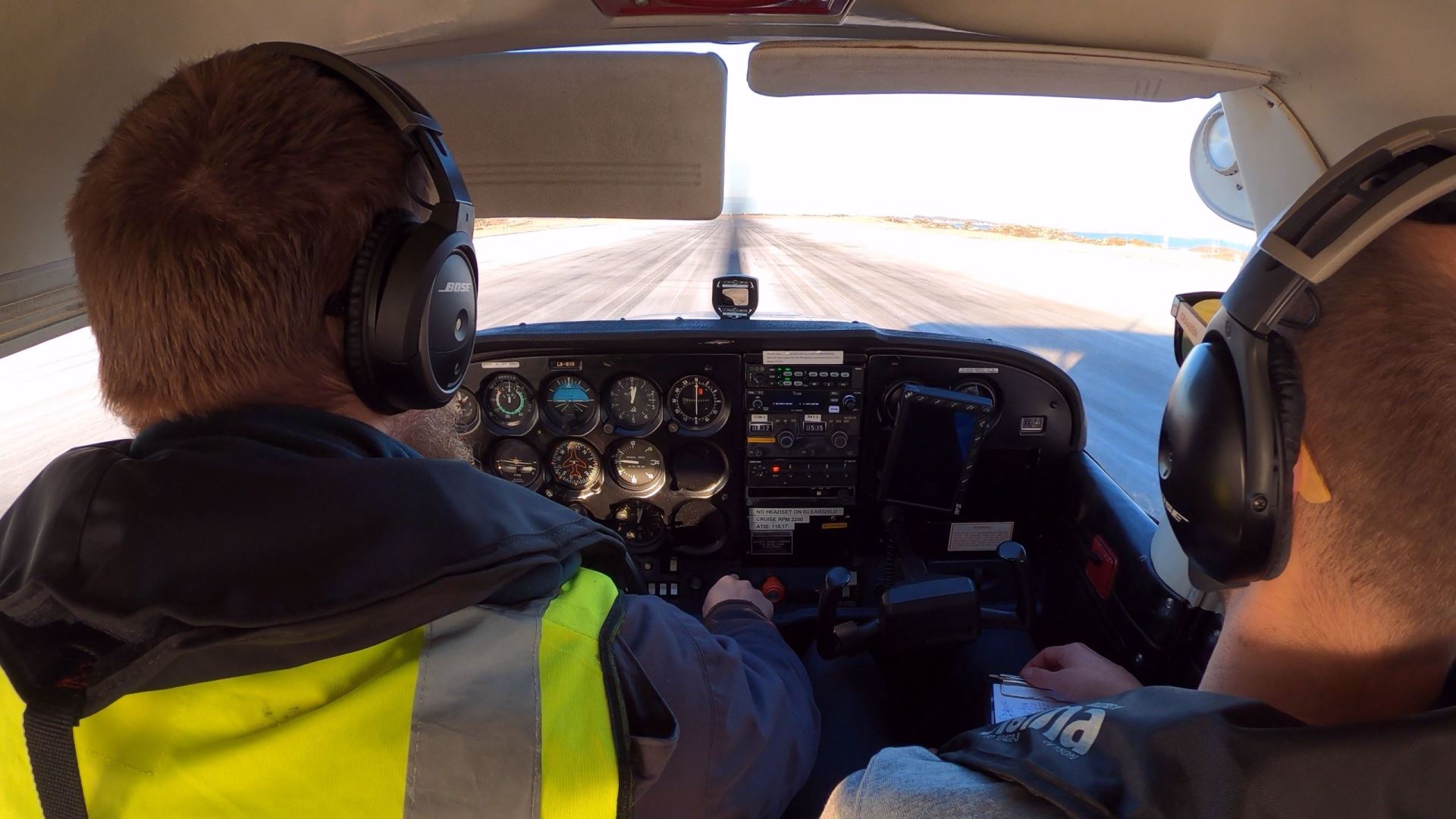 The weather was beautiful, but very cold. The runway was almost white (even though we had no snow), and so was the rest of Karmøy!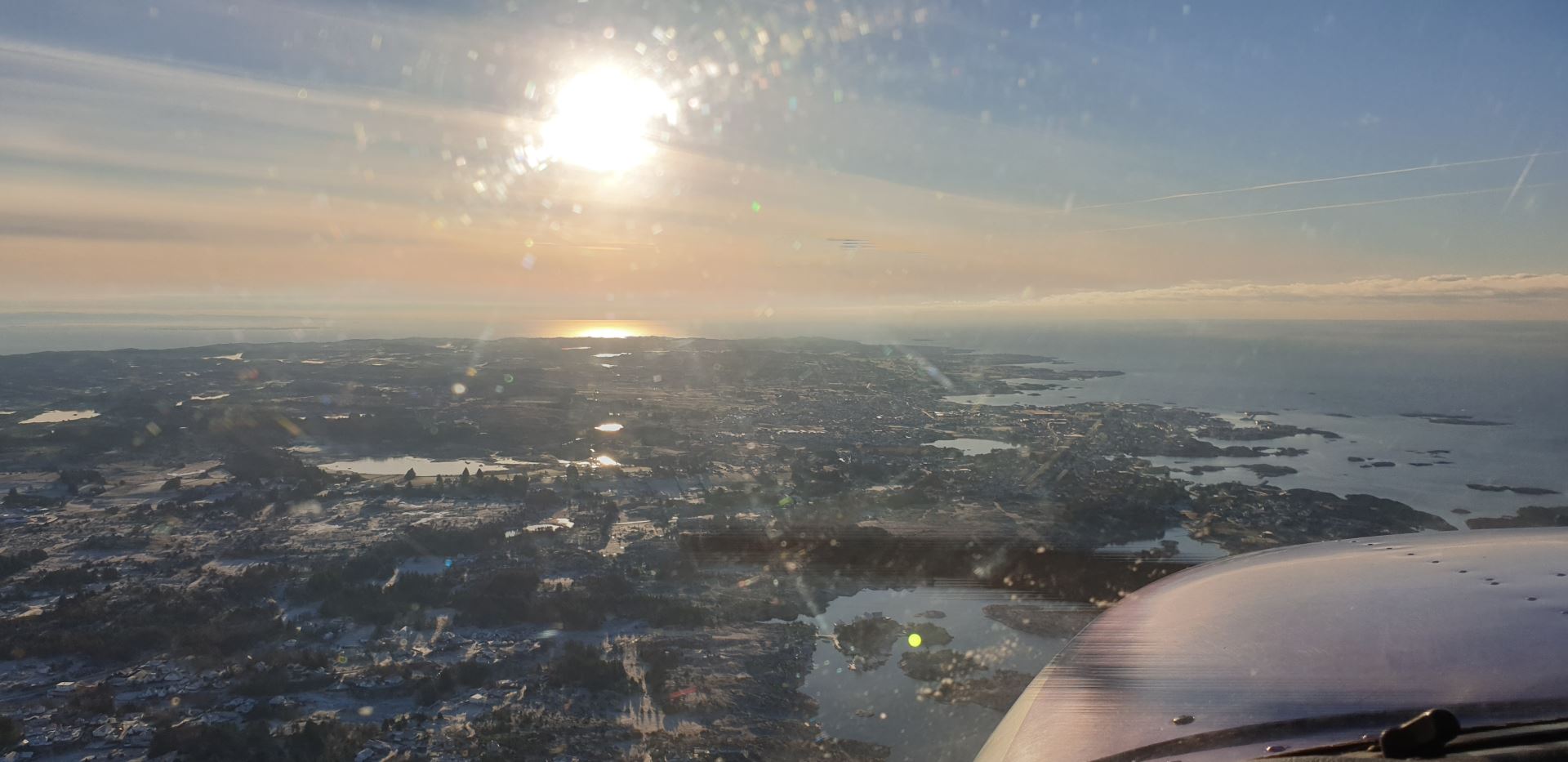 We did some steep turns, and they weren't nearly as bad as I expected them to be.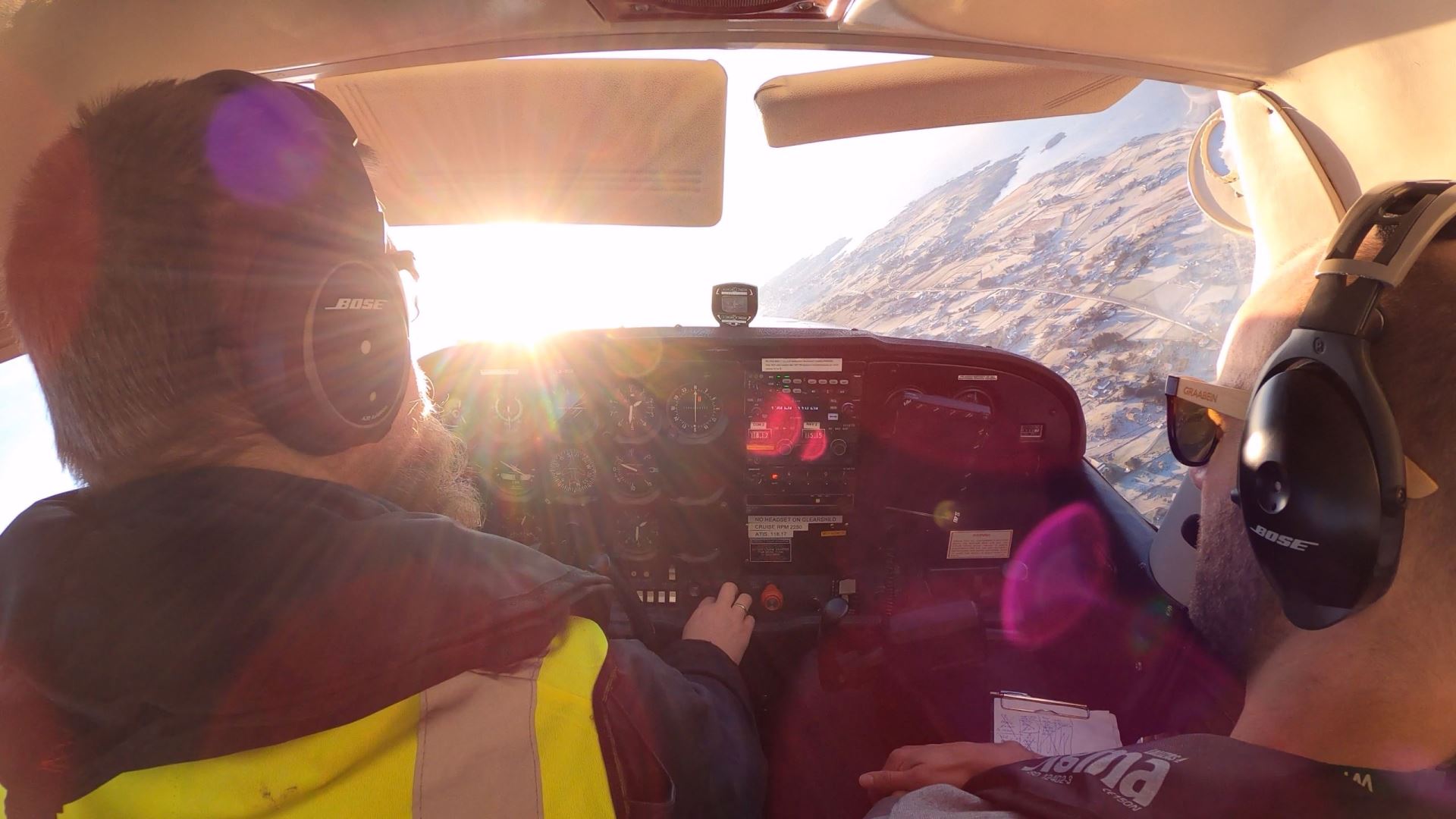 So after a few of them, we decided to return. This was exactly the confidence boost I needed.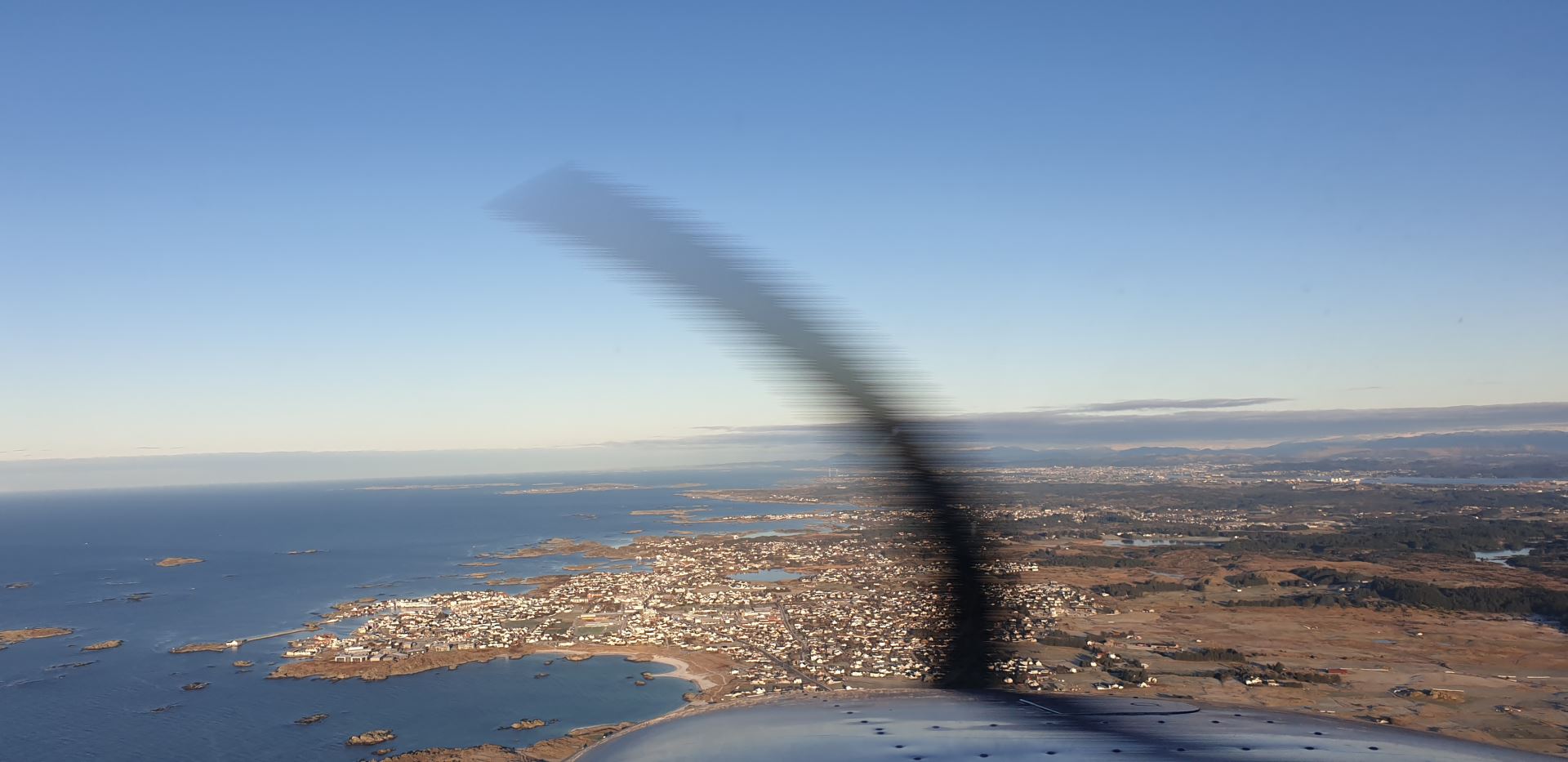 Getting back up in the air also helped remind me of why I'm doing this - look at that view!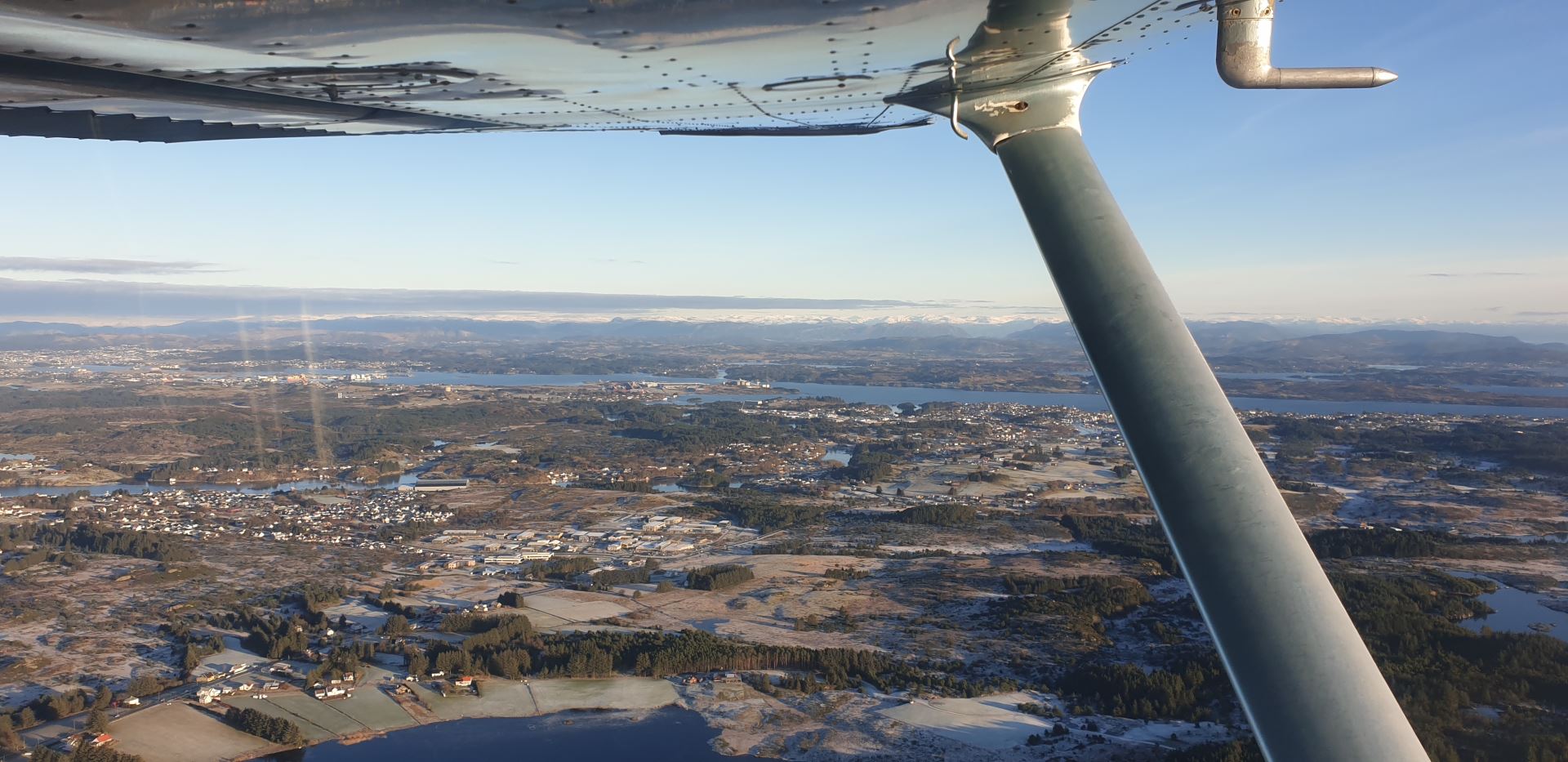 Gallery