Road to FI - Back on track
| 3 minutes read,
619 words
A little more than a month has passed since the previous post, and a lot has happened since then. I am happy to finally be able to say that this time I have studied more. A lot more. And I am getting ready to leave for the practical training in just a few days.
This week I finally finished the Evionica CBT on Meteorology. It only took me five months. The next I've started on is Human Performance and Limitations, which I'm now taking a break from to prepare for the practical training.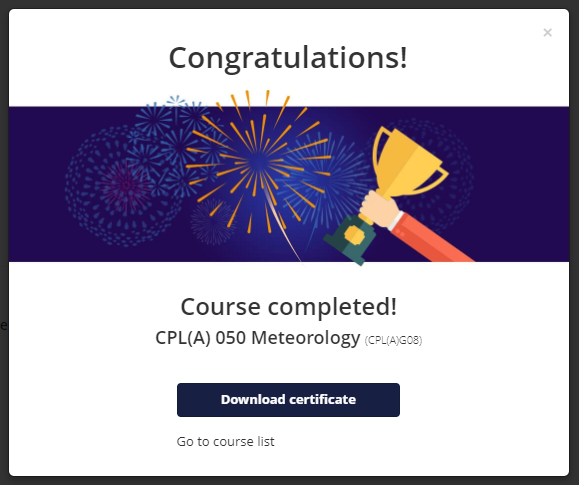 I still need time
According to the Evionica Training infographic I'm currently 26.7% done.
But that's just the CBT, my plan also include a lot of practicing in the Aviationexam app - which I have not been doing anywhere close to enough of.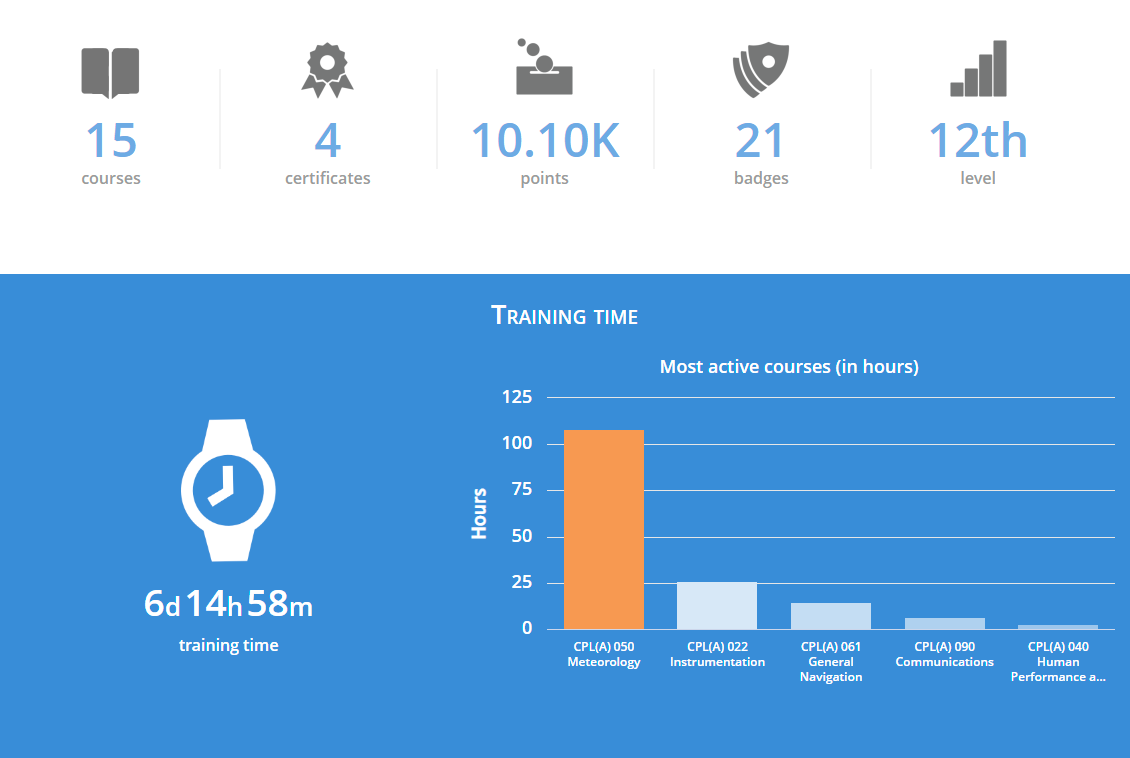 My new goal is to be done with everything, including having done my first lessons as an instructor, by the end of 2023. That is in line with what I wrote a little over a month ago, and feels like a realistic goal.
The first chapter of Human Performance and Limitations was about safety management, safety culture, etc. It's amazing how much of that content we can re-use to talk about cyber security, simply by replacing a few aviation specific words.
A few of the slides still make me chuckle, who would ever think to use the chart in the example below for navigational purposes? And what accident did actually cause the need for disclaimers like this (disclaimer is in gray below the weather chart)?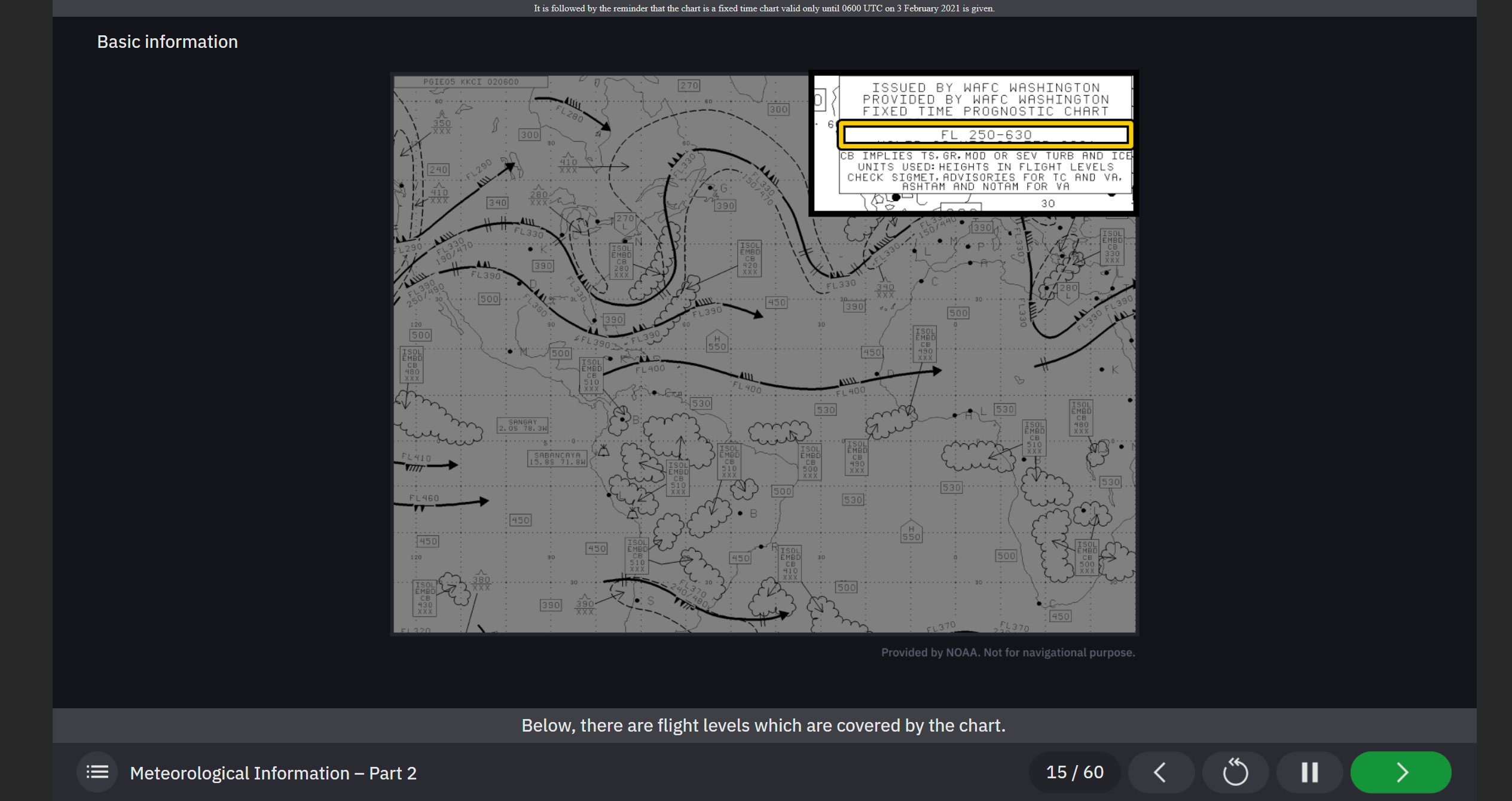 I've found another resource
Since I'm doing the entire theory without the class room bit (don't need that when doing the CPL theory purely for the FI(A)), I'm missing the part where someone talks and explains the most important things. So I've been looking for podcasts, videos, webinars, etc. I can use to fill in the gaps after doing the Evionica CBT.
I finally found one that looks very promising, Bristol Groundschool Webinar Library. Their current pricing is £35 for 1 month, £195 for 6 months, £290 for 12 months, and £500 for 24 months. I started with a 1 month subscription to test it. And it's exactly what I wanted!
When I was doing the PPL theory, it was still relatively early in the pandemic. The traditional class room part of the course was replaced by frequent webinars. Those webinars really helped me then, so I figure the Bristol webinars will be a great help as well.
Getting ready
I've kept communicating with Flygerskolen, and gotten a lot of useful information. I now know where I'm staying, and how to get there.
More useful information has been added to my binder of important information, and even more has been added to OneDrive to ensure that I have everything accessible on both my phone and my tablet.
In addition to the binder, I'm also adding some useful information to my kneeboard, like frequencies etc.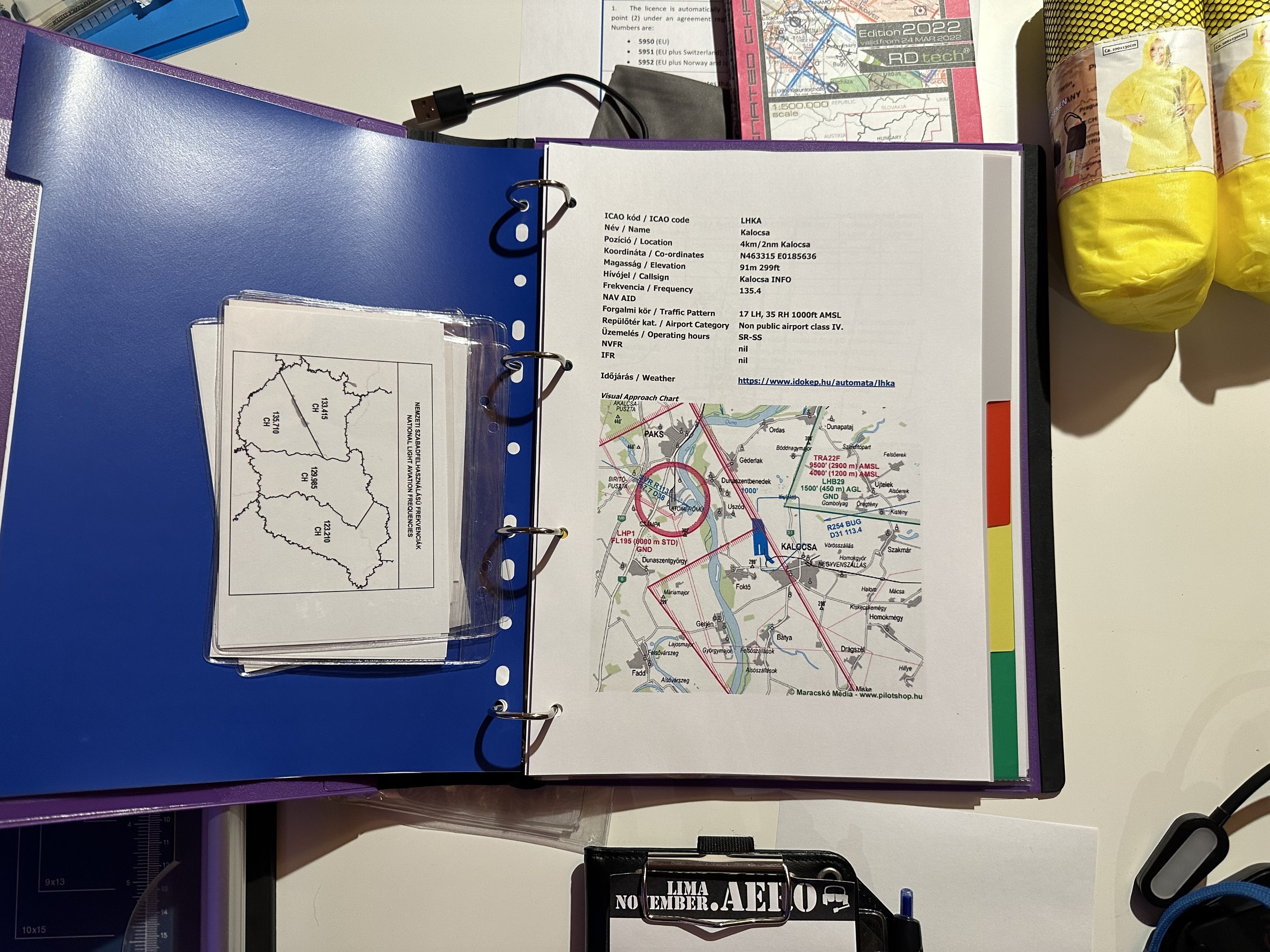 Not only am I getting ready to leave soon, I'm also starting to feel ready. This is going to be a lot of fun! Flying in a new country, learning, improving myself, and hopefully coming home with a new rating (or at least the paperwork required to apply for it).
Some more resources I've gathered
Since the previous post, I have found a couple additional resources that may or may not be beneficial to you if you plan to do any training in Hungary:
Aviation meteorology - Hungarian Meteorological Service (account required, but free option exists)
PilotNet - Flight tracking and planning app (also available for iOS and Android)