Road to FI - Preparation is key
| 4 minutes read,
814 words
A couple months has passed since the previous post, and just like the last time I still haven't completed more than the three subjects I was done with after the first month. As mentioned in the previous post, I have decided to focus less on when I finish the CPL theory and more on actually managing to finish without getting burned out. After all, I am still doing this on my spare time, for fun.
That being said, I had still hoped to progress through the material in January. For various reasons, that didn't happen. I do however still hope to get more done in the remaining weeks before my planned trip to Hungary.
I still made progress
I've still made progress though. As a part of the Flygerskolen.no FI-course, which they do in cooperation with BestFly, I got access to their online learning platform. This platform is the same as the one Evionica use, TalentLMS. This made the interface very familiar. You read the material, and then do tests to pass the course.
A nice hack is that you can use the TalentLMS app (ipadOS / Android) to access the platform from your phone or tablet. Just use this URL when asked in the app login screen (if you're a student at BestFly): bestfly.talentlms.com

I finished this course, and actually learned a lot of things that is useful also in my regular day job. The more I read and work toward this goal, the more I'm starting to realize that this will benefit me in many ways.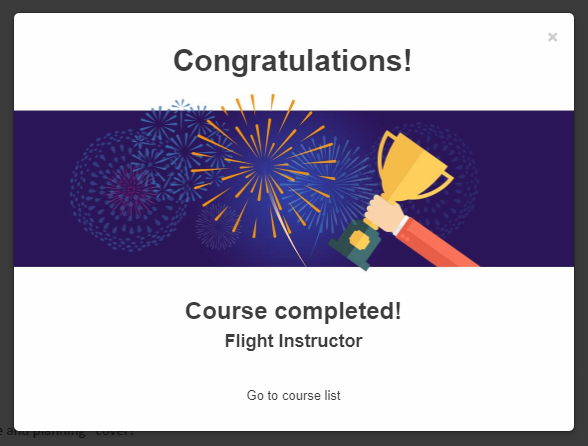 Preparation is key
I've also communicated a lot with Flygerskolen, and received relevant information about the airport, the school aircraft, and the local procedures. On top of this I also started gathering relevant information myself, made a user on NetBriefing, and ordered relevant charts. I've also downloaded the chart for Hungary in SkyDemon, and started looking at the various airports near the school.
Traveling have been a huge part of my life before I started flying, and we've usually done rather large trips during our annual vacation in the US (usually 4 weeks on the road). So when we adopted our "binder of important information" during our 2021 flying vacation to the North Cape, it proved invaluable. So I'm doing the same for this trip, and gathering everything relevant in both a physical binder and digitally on my tablet.
Some may say I'm doing a lot of preparations early, and while that may be true it helps me to stay focused on the task and goal ahead of me.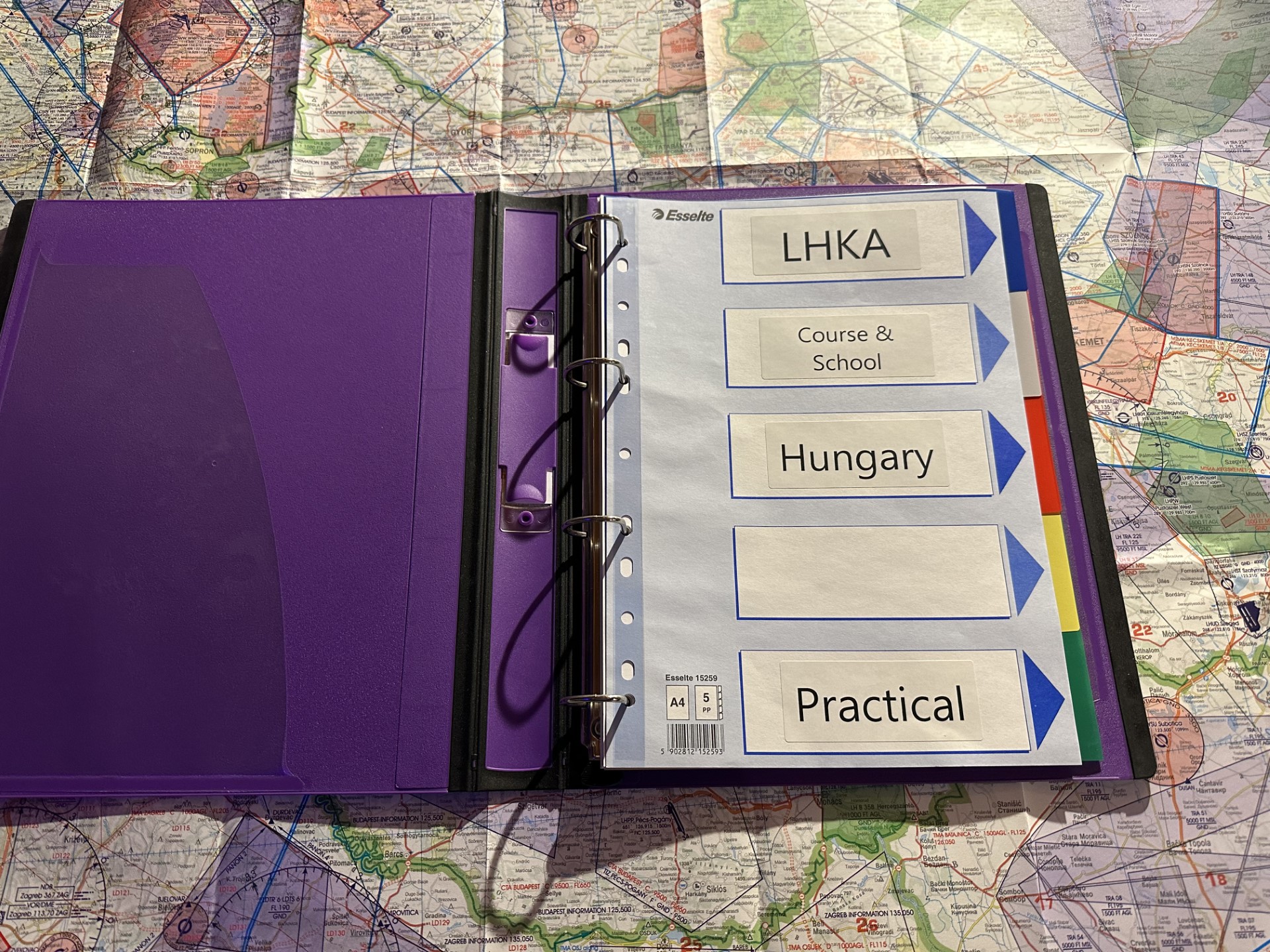 I've done a lot of flying
I've also done a lot of flying, some of it with passengers. This have further strengthened my desire to teach, and I want to quote myself from the previous post:
My motivation for becoming an instructor, and the only reason I'm doing this, is because I thoroughly enjoy flying with other people, introduce them to the wonderful world of aviation, and share my knowledge.
I'm still working on hour building for the FI(S) certificate, and made great progress in January. A mechanical issue with the cable for the propeller speed control have grounded the motorglider for the entire month of February. But there's no rush, I have plenty of time to build the remaining hours until the next available FI(S) course.
Looking ahead
I've said this to myself every weekend for the last three months: next week I'm going to study more!
This time I'm going to write it here as well: next week I'm going to study more!
The practical course is booked, and I can't give up now. I really want this, so I just have to do what's required.
Without the CPL theory, I will be limited to LAPL students only. And that basically means no students at all, at least in this part of Norway. So I still need to get the CPL exams done as fast as possible, but rushing it now would only end up costing me a lot more in failed exams (they are rather expensive). I think it's better to instead attempt doing it as quickly as possible during the next 5-6 months. That feels like a realistic goal.
Some resources I've gathered
If you're doing any course on the same school in Hungary I'm going to, some of these resources may or may not be beneficial to you: