PPL training - Solo navigation 1
| 3 minutes read,
469 words
With okay weather, daylight, suitable opening hours, and an instructor that could sign my solo endorsement - everything as ready for my first solo navigation/cross country flight.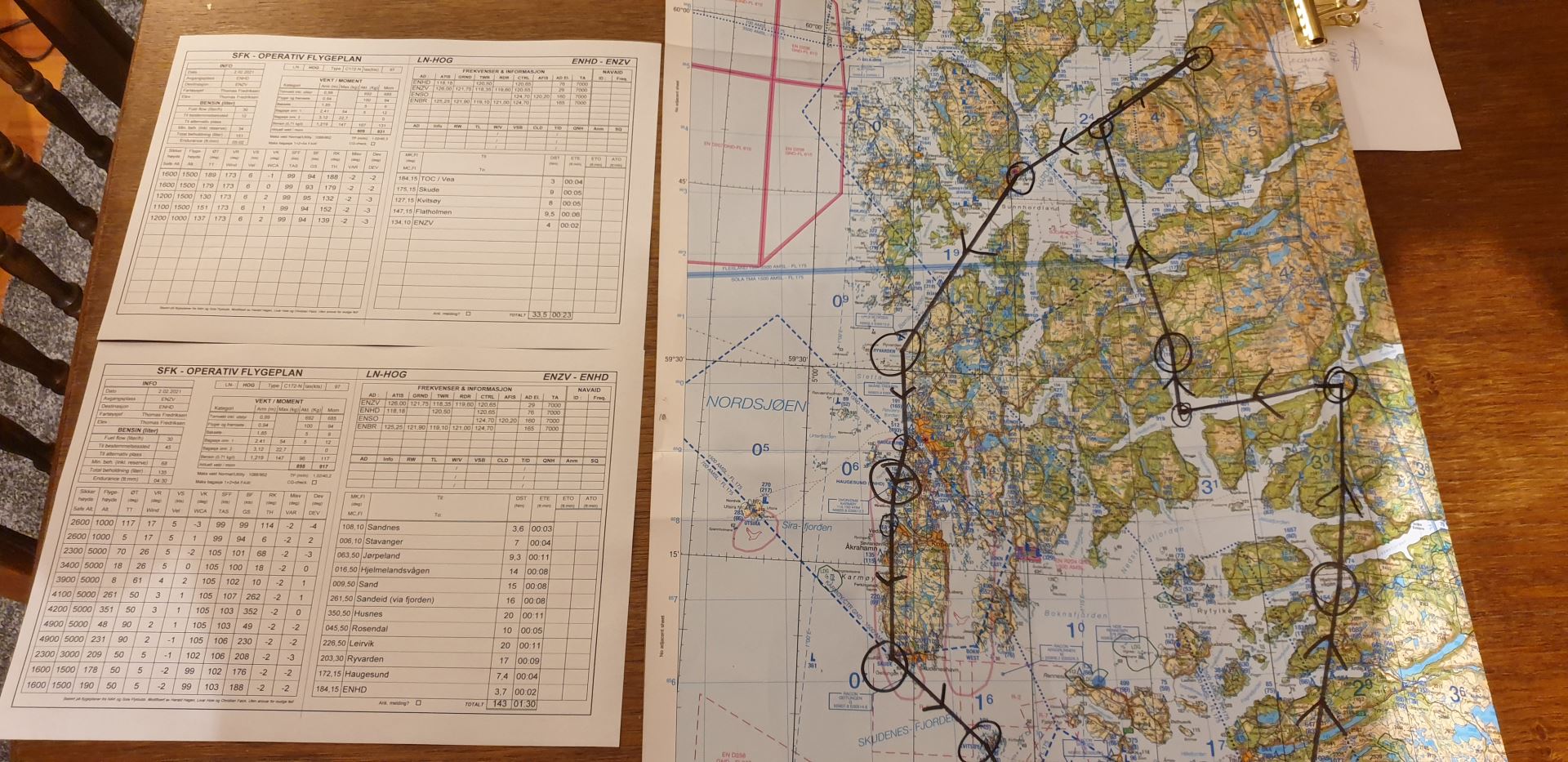 The plan was to fly down to Sola for a touch and go, and the continue on a route that looks very much like the navigation stage check plus a few extra detours.
The weather was cold but nice on Karmøy, and should be the same for the majority of the route. Cloud cover above Sola, and some clouds forecasted for later in the day, other than that this should be a very nice day weather wise!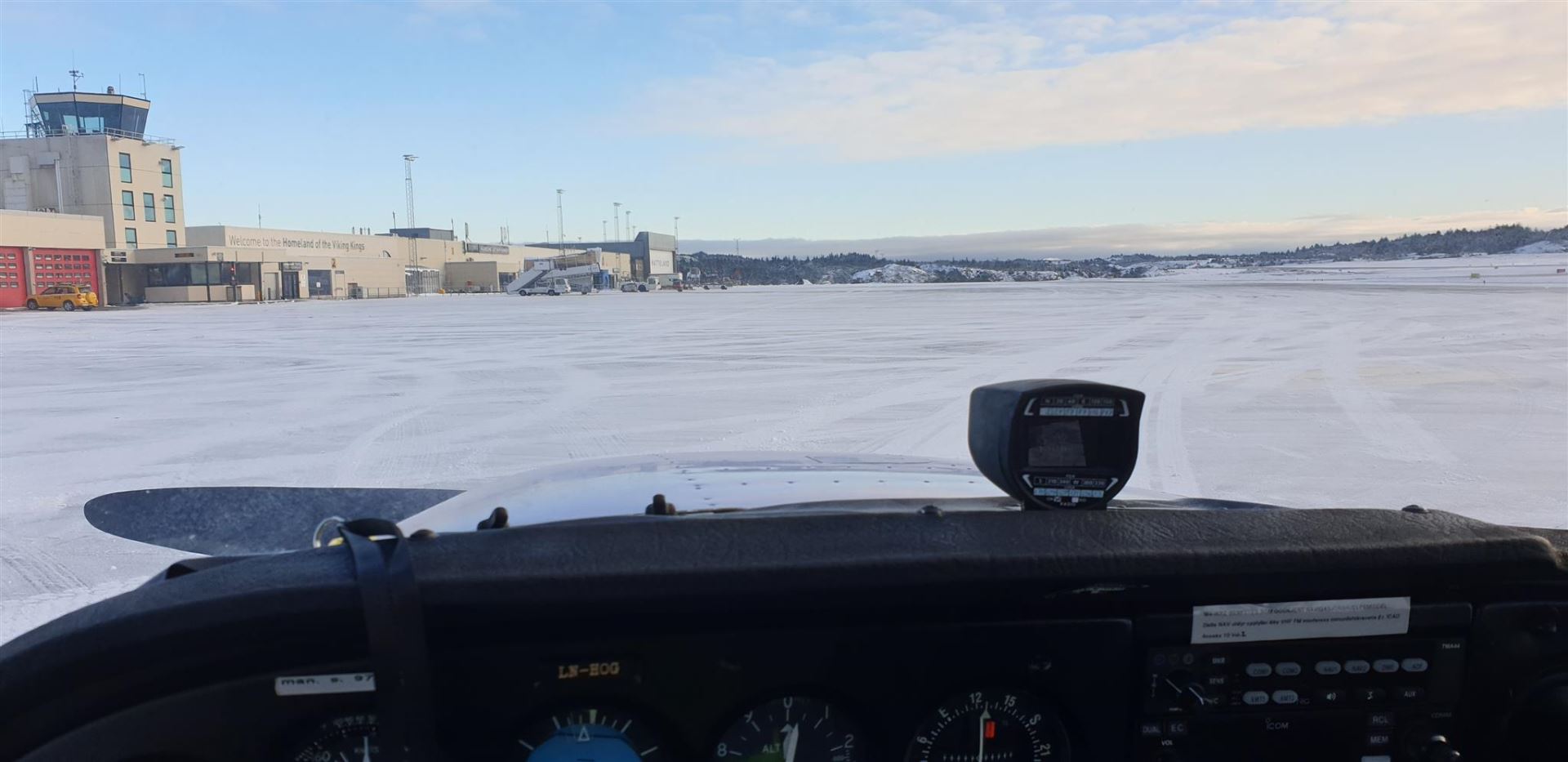 A quick visit on runway 18
The flight from Karmøy to Sola was the easiest part navigation wise. I messed up a bit on the radio when they asked me about the next flight plan, I momentarily forgot the names of the route points I had planned. But that's why we bring the plan with us, and after reading I could correct my mistake and continue talking properly.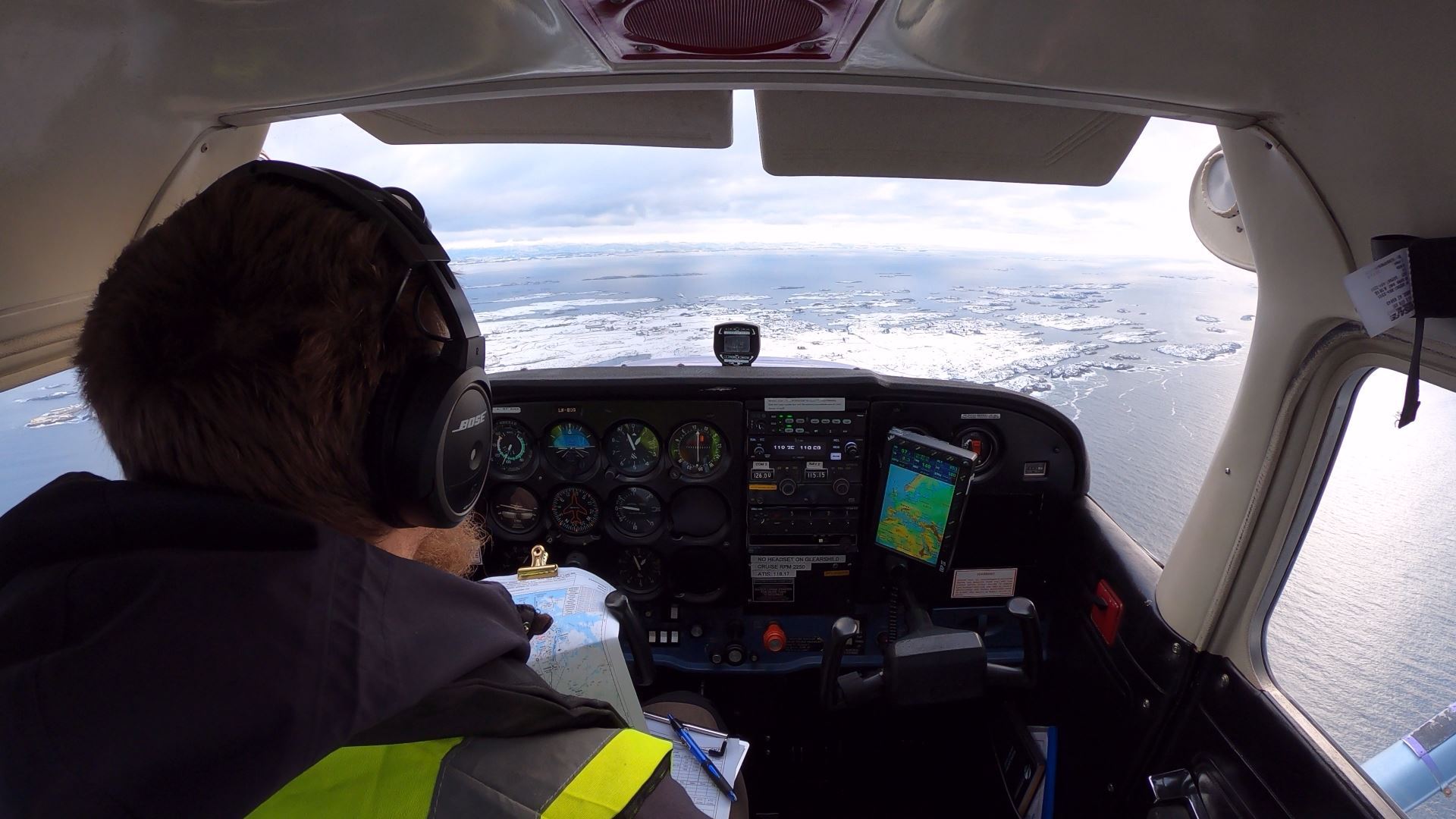 I was cleared to runway 18 again, which actually is the only runway I've used on Sola!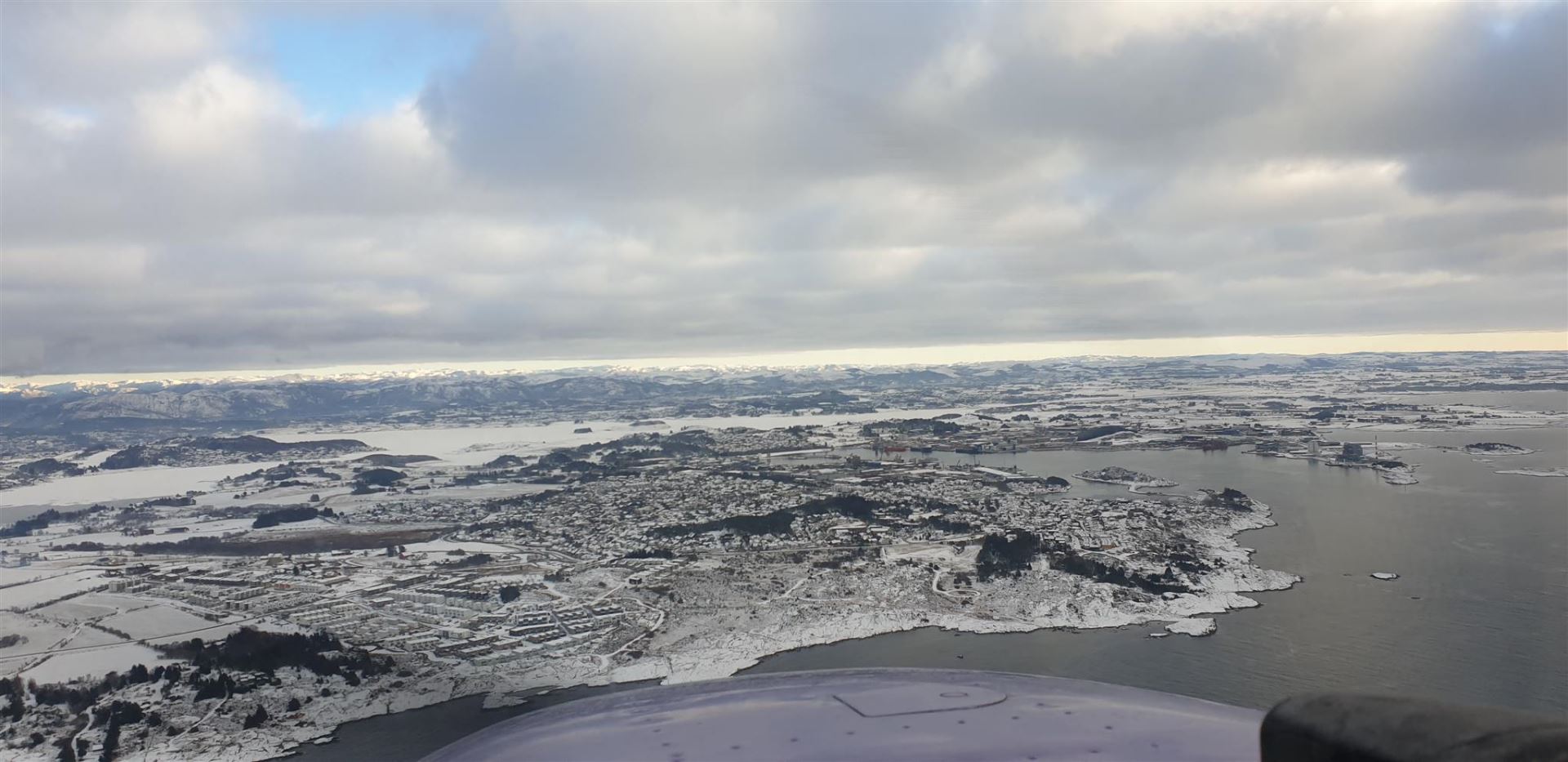 After the touch and go, I left the control zone via Stavanger, and continued on my planned route, initially towards Jørpeland.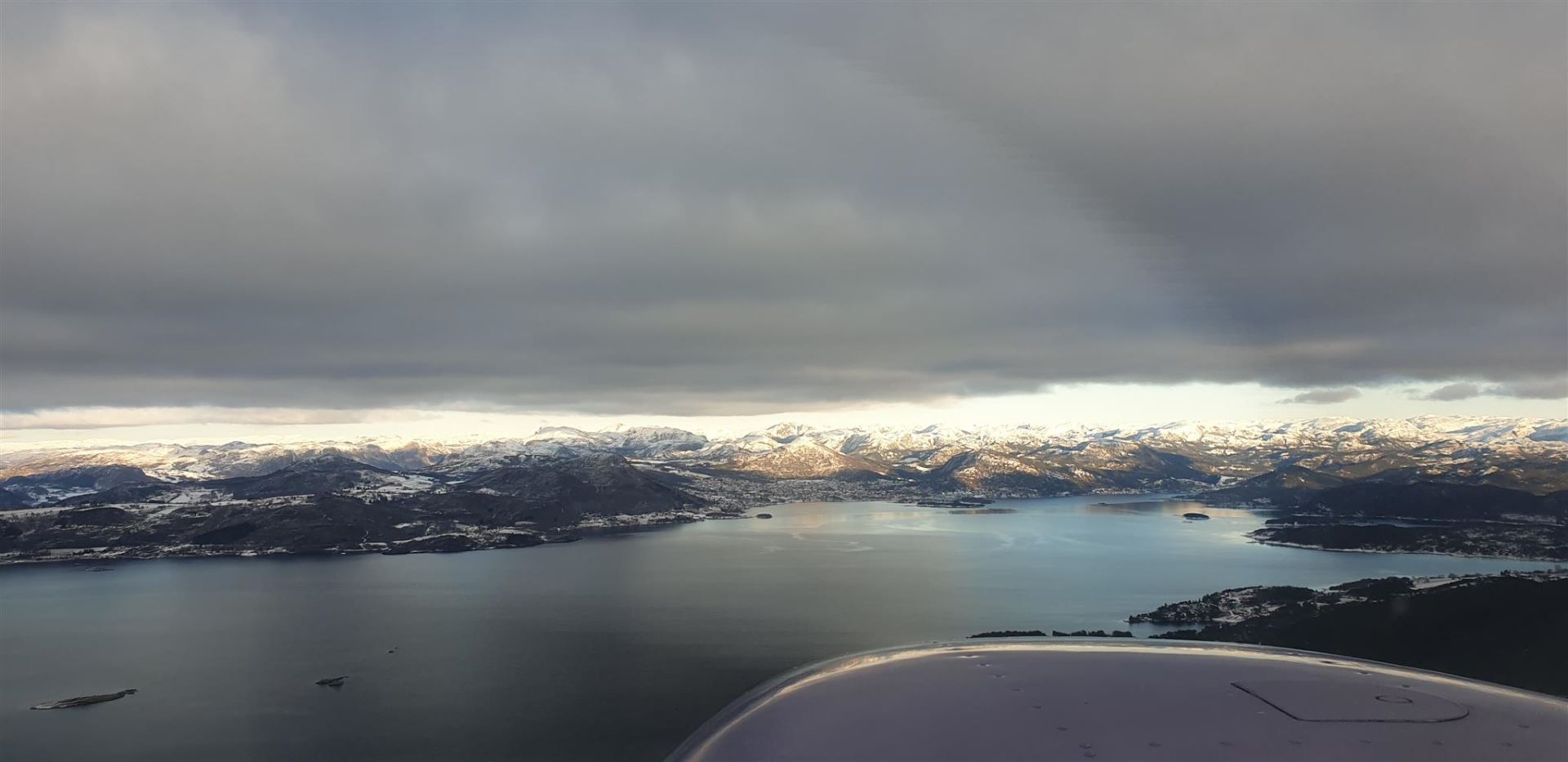 Blue skies
Once I got to Jørpeland, I was right at the edge of the clouds, and got some really beautiful weather for the next part of the flight.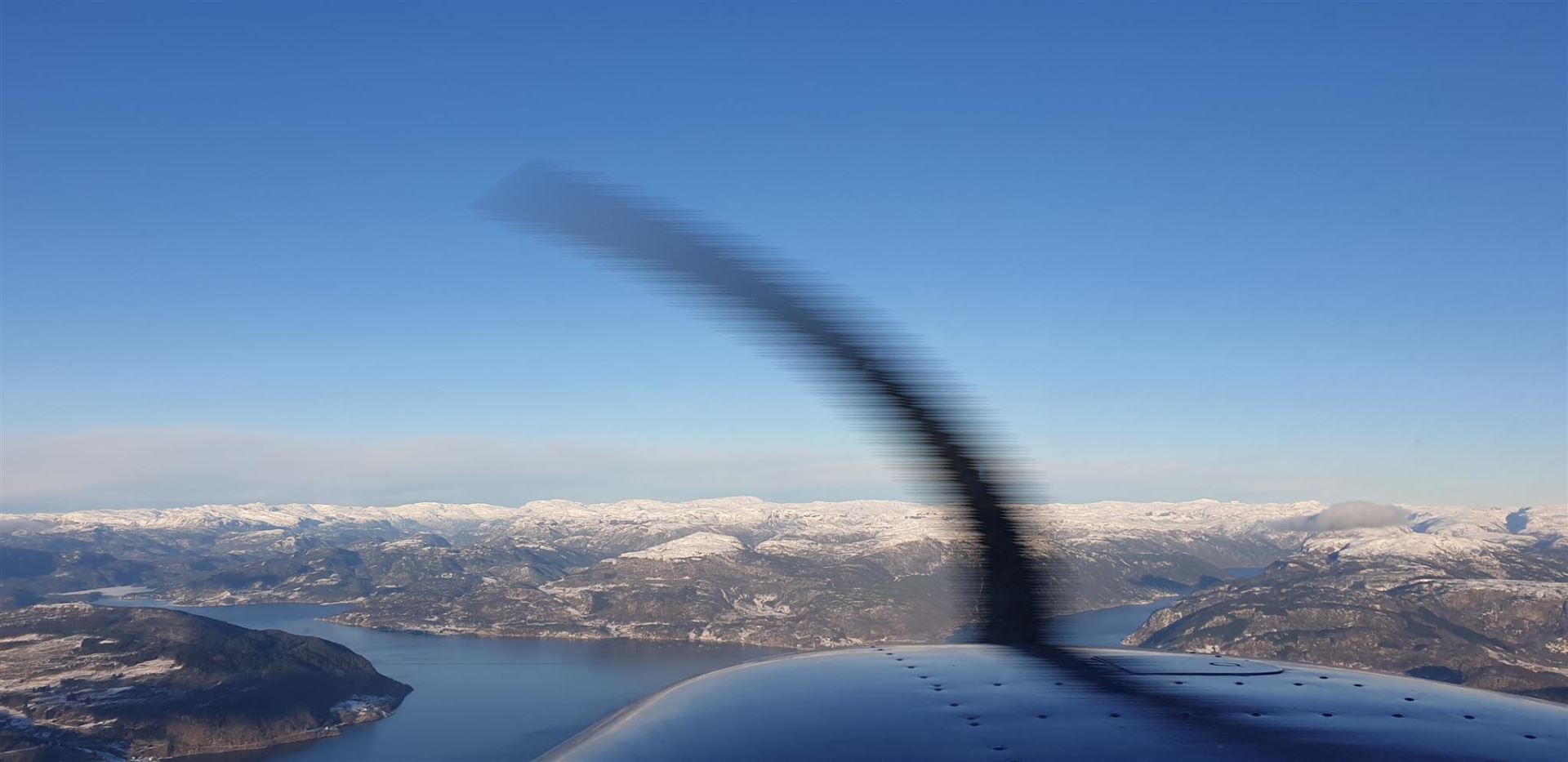 Flying next to the clouds, and actually seeing the top was a new experience for me!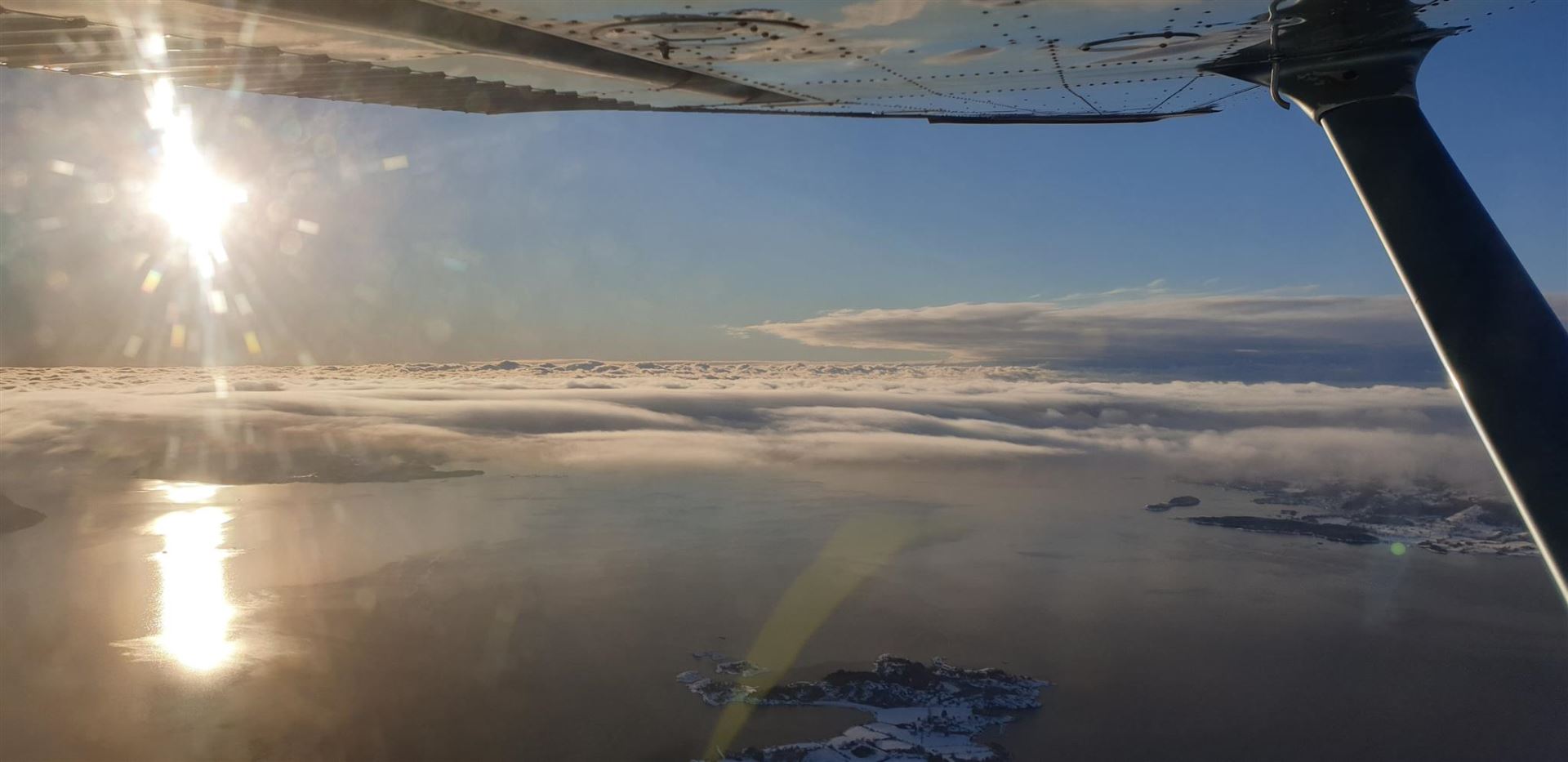 Using the fjords for navigation
Large fjords are one of my favorite things to use for navigation, since they are easy to spot, and easy to recognize on the map.
They also greatly improve the scenery, which is a nice bonus!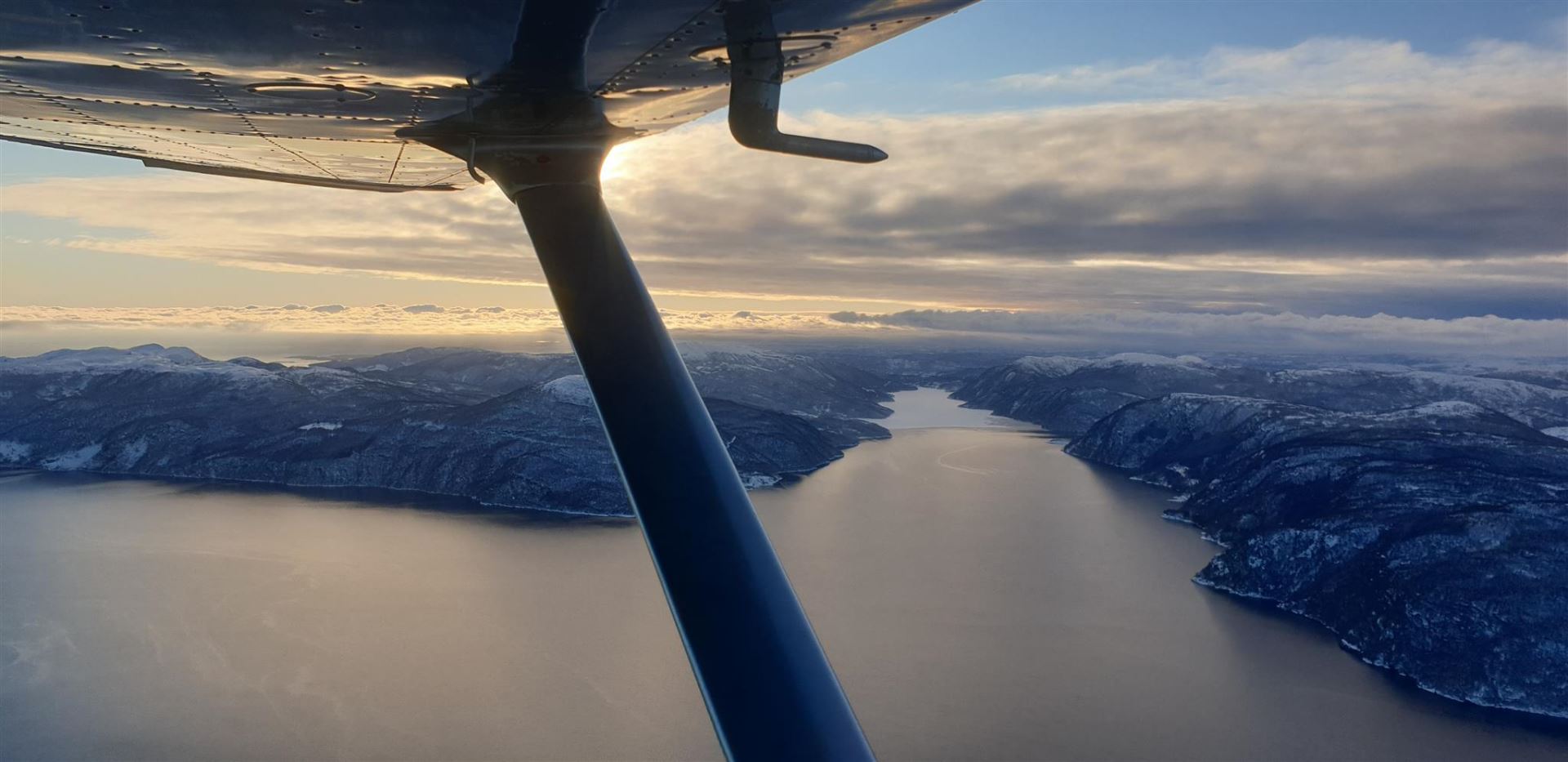 I still had to stay below the clouds, so I never got as high as the 5000 ft (or below) I requested.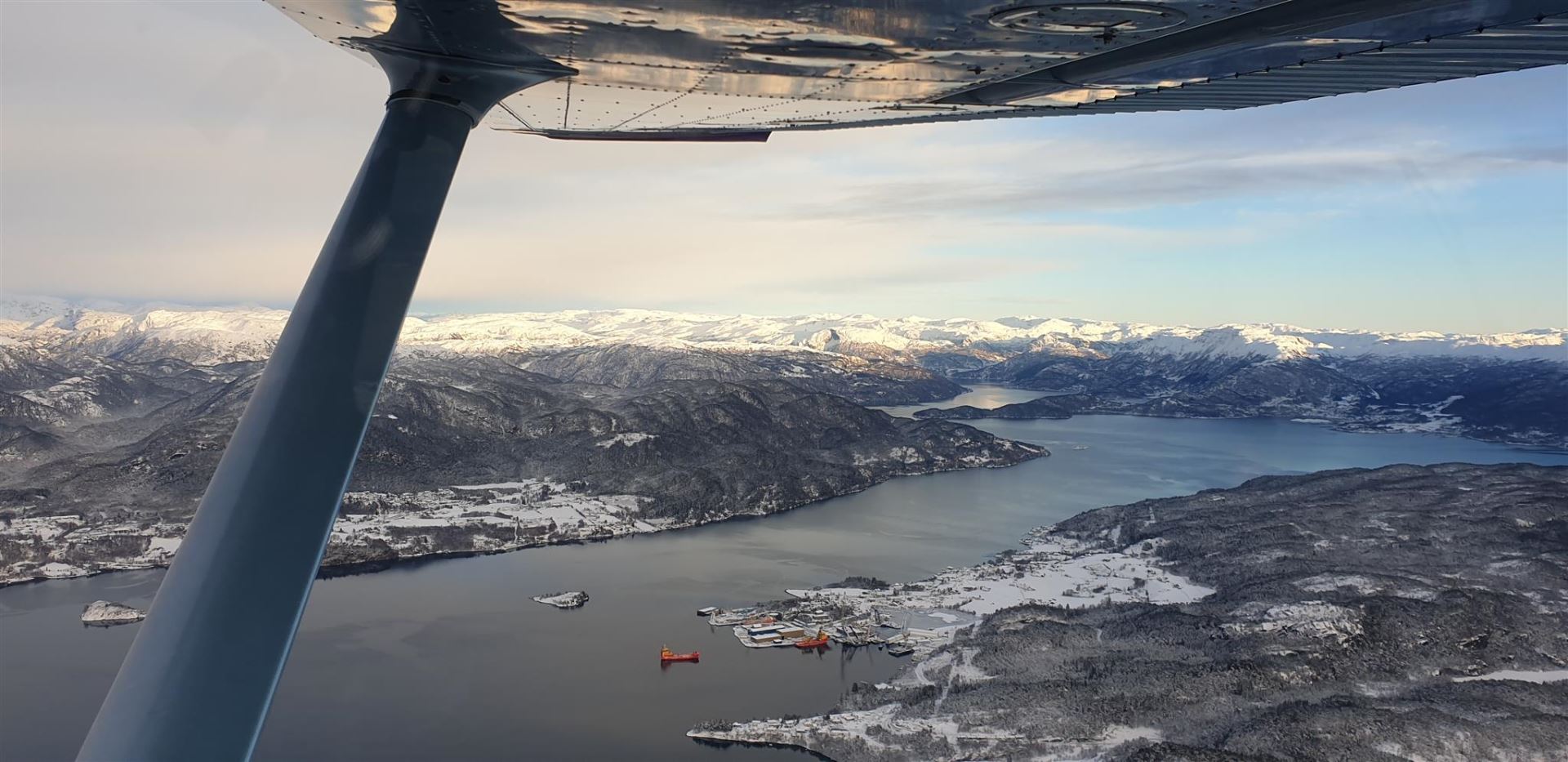 Over to Flesland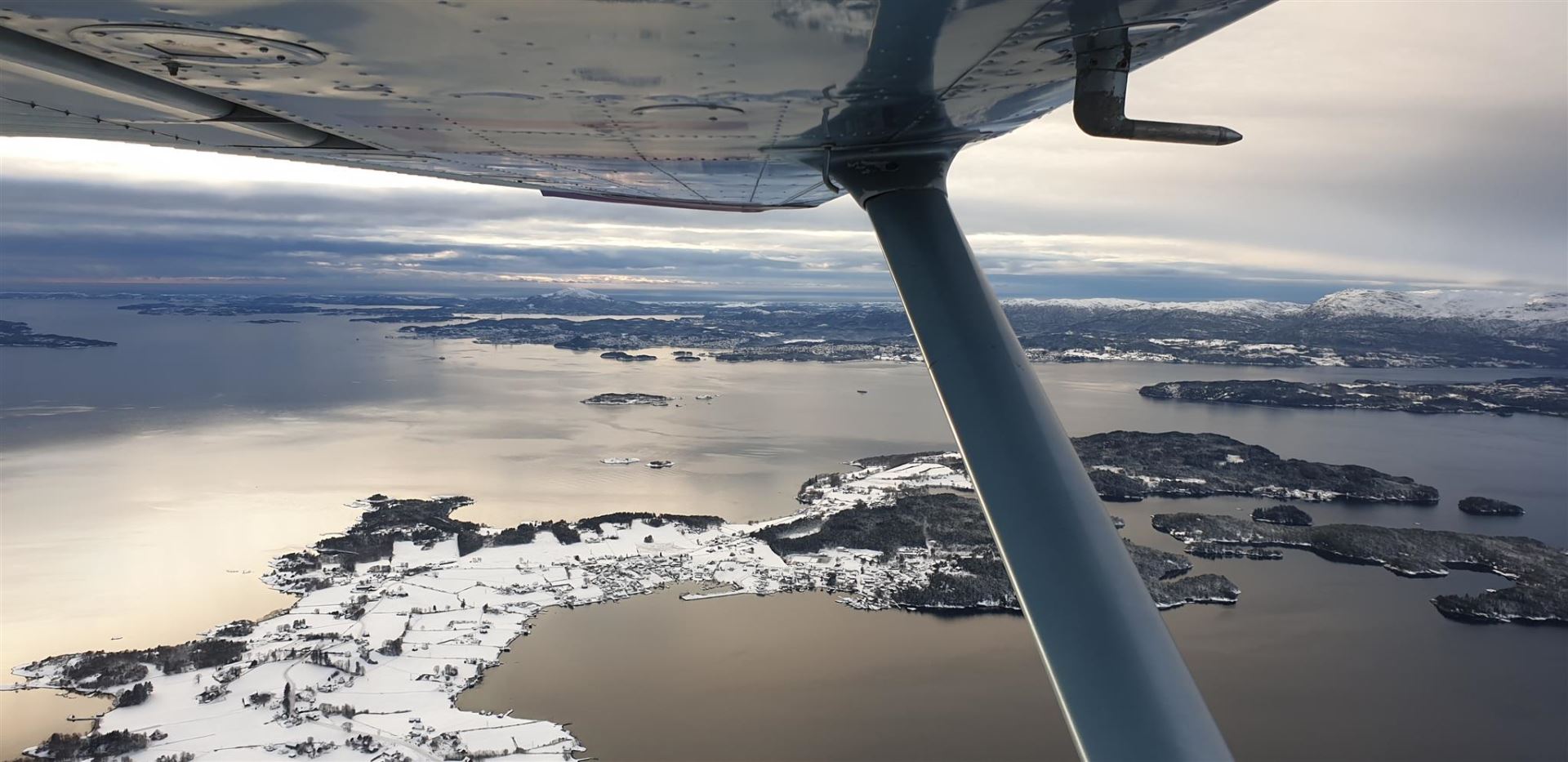 I changed frequency to Flesland, for the first time as a solo student, and started heading towards Husnes and Rosendal.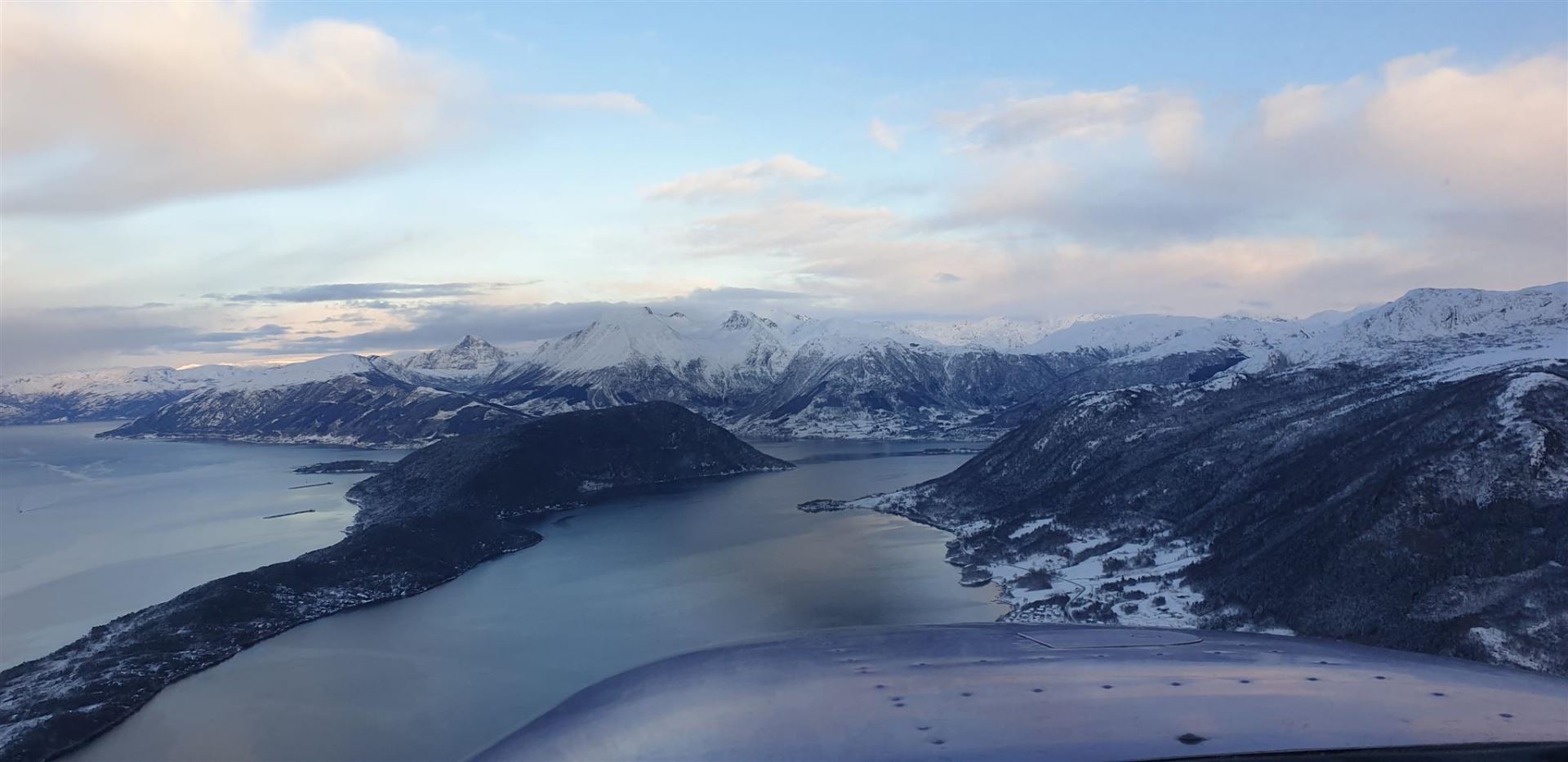 Rosendal was my turning point, where I turned to the coast and set course back towards Karmøy.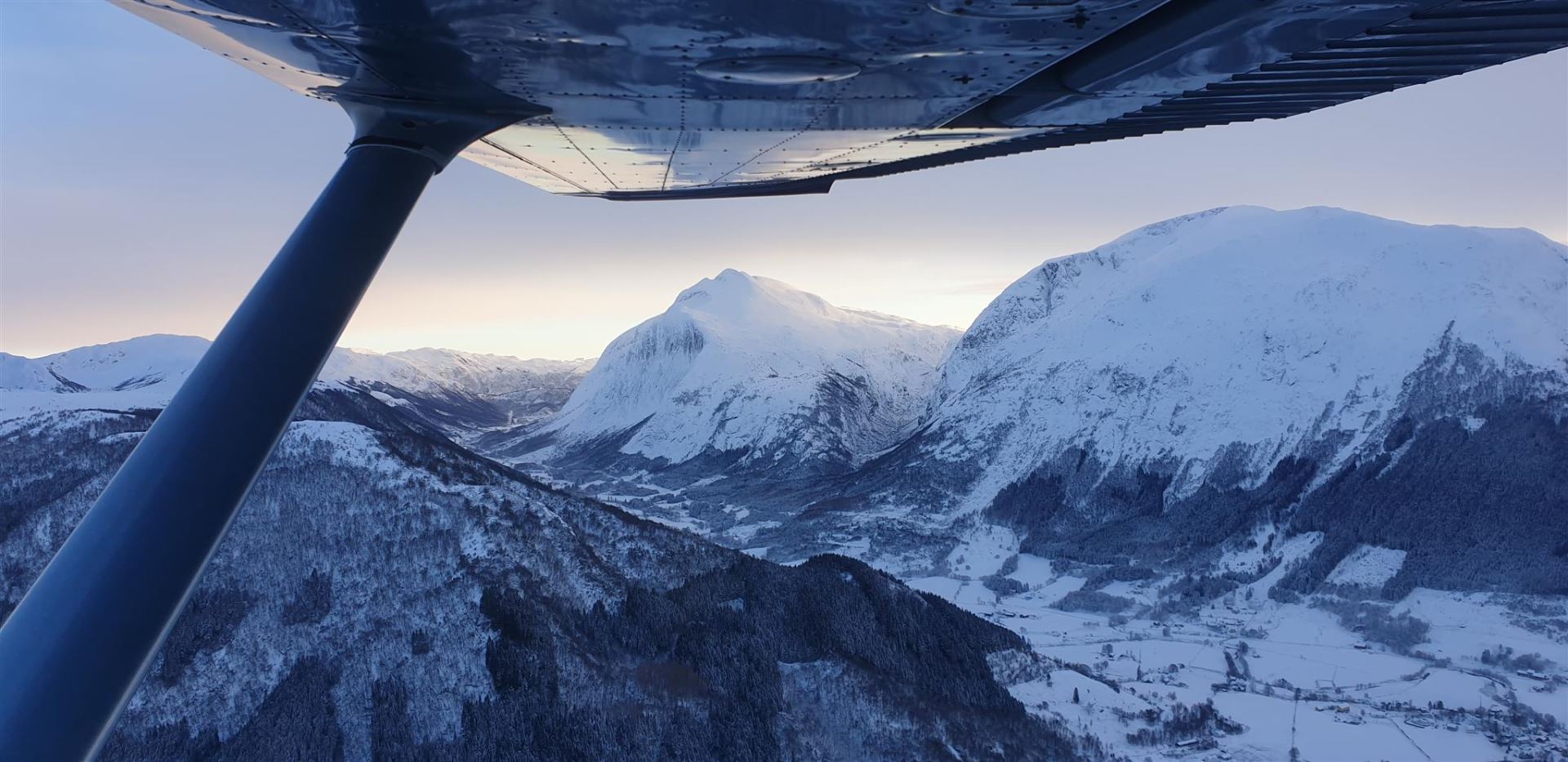 Transmitting blind above Sørstokken
The clouds forced me down into Sørstokken TIZ, where I had to do blind transmissions for the first time since the AFIS was closed. I heard no other traffic on the frequency, so I was probably all alone in the airspace.
When leaving the Sørstokken traffic information zone I switched back to Sola Approach for the last few miles down to Haugesund.
Safely back on the ground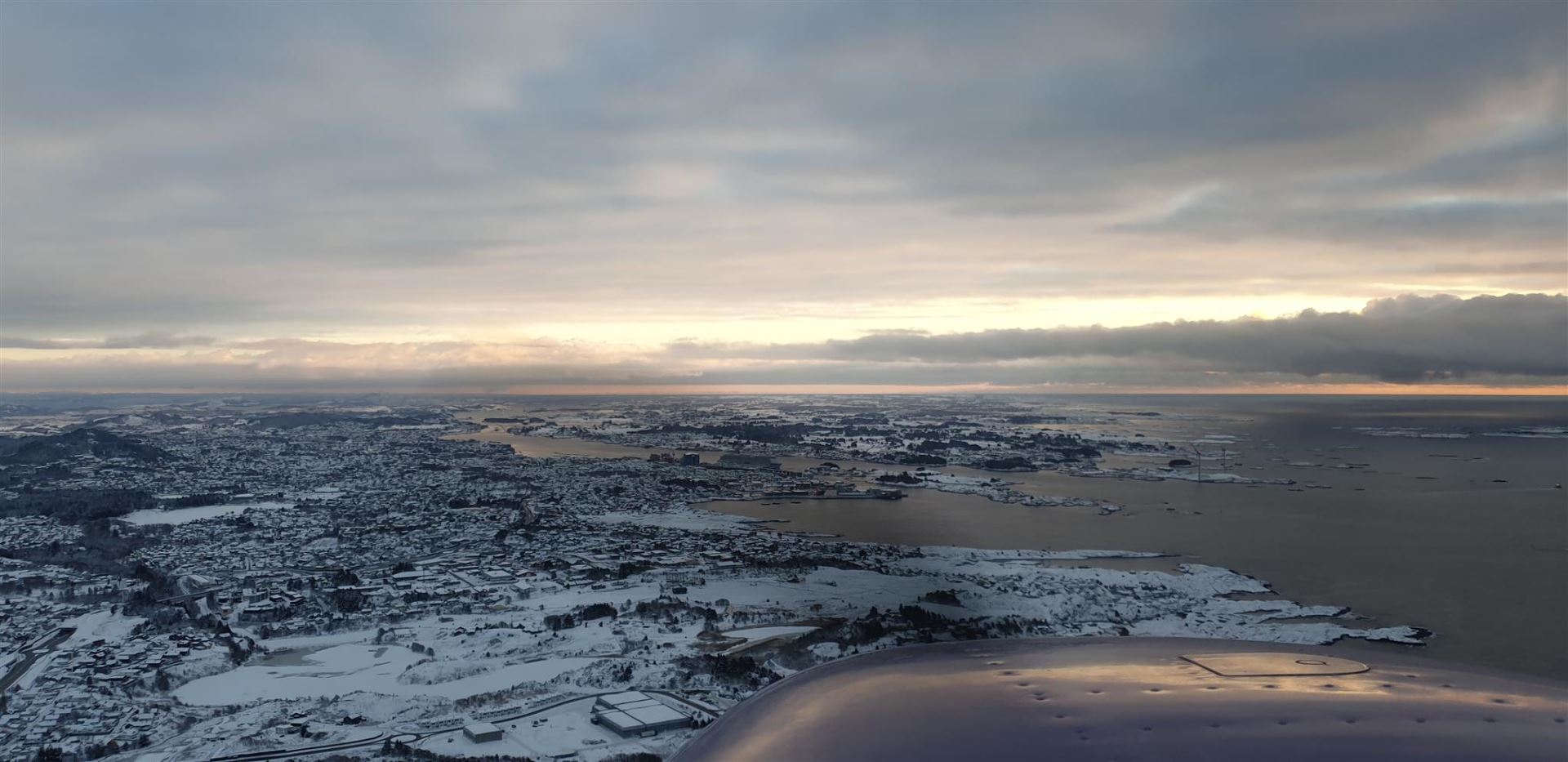 When approaching Haugesund I was sent over to Karmøy Tower, and was cleared to final for runway 13.
Not long after I was back on the ground, and just like that, my first solo navigation/cross country flight was finished!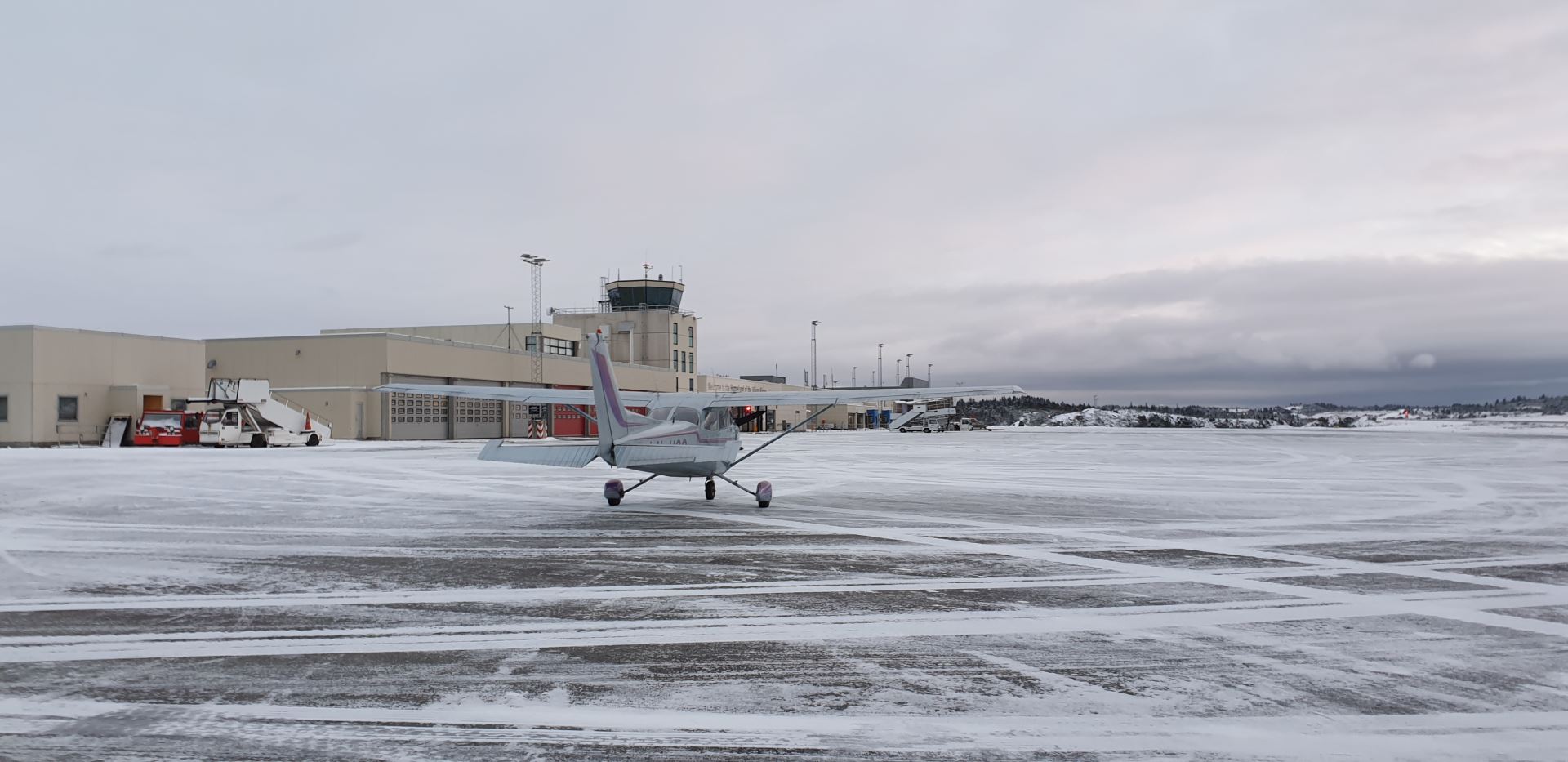 Gallery
Flightbook log(s):