PPL training - Second solo
| 2 minutes read,
311 words
Karmøy Tower, Student Pilot, Lima November Hotel Oscar Golf
Saying those words are still very strange and a bit unreal. And it will probably take another solo lesson before I fully realize that I am actually the pilot in command. Nevertheless, this was my second solo, and the first time solo at Karmøy - my home airport.
The plan was to spend an hour in the pattern, doing as many landings are possible.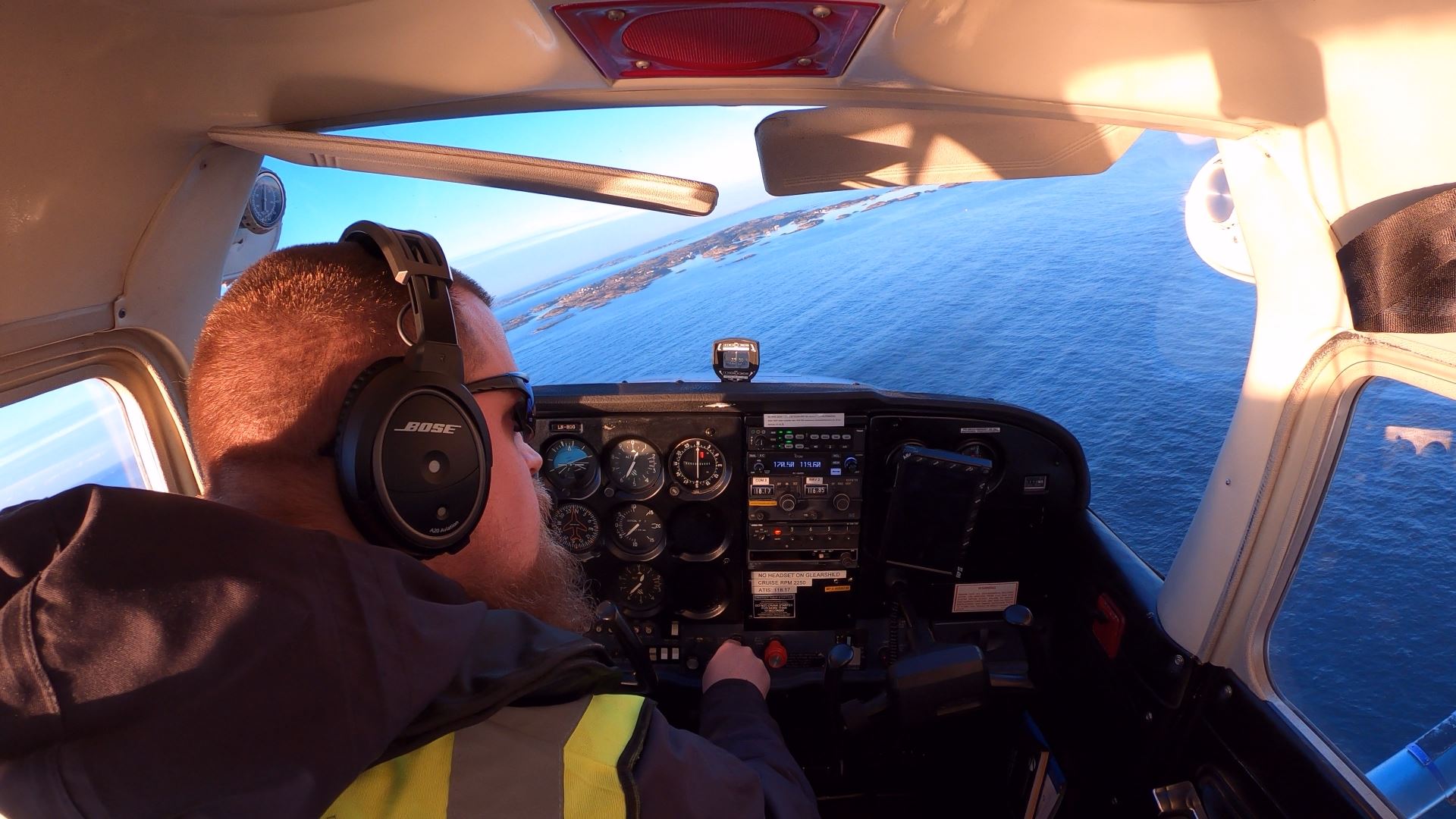 Being alone in the airplane, in relatively cold weather, meant that the airplane performed a bit different from what I was used to.
And that's what I'm blaming the not so good landings on…
But once I got warmed up, things started to get much better. And I had a mix of bad landings and some much better landings. But none of them were unsafe.
I still have a tendency to land to the left of the centerline, but several of the 14 landings I managed to do this lesson was close to or on the centerline. So I'm improving!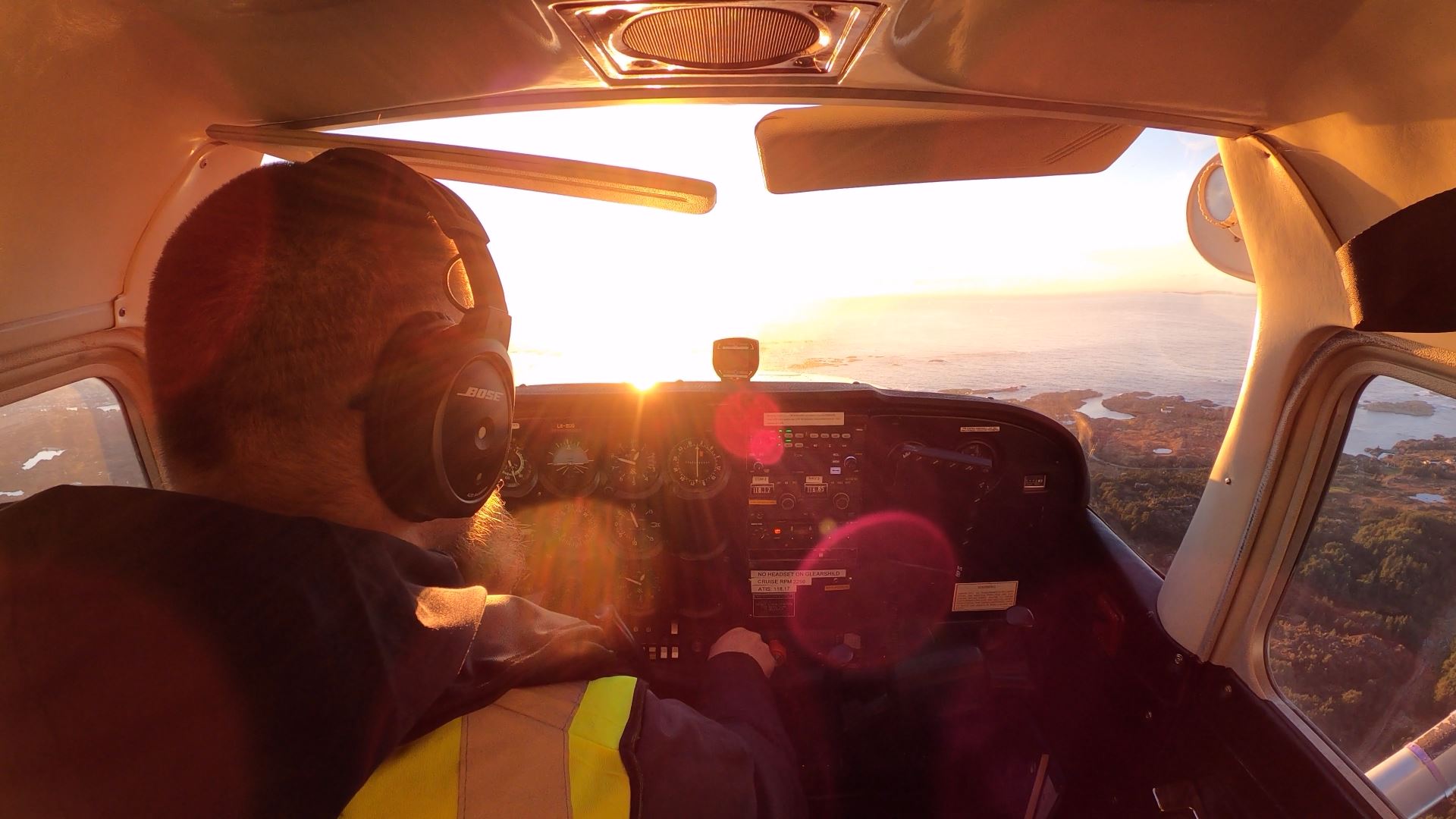 The weather was beautiful, and I got to enjoy the sunset from the left seat again. That has to be my favorite part of flying during this time of the year.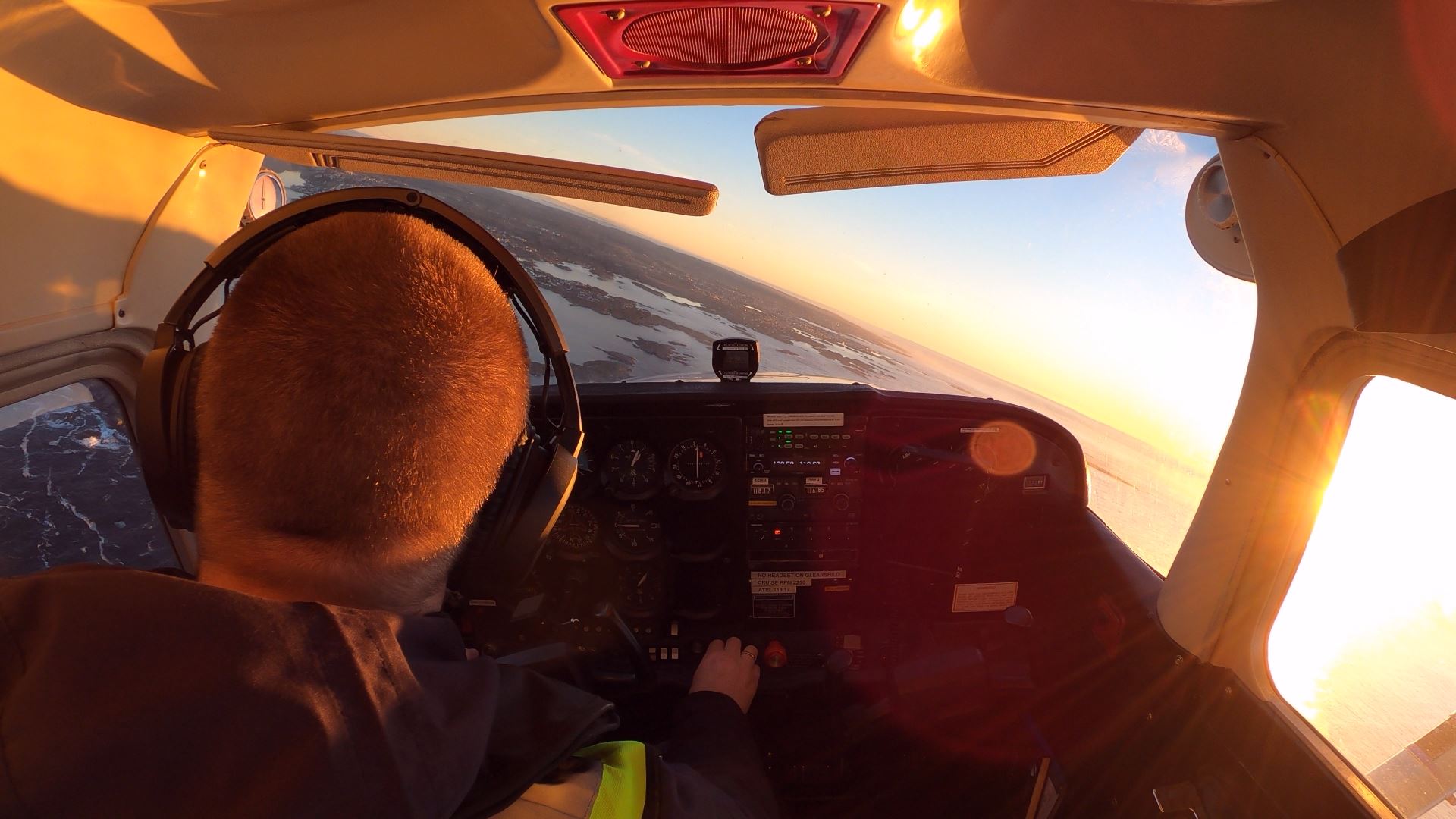 The opening hours on the airport are very limited, and the few hours that we have are when the airport has scheduled traffic. To make it as cost effective as possible, most traffic is scheduled around the same time. This meant I also got to do some training on holding. And even more important, this gave me very valuable experience with traffic, situational awareness, and (avoiding) wake turbulence.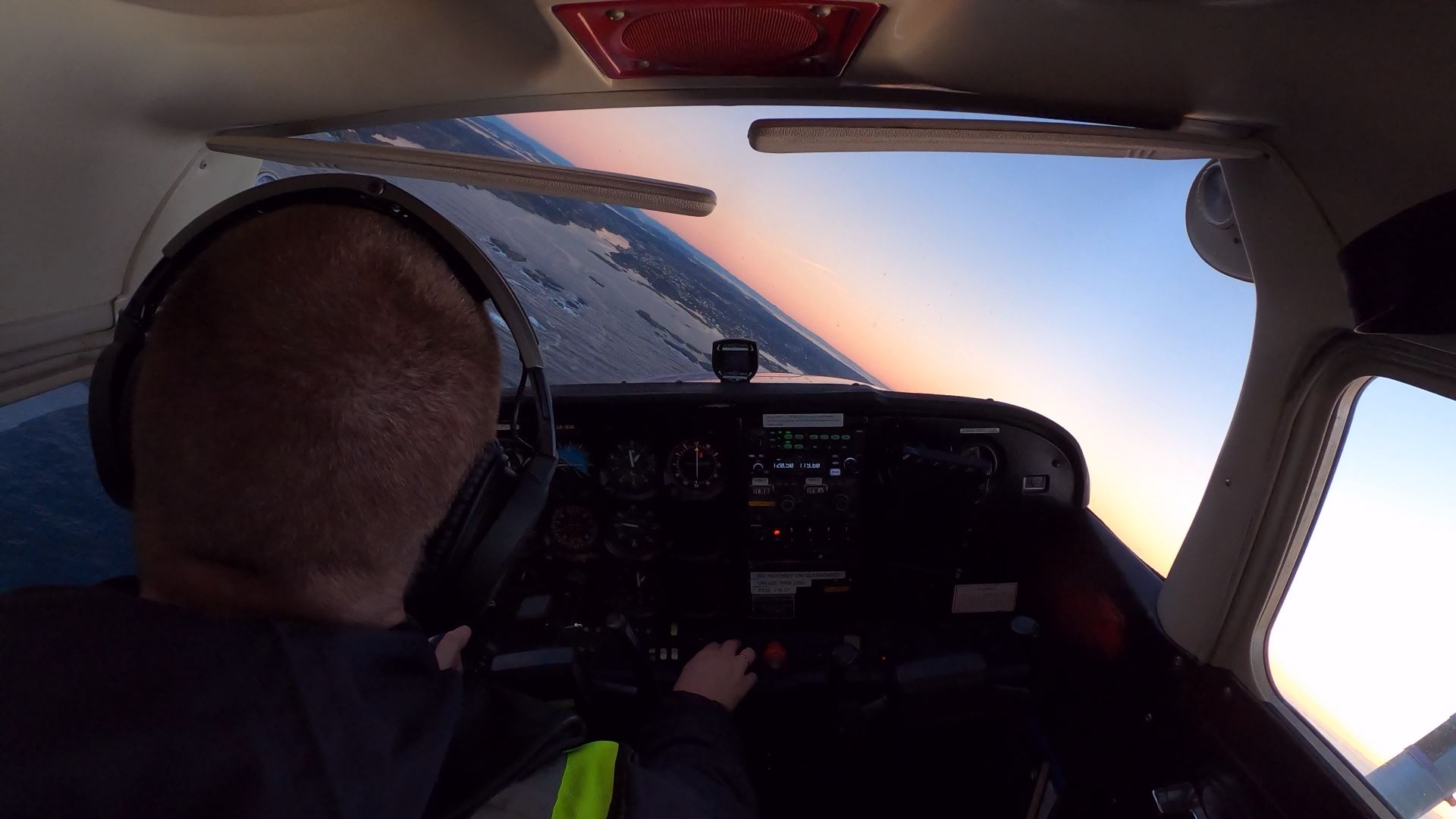 I experimented a bit with various flap settings, but didn't do any flapless landings this time.
Except for a early base turn on the first pattern, I'm pleased with how I managed to keep the pattern relatively rectangular.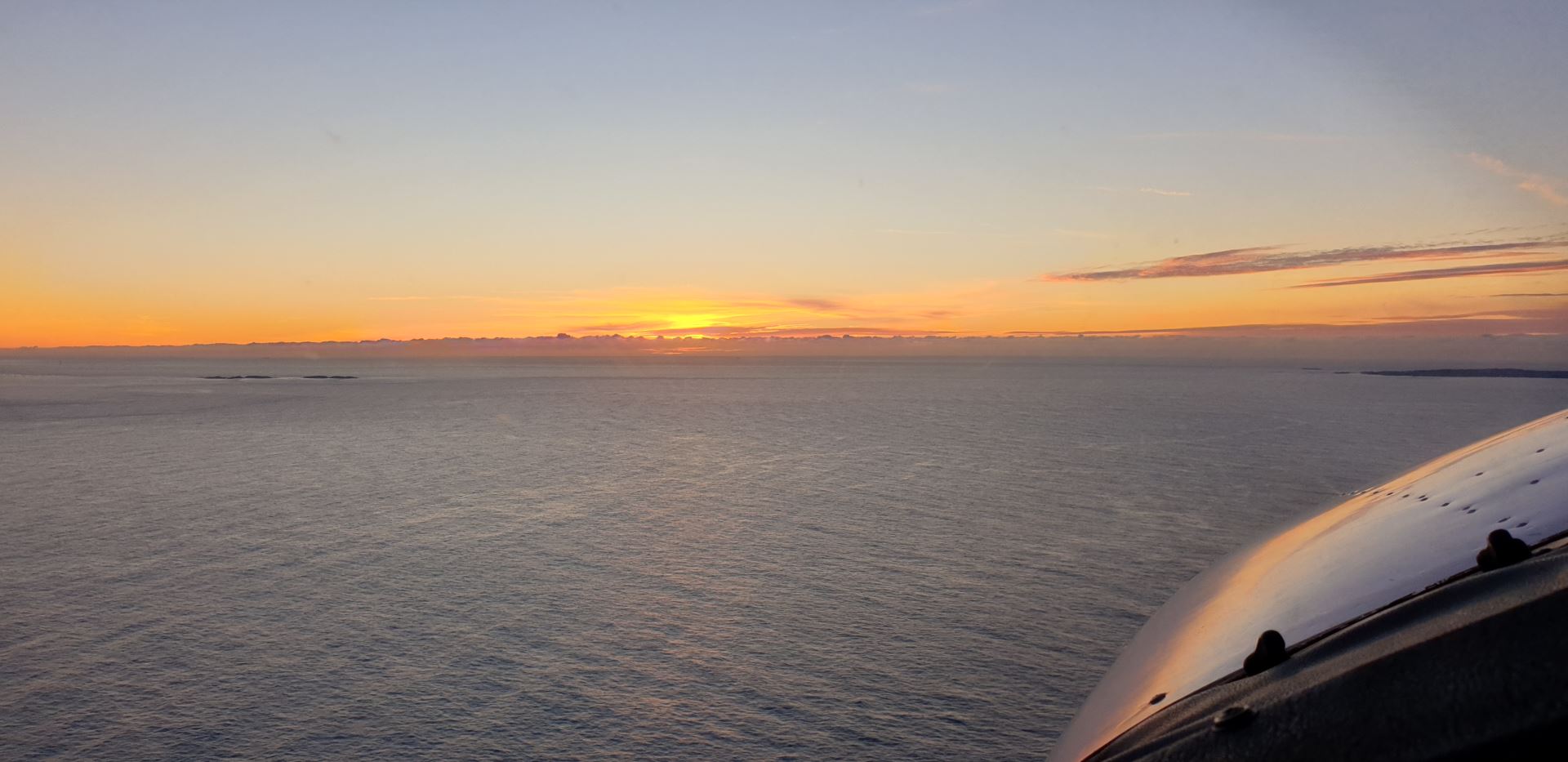 Gallery
Flightbook log(s):