PPL training - Emergency procedures and Instrument 1 (second part)
| 2 minutes read,
298 words
Since we only did half of the Instrument 1 lesson on the way back from Sola, we decided to combine the remainder with the first part of the next lesson (since the last part was solo pattern work).
The weather wasn't the best this day either, but luckily it was good enough to fly.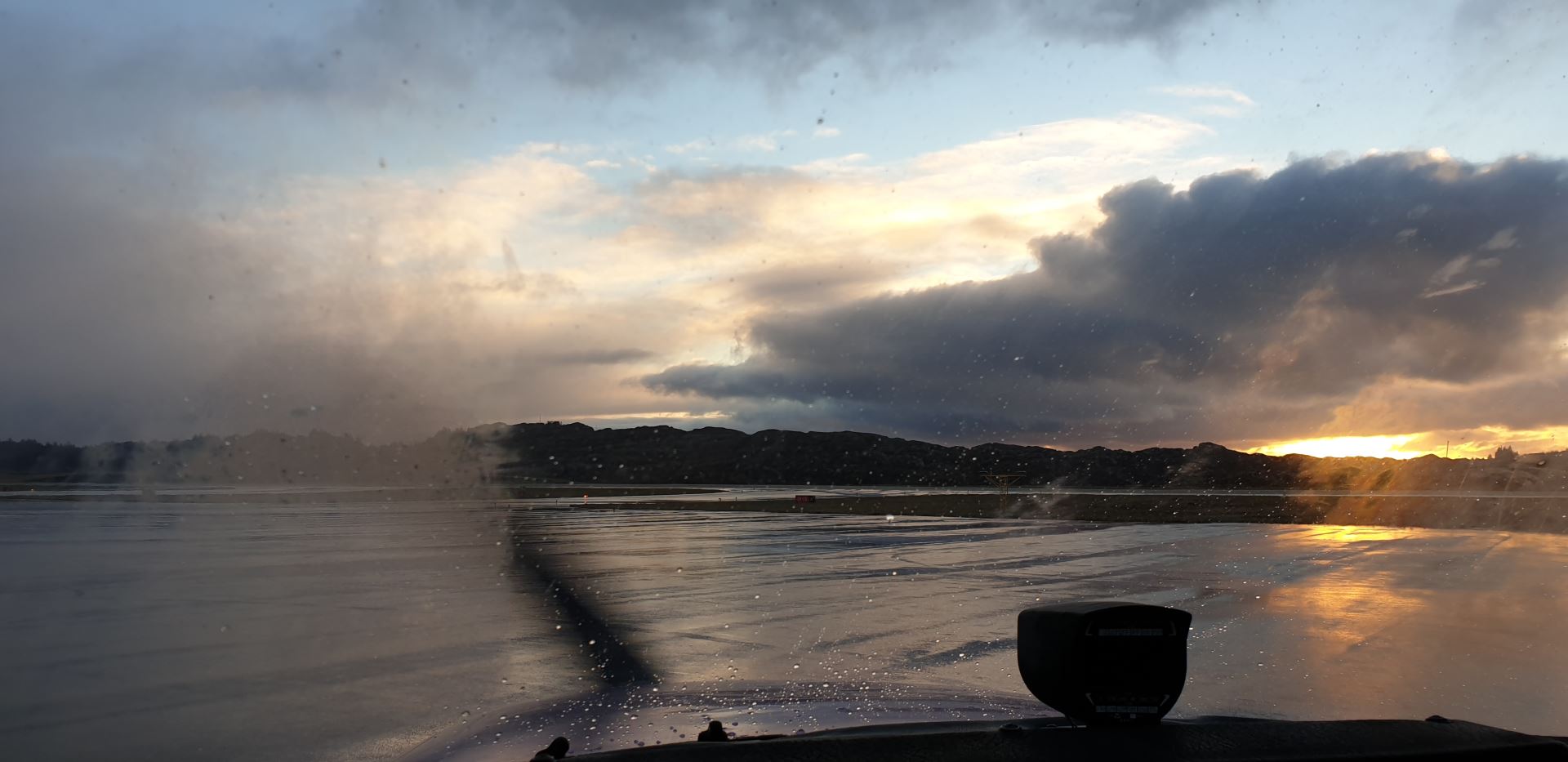 We started with the instrument part, which was more of what we had done already. And rate 1 turns, which means that a turn to the opposite heading (typically to get out of bad weather) should take 1 minute.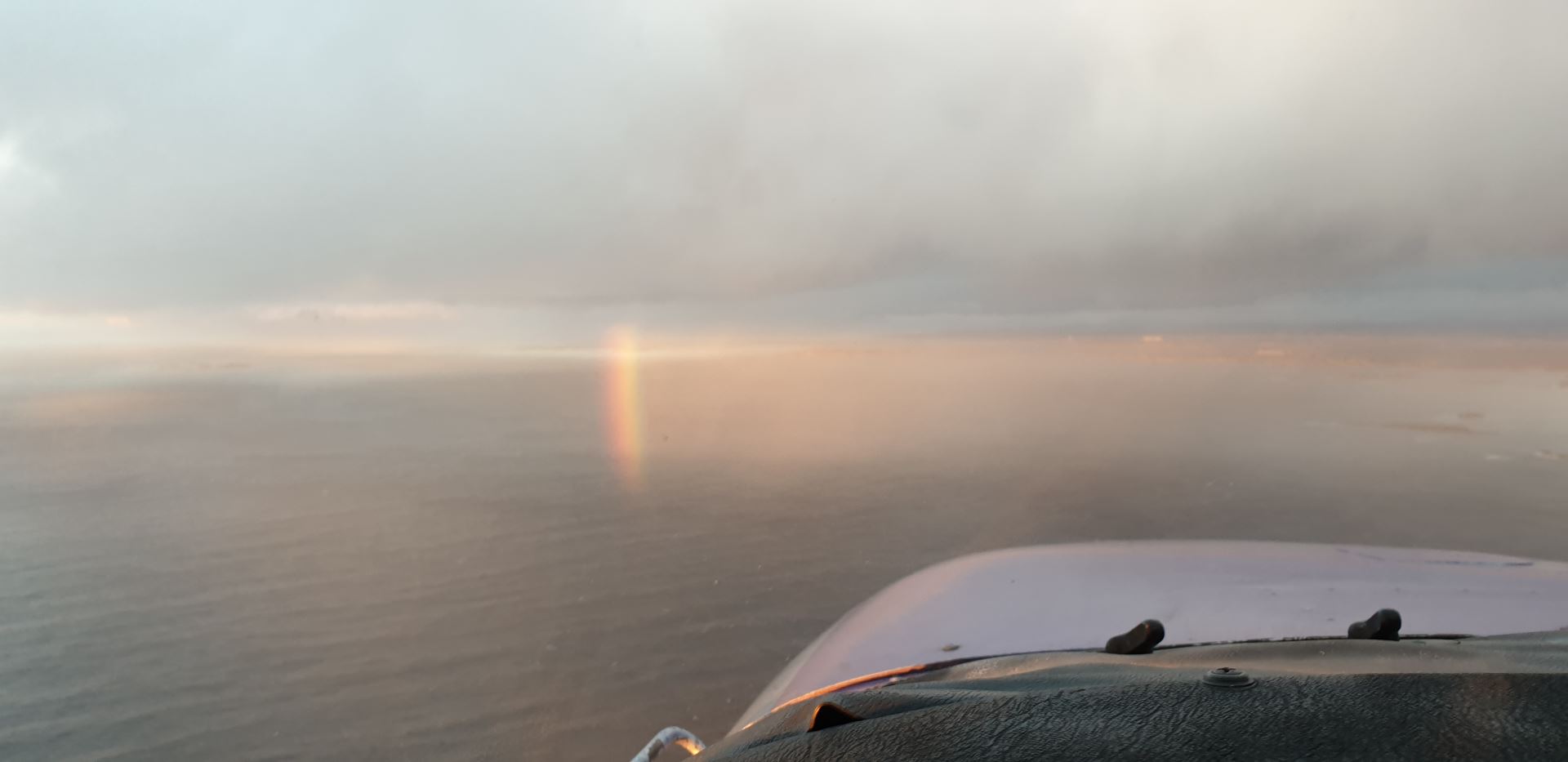 I also got to experience a rainbow from the air for the first time (I was allowed to remove the foggles for this), which is a completely different experience from on the ground! The rainbow didn't end, and was a full circle around the airplane when we flew through it. It was impossible to capture this on the photo I took, so you just have to try it yourself!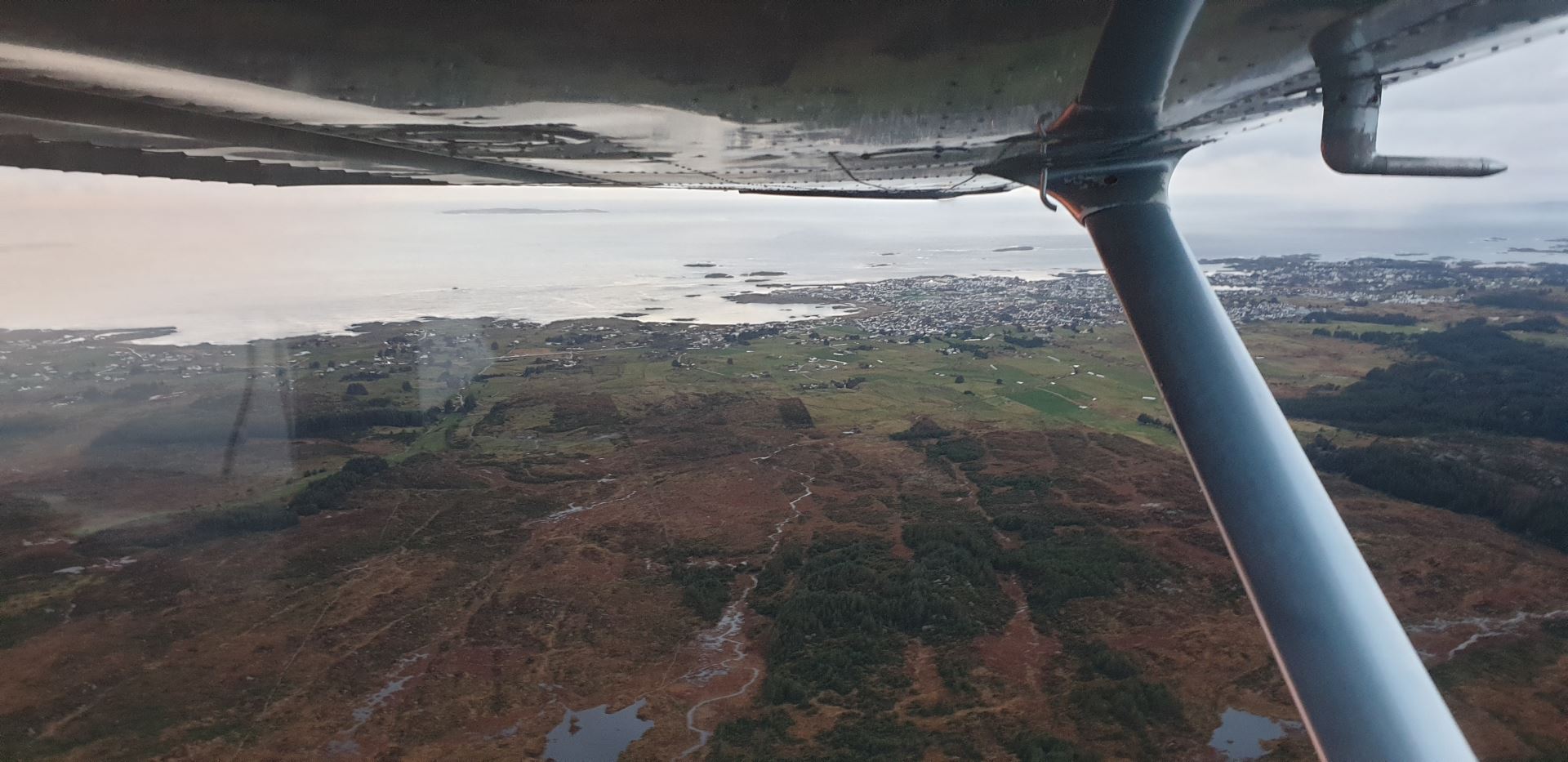 After finishing the instrument part, we continued with more emergency procedures. Mainly emergency landings and precautionary landings.
A precautionary landing is when you chose to land outside of the airport even though the airplane might still work exactly like it should. This can be due to weather, mechanical issues, or other factors that doesn't necessarily lead to an immediate emergency. As always, we aborted at a safe altitude, and climbed back up.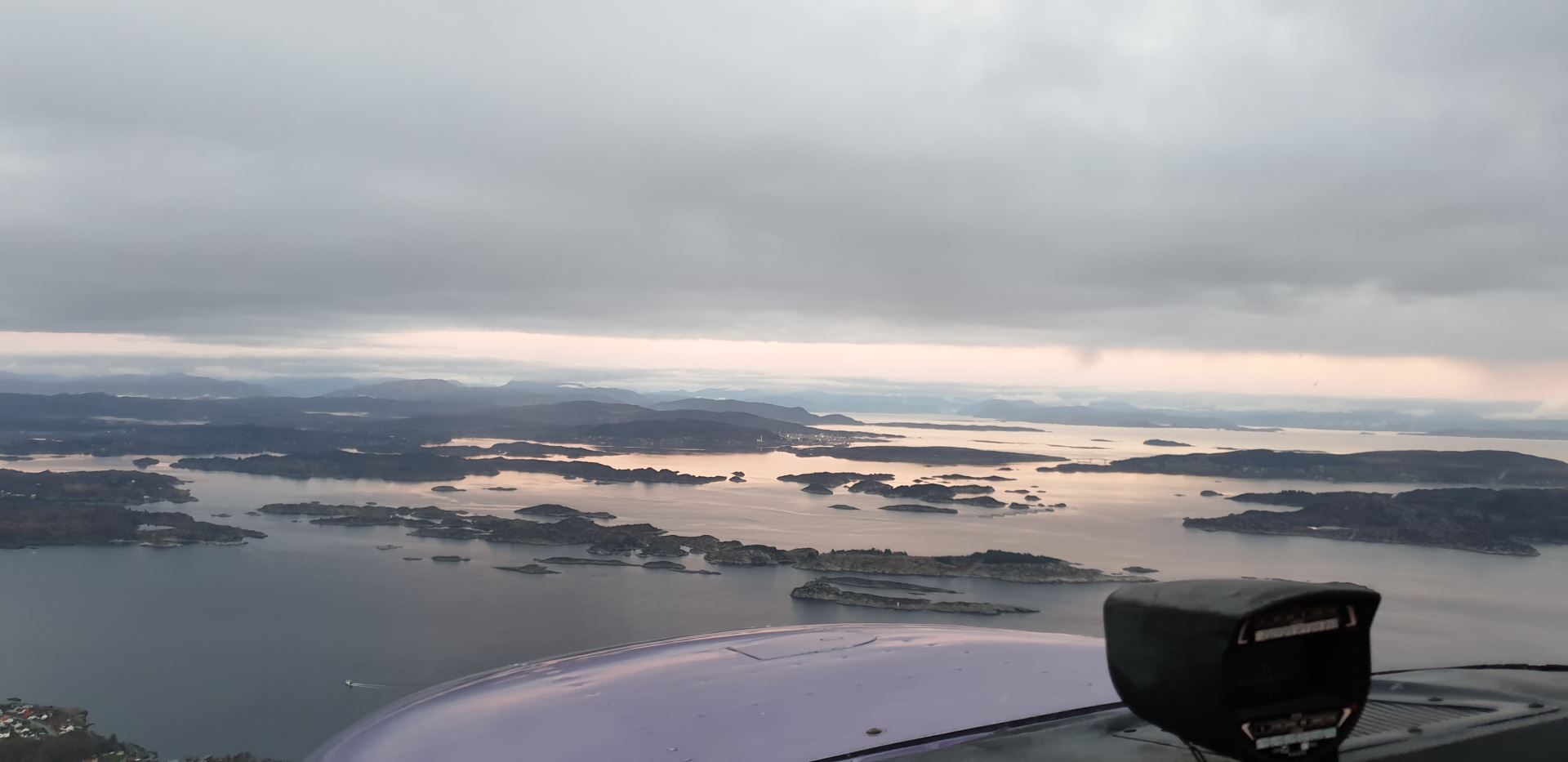 The final part of the lesson was more pattern work, which I got to do in the sunset - which I really enjoy.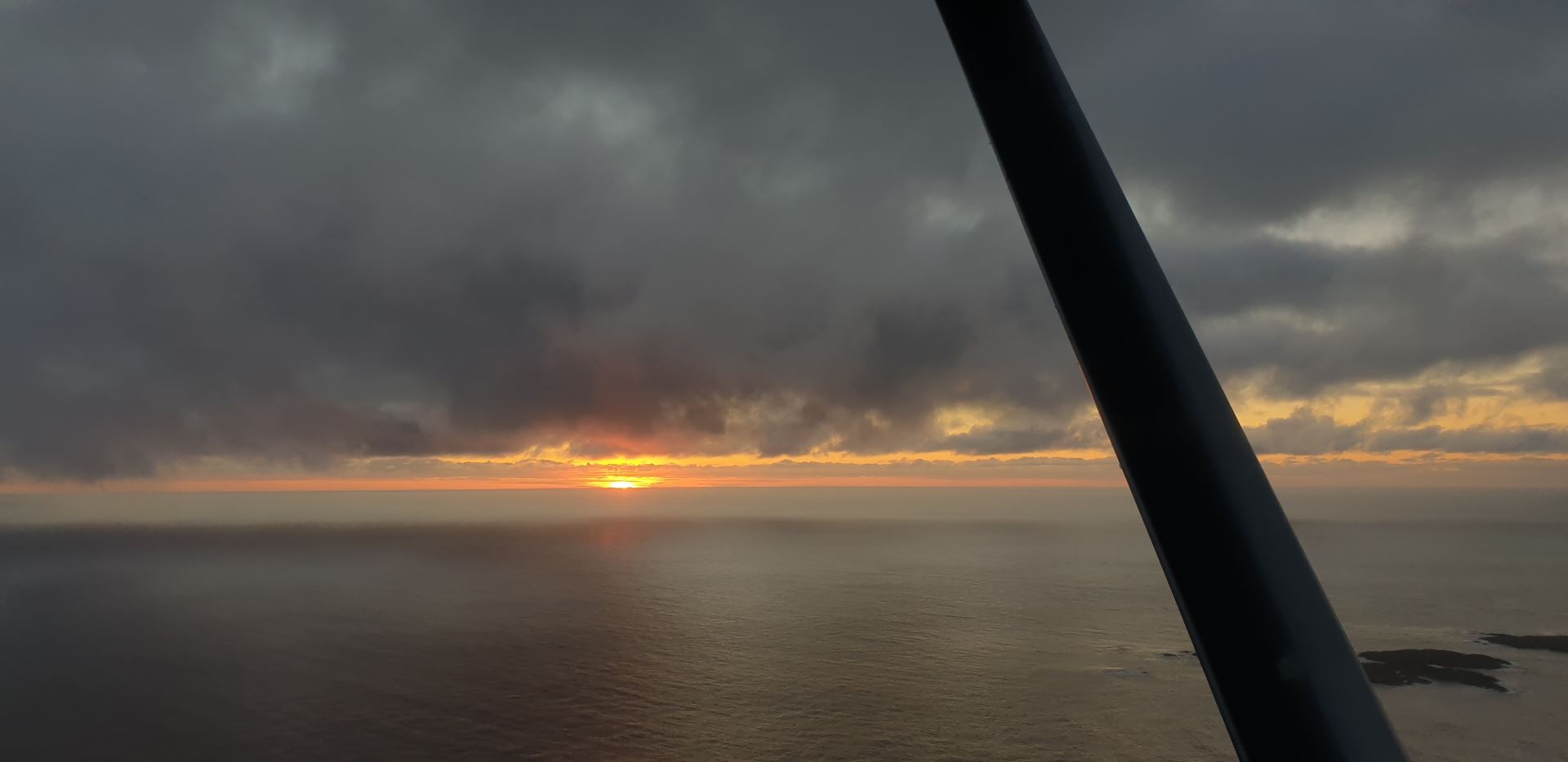 We did several landings, including what probably is my best landing so far!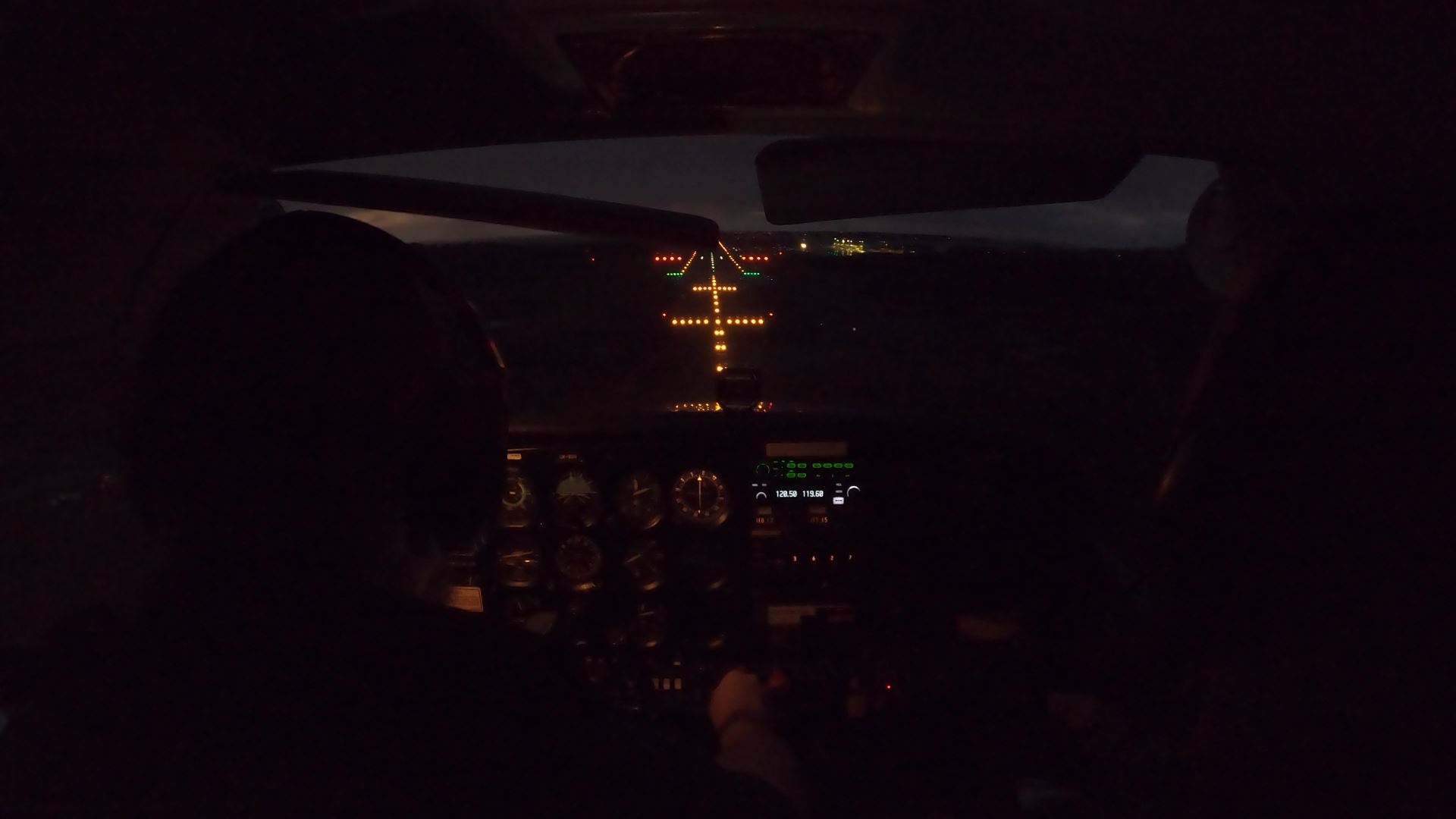 We landed shortly before the civil twilight, which marks the end of VFR Day in Norway, getting the maximum out of the limited opening hours and daylight.
Gallery
Flightbook log(s):