My Discovery Flight
| 3 minutes read,
428 words
A couple weeks before my discovery flight, I noticed something that made me stop when I scrolled through my Facebook wall. The local airport, which I of course follow, shared a posts from the local flying club, which I amazingly enough had never heard of.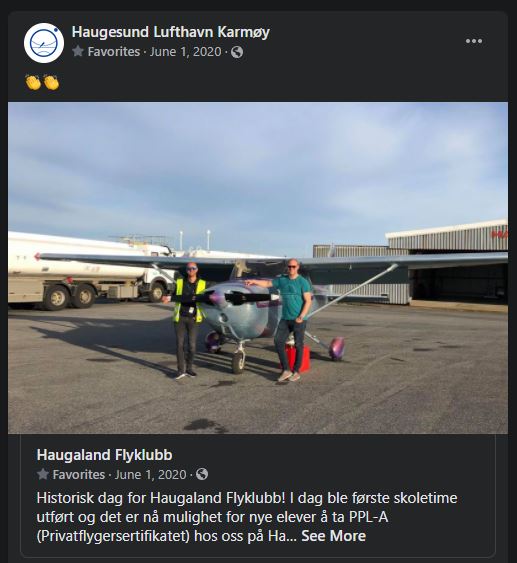 Can I really do this
I've dreamt about learning to fly for a very long time, and with the option to do it only 15 minutes from home, I didn't have any other choice - I had to give this a try! But first I needed a discovery flight, since I was a bit afraid that I might get severe motion sickness.
After a couple cancellations it was finally time for my discovery flight!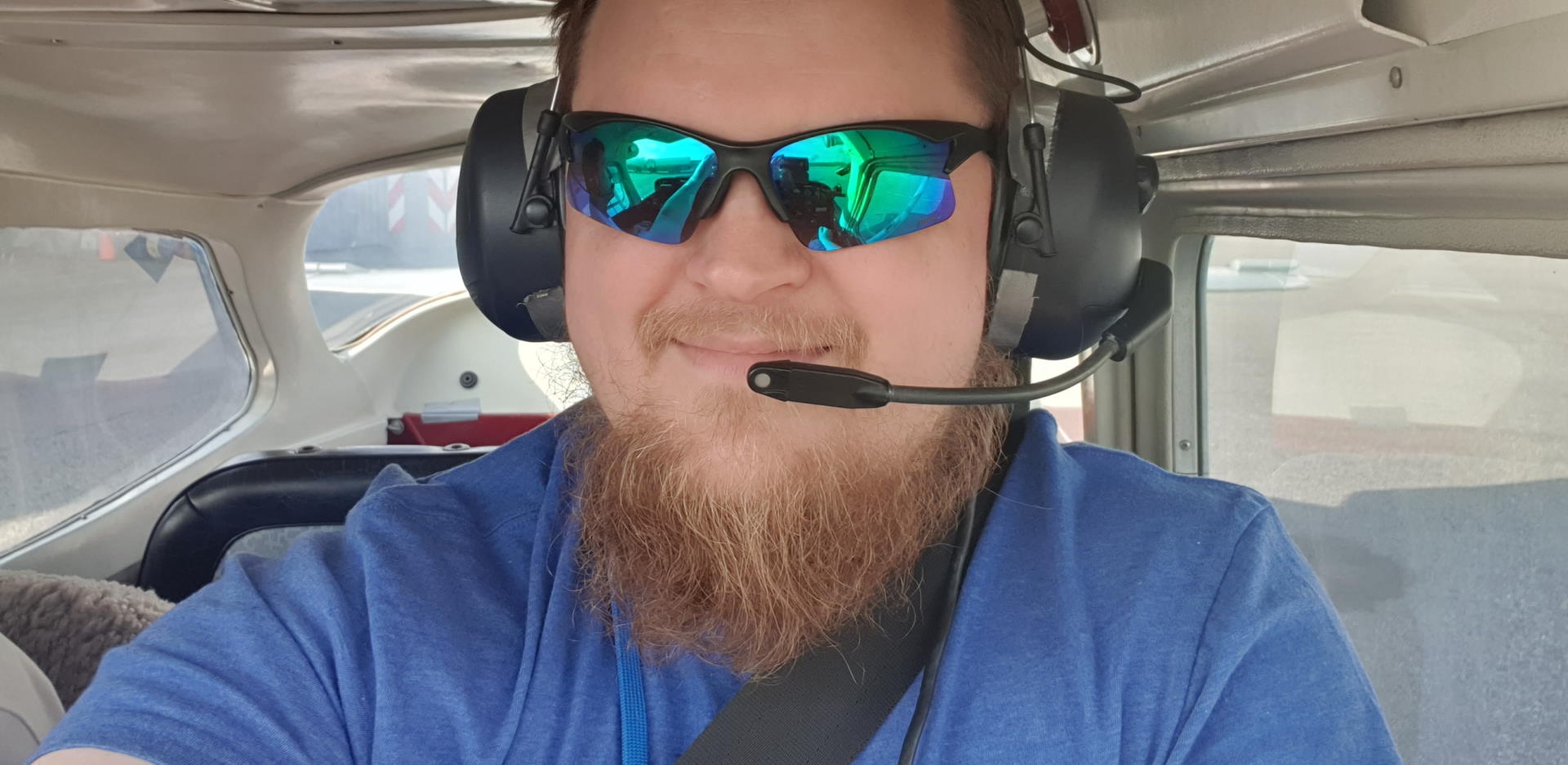 Just being on this side of the airport fence, without boarding a jet, was a new experience for me. We started with a quick briefing and the daily inspection of the airplane, a Cessna 172, LN-HOG. Shortly after, we were rolling onto the runway.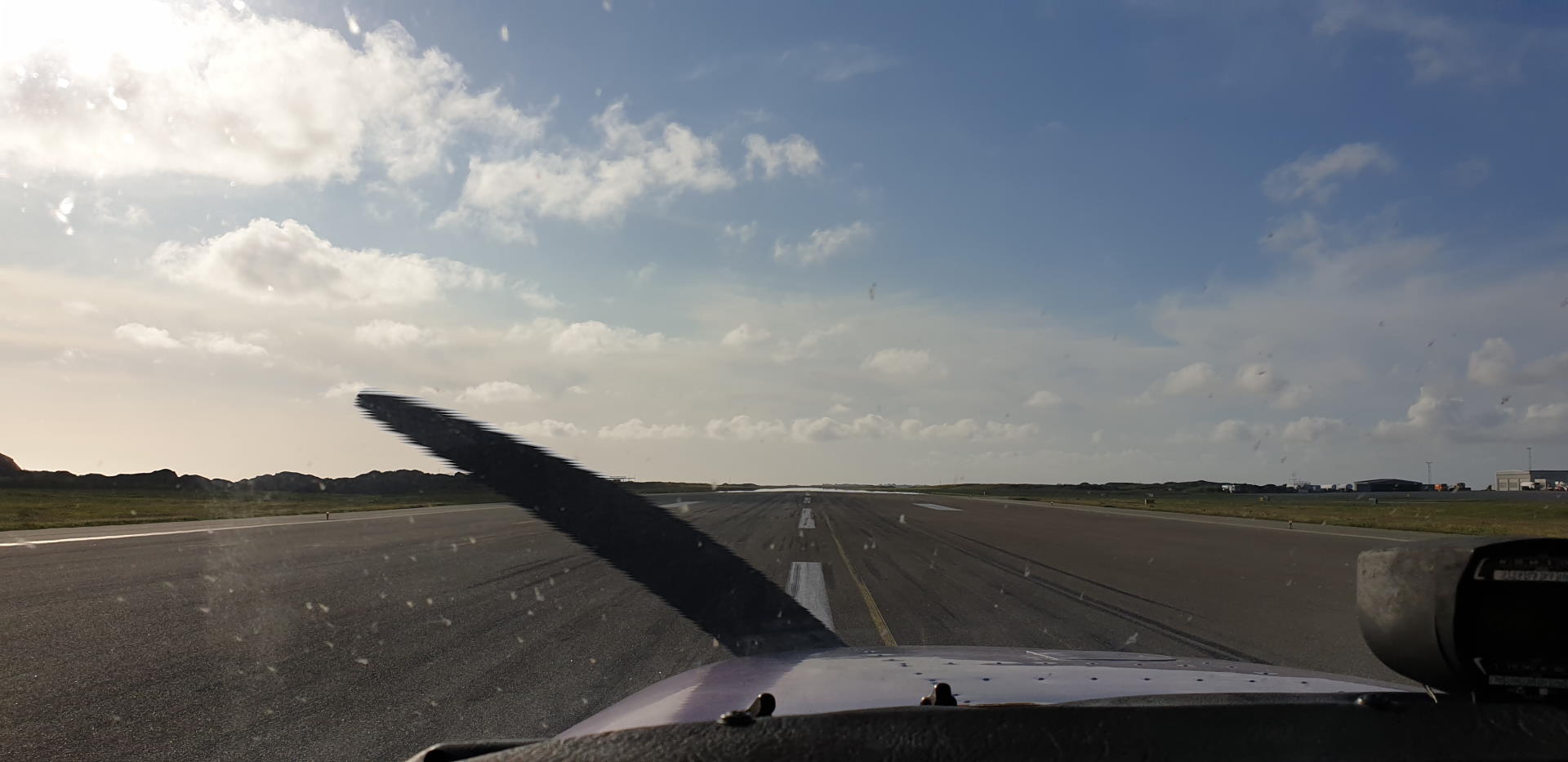 Taking off
I was a bit nervous, not because I'm afraid to fly, but because I didn't know what to expect. And climbing with the nose high meant I didn't see much, which was also very uncomfortable (that feeling luckily only lasted for 3-4 lessons).
I got to see both Utsira and Haugesund from above, but this wasn't just a sightseeing trip, I also got to control the airplane. Only a few basic maneuvers, straight and level flight and some simple turns. Even though it was a bit stressful at first, it didn't take more than a split second to realize that this is something I wanted to continue doing!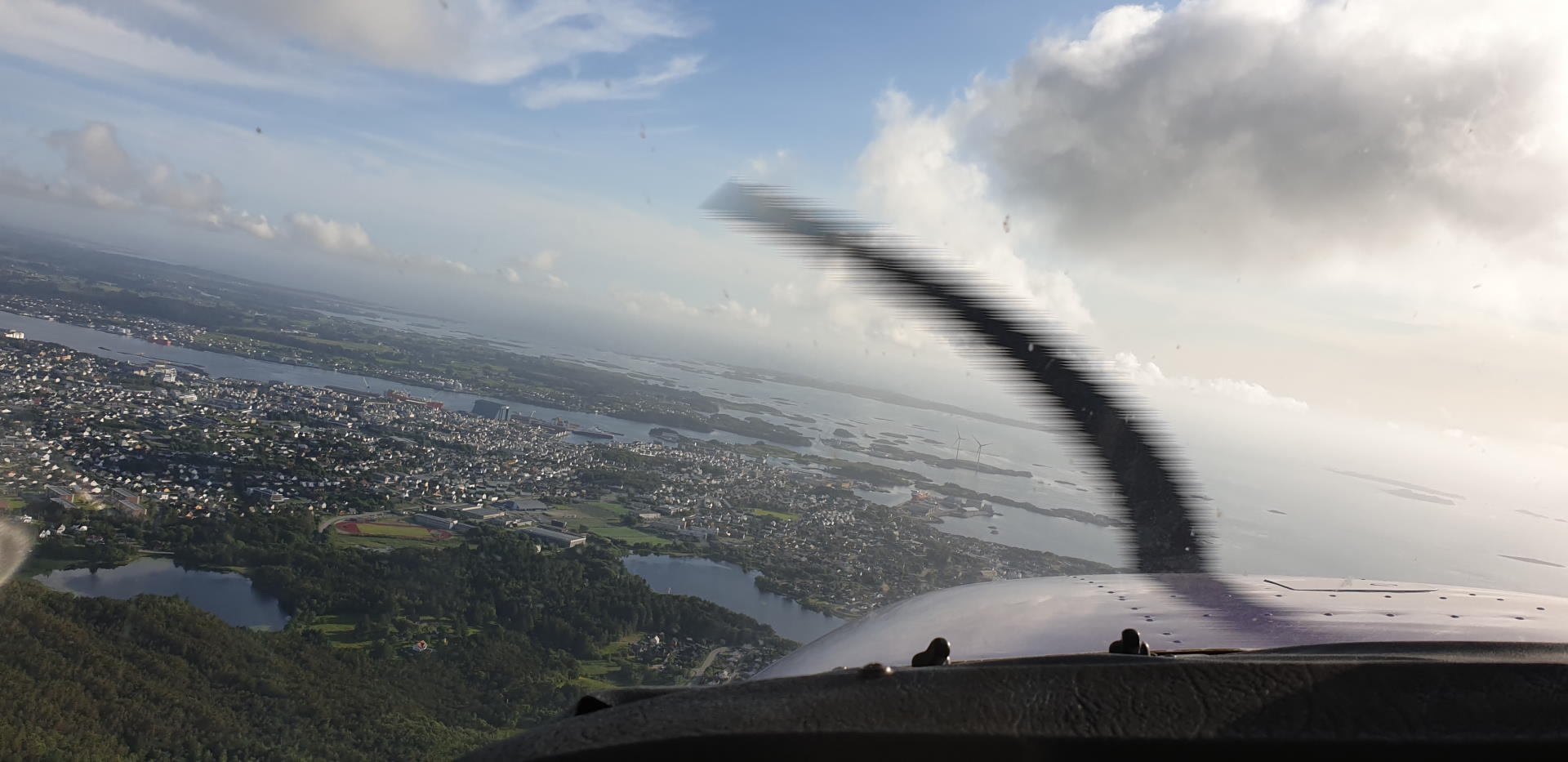 The best part of it all, I didn't get motion sickness! I had some ginger candy I chewed on, which may or may not have helped.
Some procedures before landing
After I had done some flying myself, the instructor demonstrated some emergency procedures, stalls, and steep turns. Stalls were probably the scariest of them.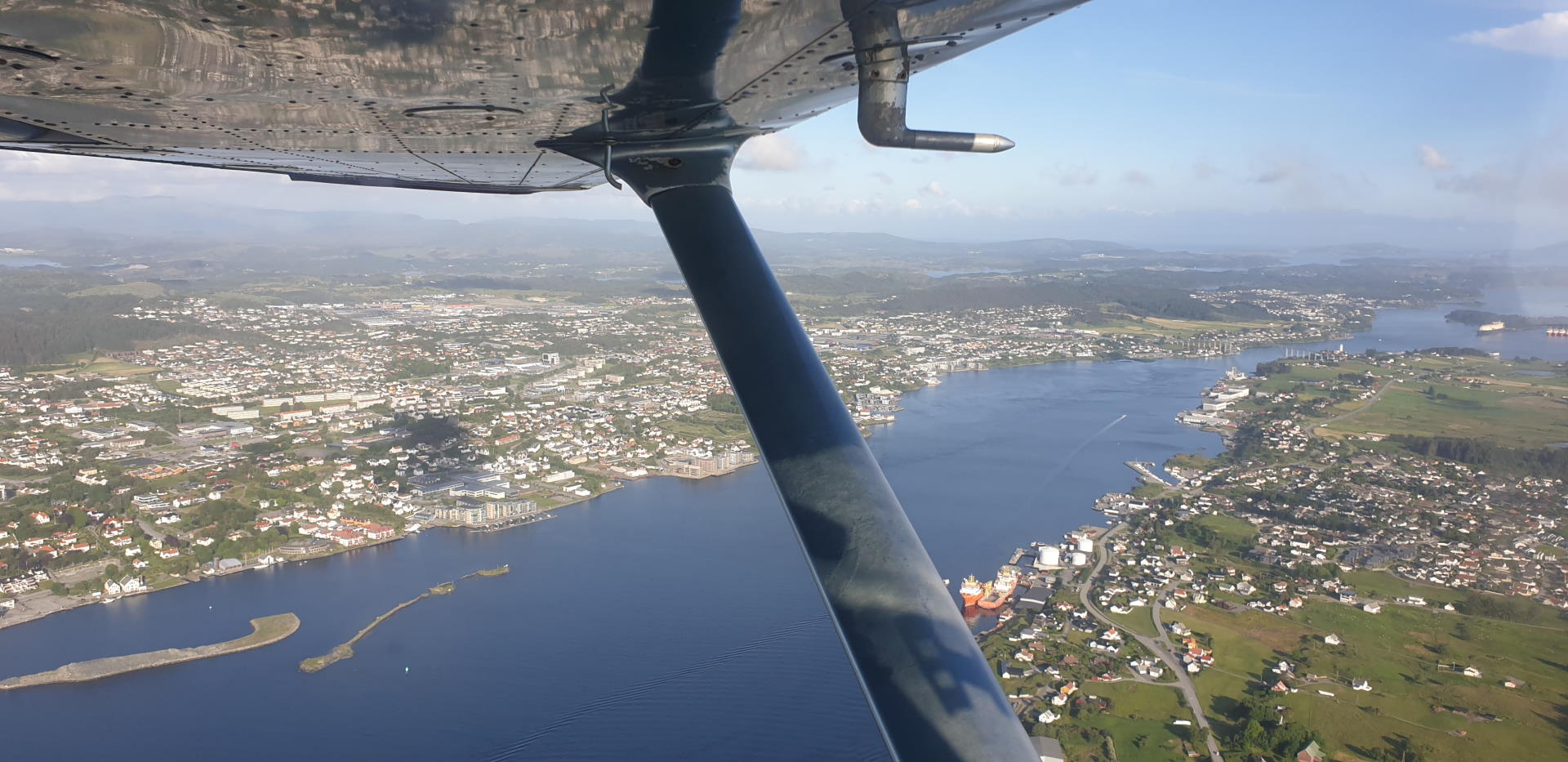 After about 45 minutes, we returned to the airport for a touch and go, and then a full stop landing.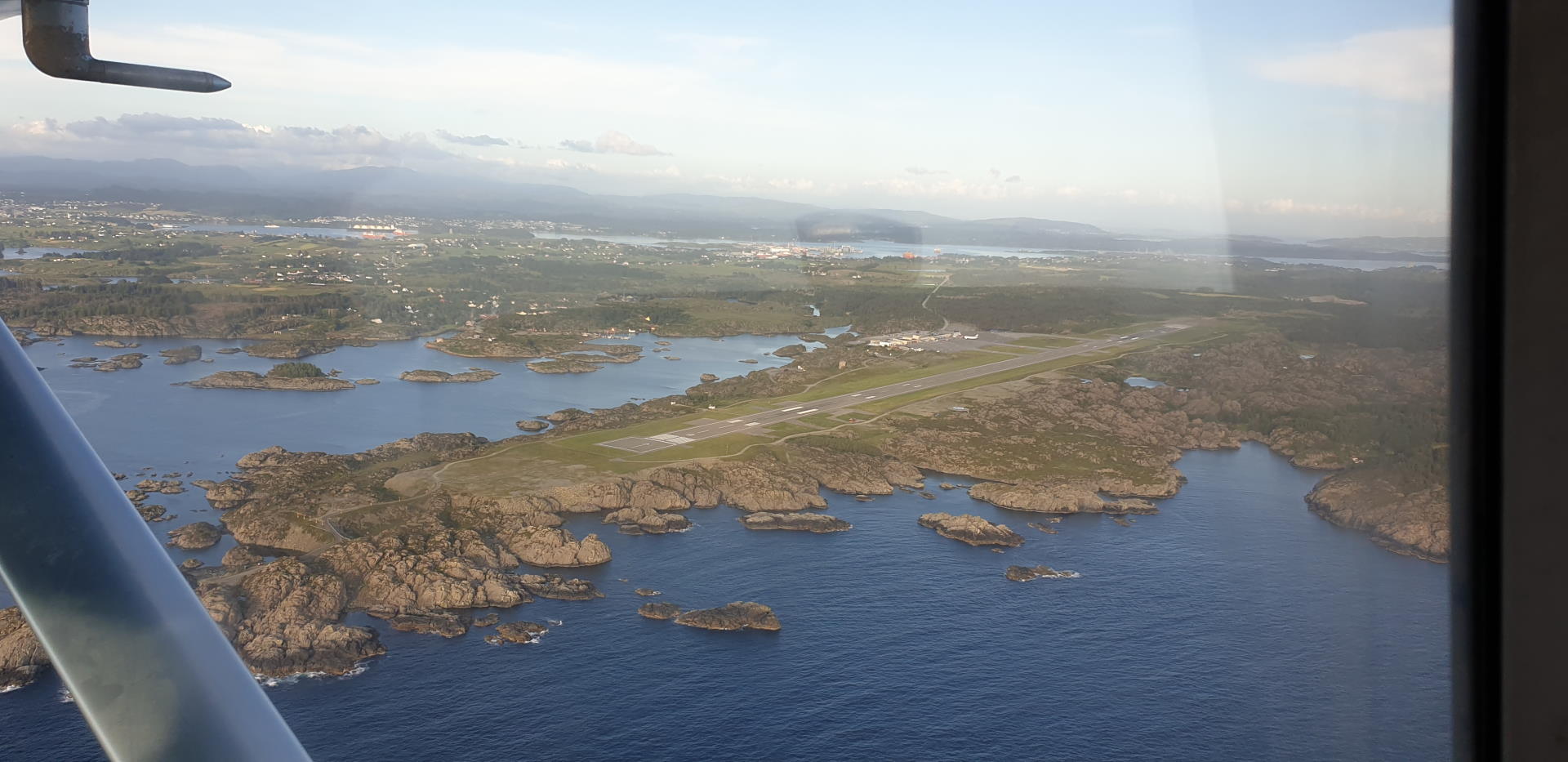 It was a bit windy, with a relatively large crosswind factor, so the instructor demonstrated the crosswind technique as well. We taxied back to the hangar, and did a quick debrief and talked a bit about what my next steps would be.
A couple days later, I booked both the theory course and the medical check…
Gallery