PPL training - Basic maneuvers
| 2 minutes read,
380 words
After my discovery flight I went ahead and ordered the PPL theory course from privatfly.no, and booked the class 2 medical check.
I decided to start on flight lessons in parallel with the theory, so almost exactly one month after the discovery flight, I had my first flight lesson.
And this time I got to do almost everything myself, starting with the daily inspection. The inspection is easy, the next step - taxing - was not! I've been driving cars for a very long time, so suddenly having to steer using my feet was really hard!
But I made it all the way to the runway, and got to take off as well - for the first time. It all went so fast, but simply knowing I did it was amazing! As with the discovery flight, climbing was still a bit uncomfortable.
I was also still a bit afraid that I would get motion sickness, so I chewed ginger candy to help prevent it.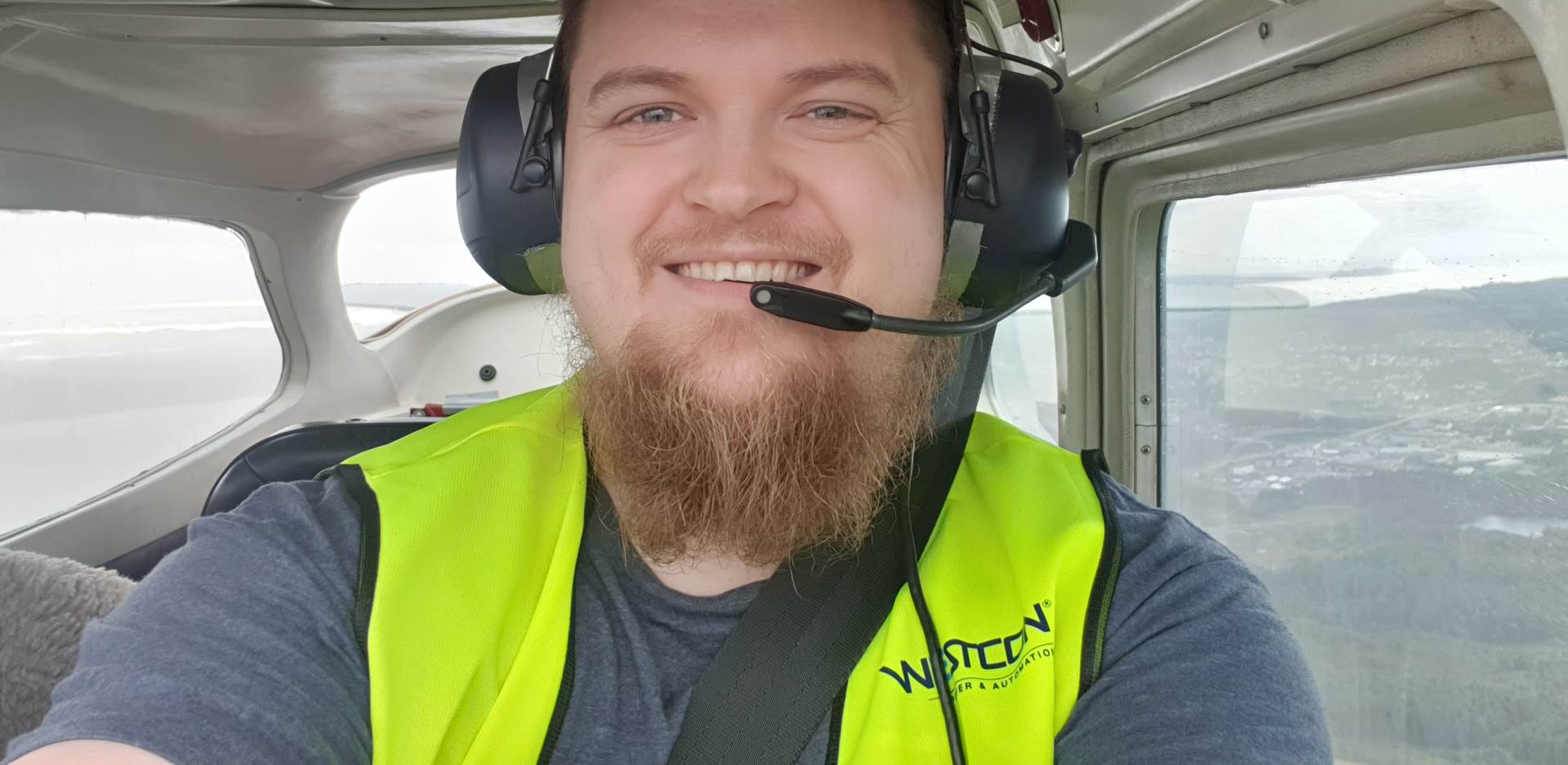 I got to try normal turns with 30° bank, but I had a tendency to over-bank a bit. I did most of the manuevers myself, but the instructor demonstrated some to make it easier for me to actually listen to what he tried to explain. I also got to try a stall, but actually getting it to stall was a lot harder than I had anticipated!
The weather was very nice when we left the airport, but that didn't last very long. But I still got to do a lot of basic maneuvers before we had to head back.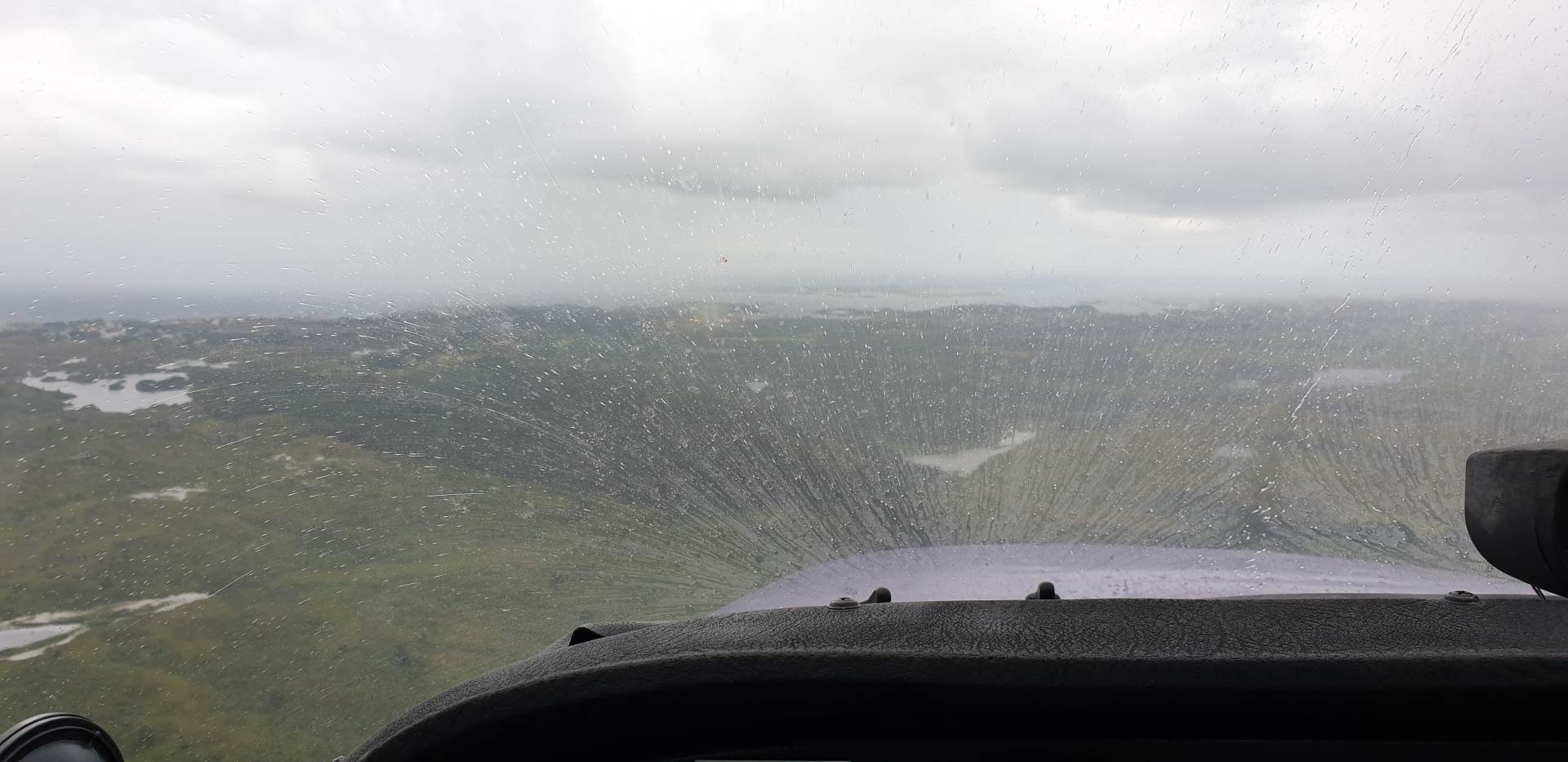 We could see the rain coming closer towards the airport, so we decided to head back before it got too bad. The instructor took over, and brought us safely back down on the ground - after a successful lesson in less than ideal conditions.
Even with this weather, and all the maneuvers, I still didn't experience any motion sickness! I don't know if it was because I was so focused, if it was because of the ginger candy I was chewing on (or placebo maybe?), or if it was a combination. I don't know, and I don't care - I'm just happy that I can do this without getting sick!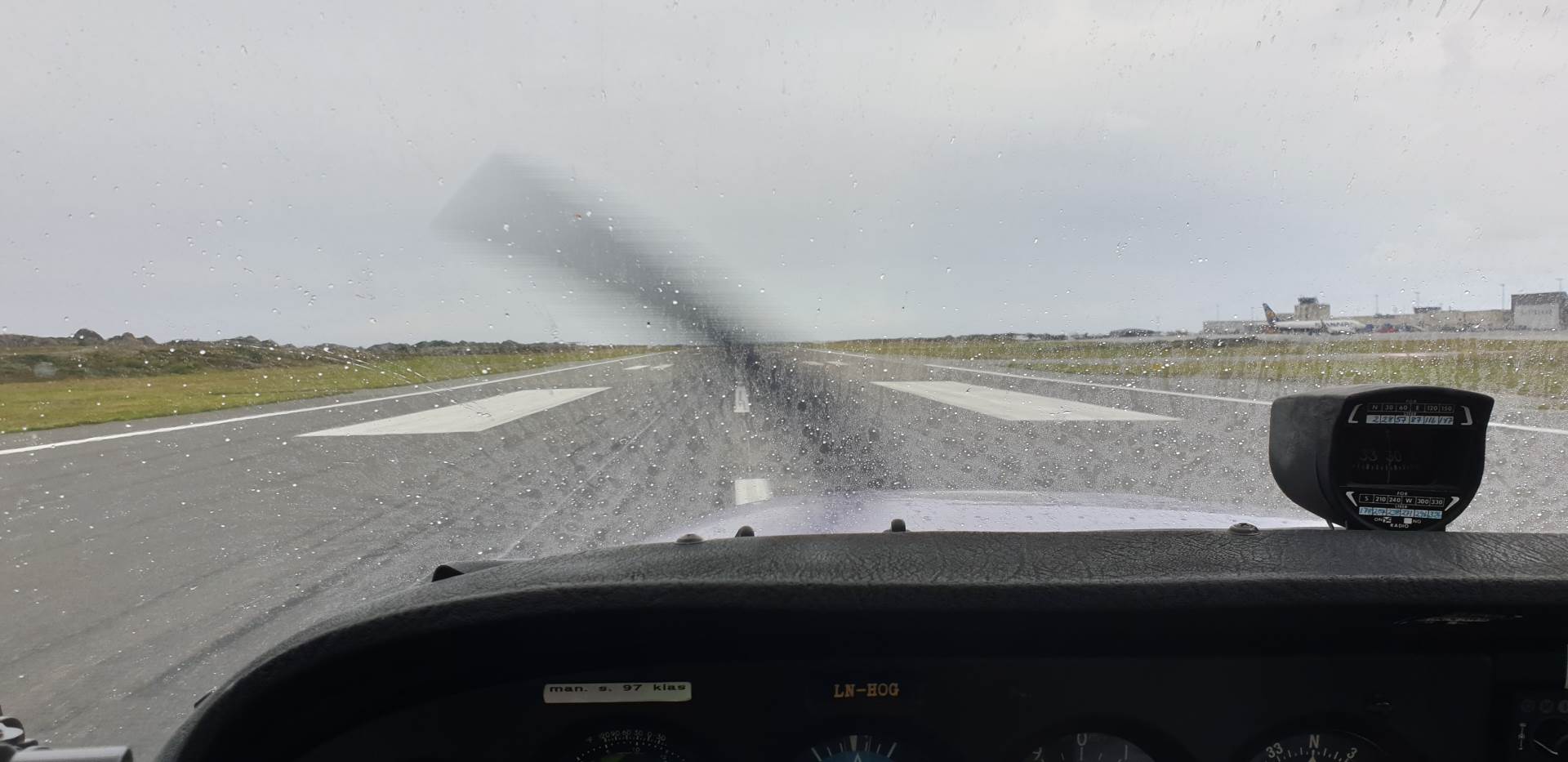 After this, I was really hooked.
Gallery