PPL training - Basic maneuvers 2
| 3 minutes read,
451 words
A thing you'll learn quickly when starting with flight training, is to expect cancellations. The first attempt at this lesson was cancelled due to low clouds and rain. We got clear skies and very little wind for the next attempt, so can't really complain too much about this one!
I got to do even more this time, and did the fueling myself. We fuel LN-HOG using a ladder and plastic fuel containers, much like you used to do with your lawnmower before you got an electric one.
We also spent some extra time looking at the preparations before a flight, like weather, NOTAM, METAR, weight and balance, etc. I had even made the very first version of my own weight and balance app before this lesson.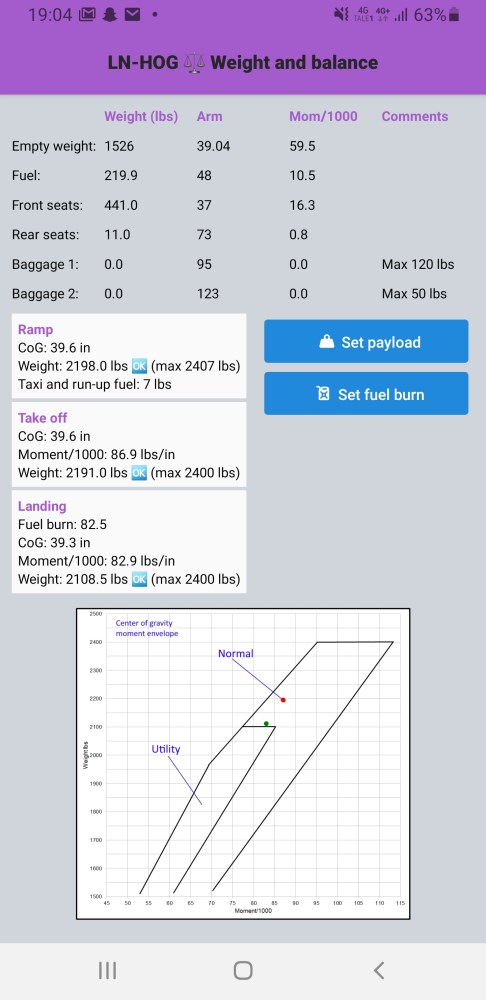 This was the first flight with my new Bose A20 headset, and apparently it was too complex for me - I forgot to turn on the noise cancelling!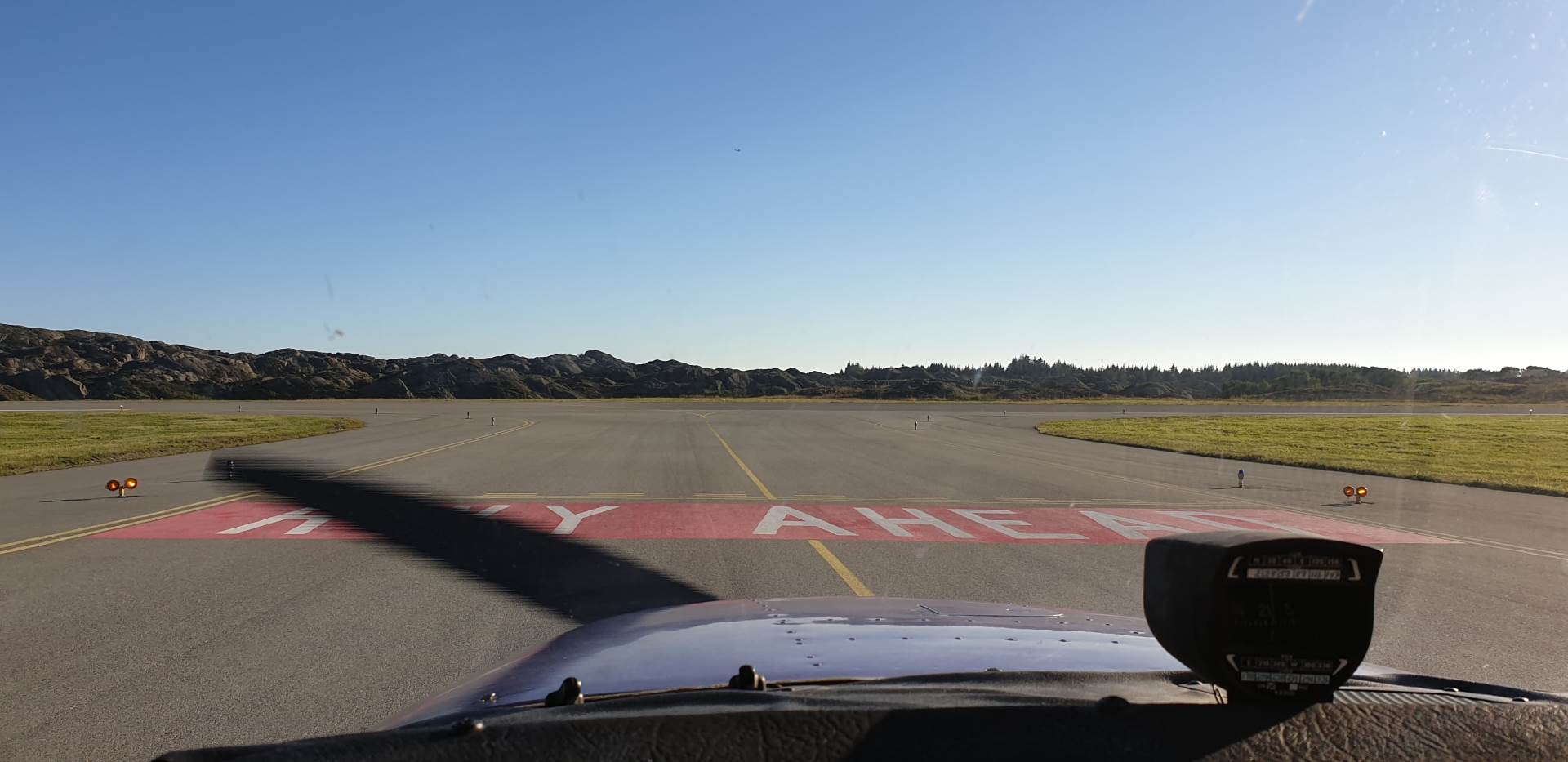 I once again got to do the take-off, with some help on the rudder (you'll get very familiar with the phrase "more right rudder!"). This time I also got to try my first radio calls. I have listened a lot to LiveATC, and watched way too many aviation videos on YouTube, that quickly proved to be very useful now!
Climbing still gave me that strange feeling, and I continued to chew on "my placebo" (the ginger candy). The sheer amount of new things to learn also make this a very exhaustive (but also very fun) experience. I kept forgetting things.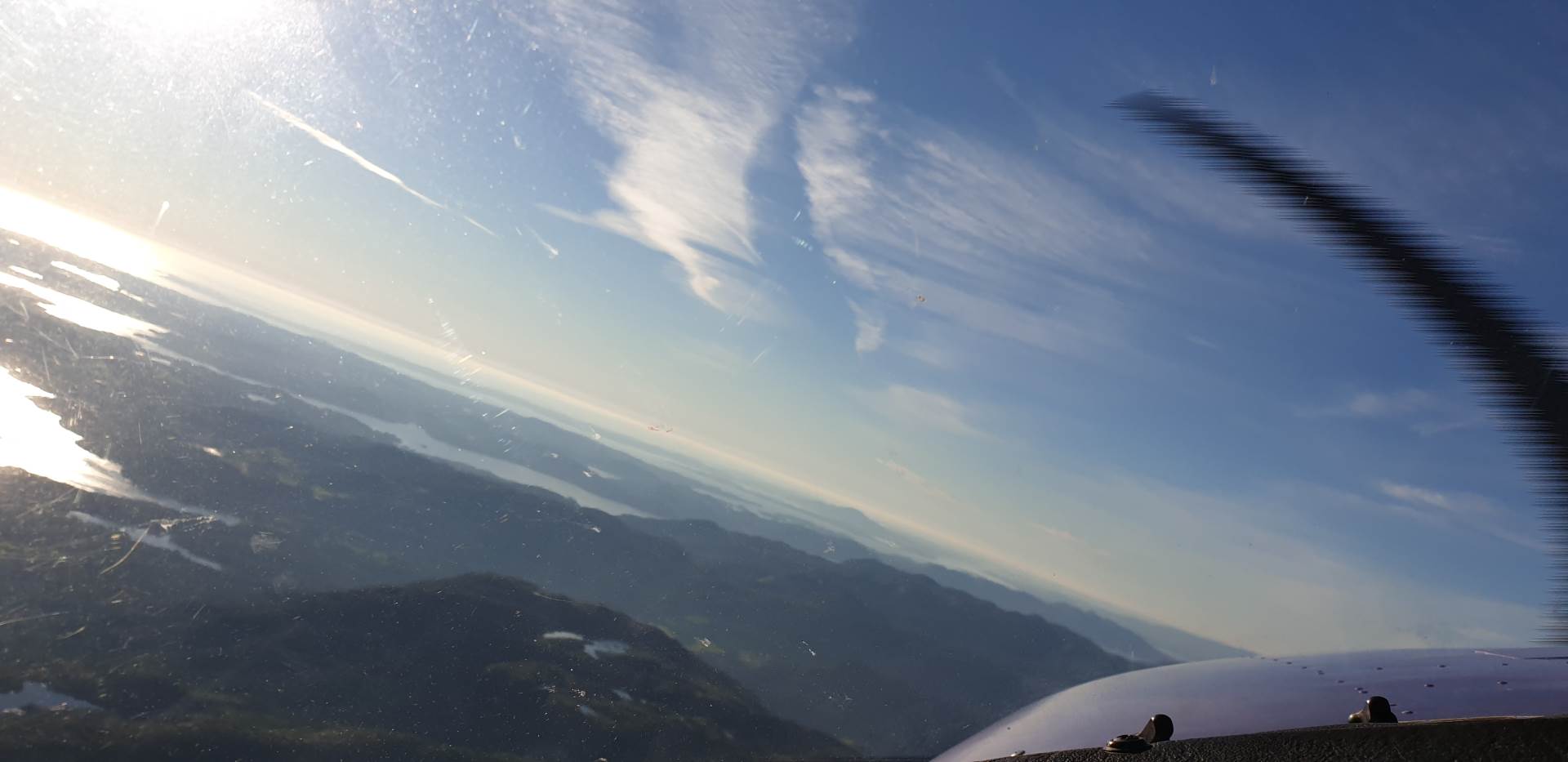 The main focus on this lesson was more of the same as the previous one, normal turns, climb, descent, and different speeds. I was told that some students are afraid of steep banks, apparently I was not. So I still had some over-banking tendencies, and I struggled with maintaining the correct speed and altitude.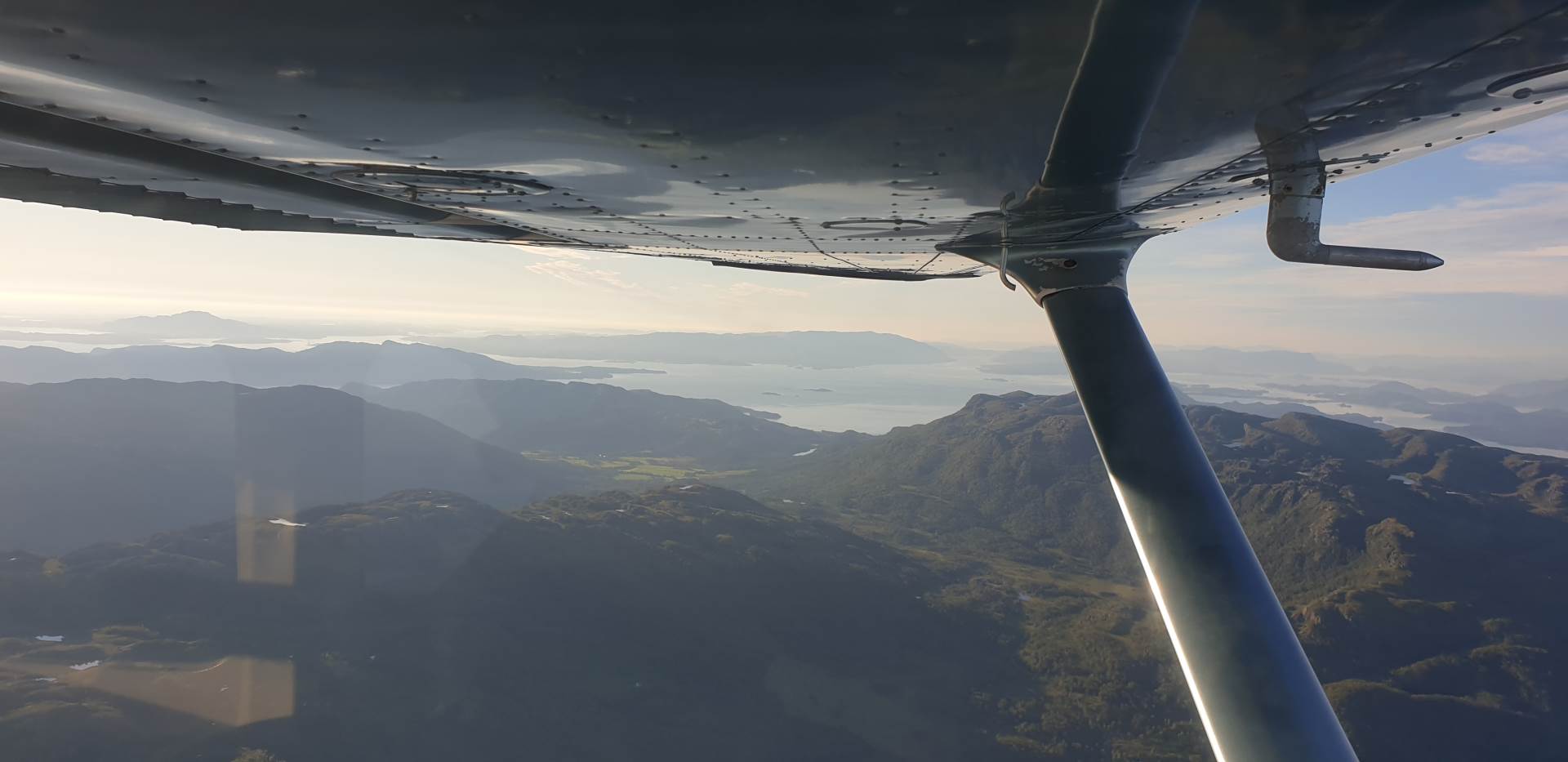 As with the previous lesson, I flew myself most of the time. The instructor only took over to demonstrate and explain, to give me enough capacity to actually listen.
Since the weather was so nice, and we had time (time was limited due to the crazy opening hours), we decided to take a couple minutes to do some sightseeing in Ølensvåg as well. I can't recommend this enough! Take a couple minutes to relax, and let everything sink in while you look at the scenery - this is why we fly!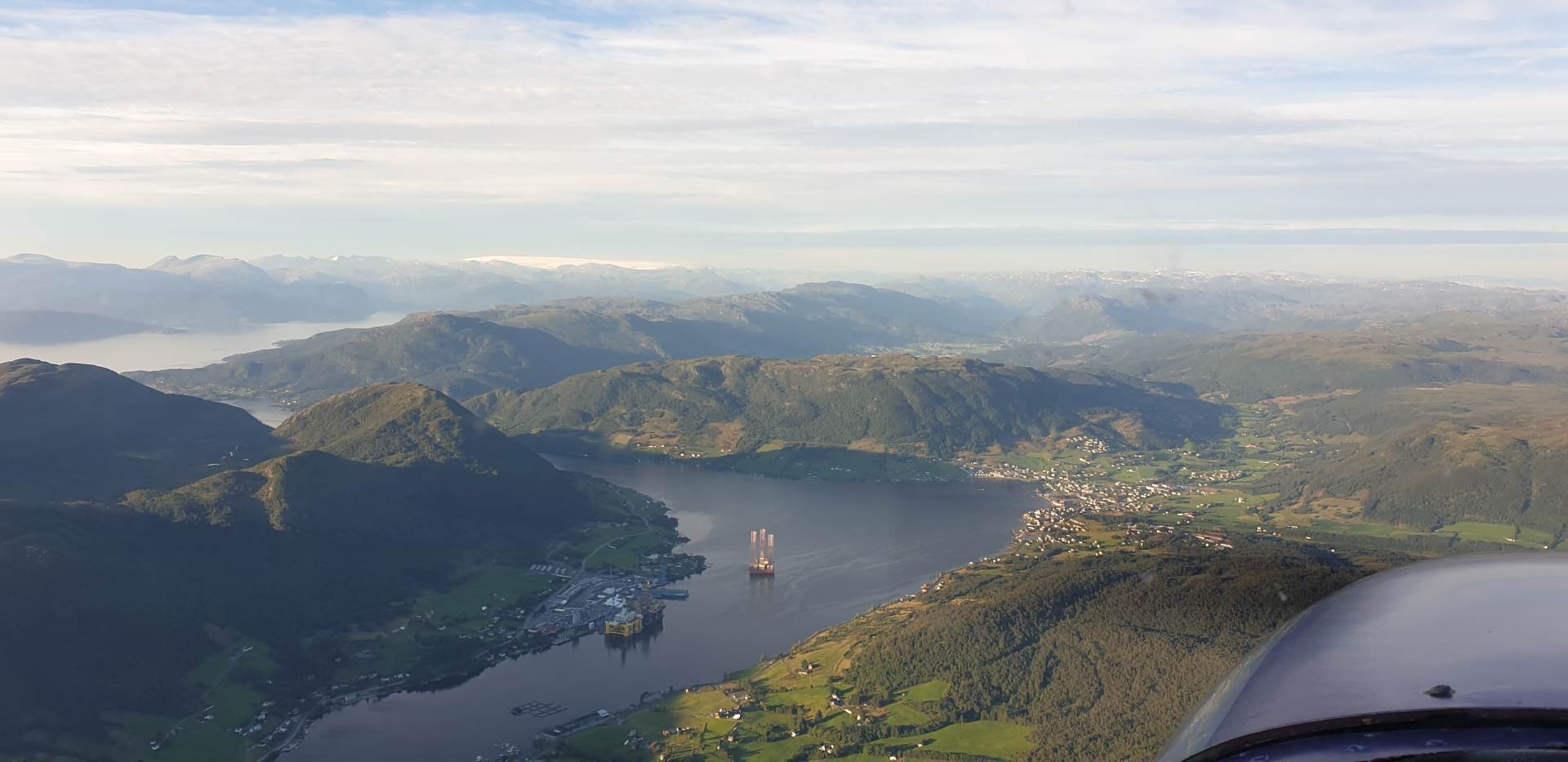 I got to do the approach, and was told it wasn't too bad. I even got to do what I managed to do of the landing - just needed some (a lot) help with the flare.
Taxing was still hard, but I managed to bring us safely back to the parking!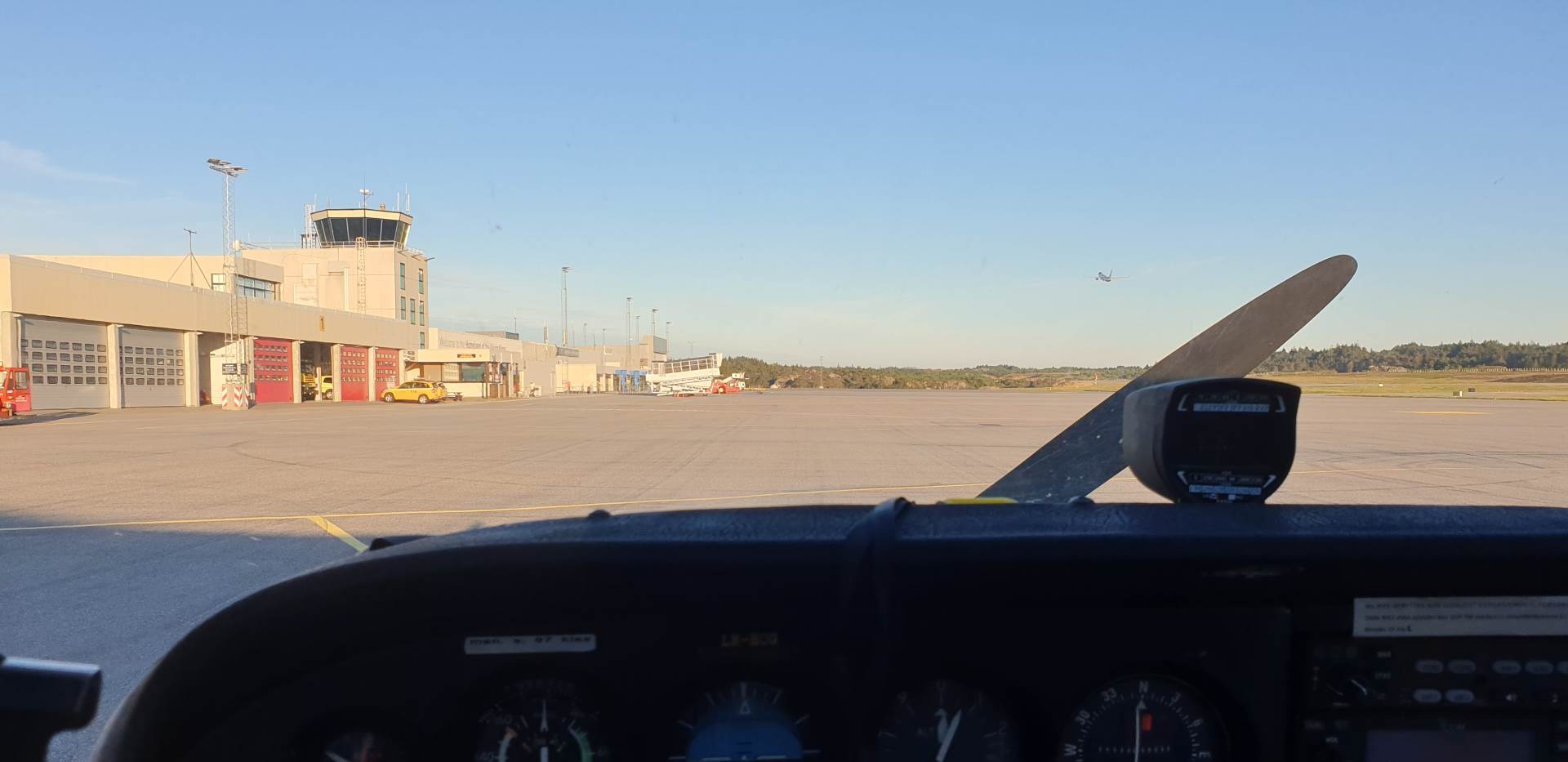 Gallery