New gear - flexible night light
| 2 minutes read,
301 words
While watching a random YouTube-video a couple weeks ago, a red reading light caught my attention. So I decided to purchase one from Amazon.
The very descriptive name "hooga Red Book Light, Rechargeable Clip On 625nm LED Light for Reading in Bed. No Blue Light Emitted, Eye Care Light for Strain-Free, Healthy Eyes. Gift for Students, Kids, Travel, Nursing, Studying." didn't mention anything about it being useful for VFR night flying, but it was cheap enough that it was worth trying!

Let's give it a try
Today I noticed it had arrived at the collection point (because they forgot to notify me), and today the weather was looking perfect for some night flying. So that worked out great.
The lamp has a clip, and a flexible arm. It's rechargeable, so you have to remember to charge it (or bring a powerbank). The light has three different intensity levels, you cycle through the by pressing on the back side of the lamp.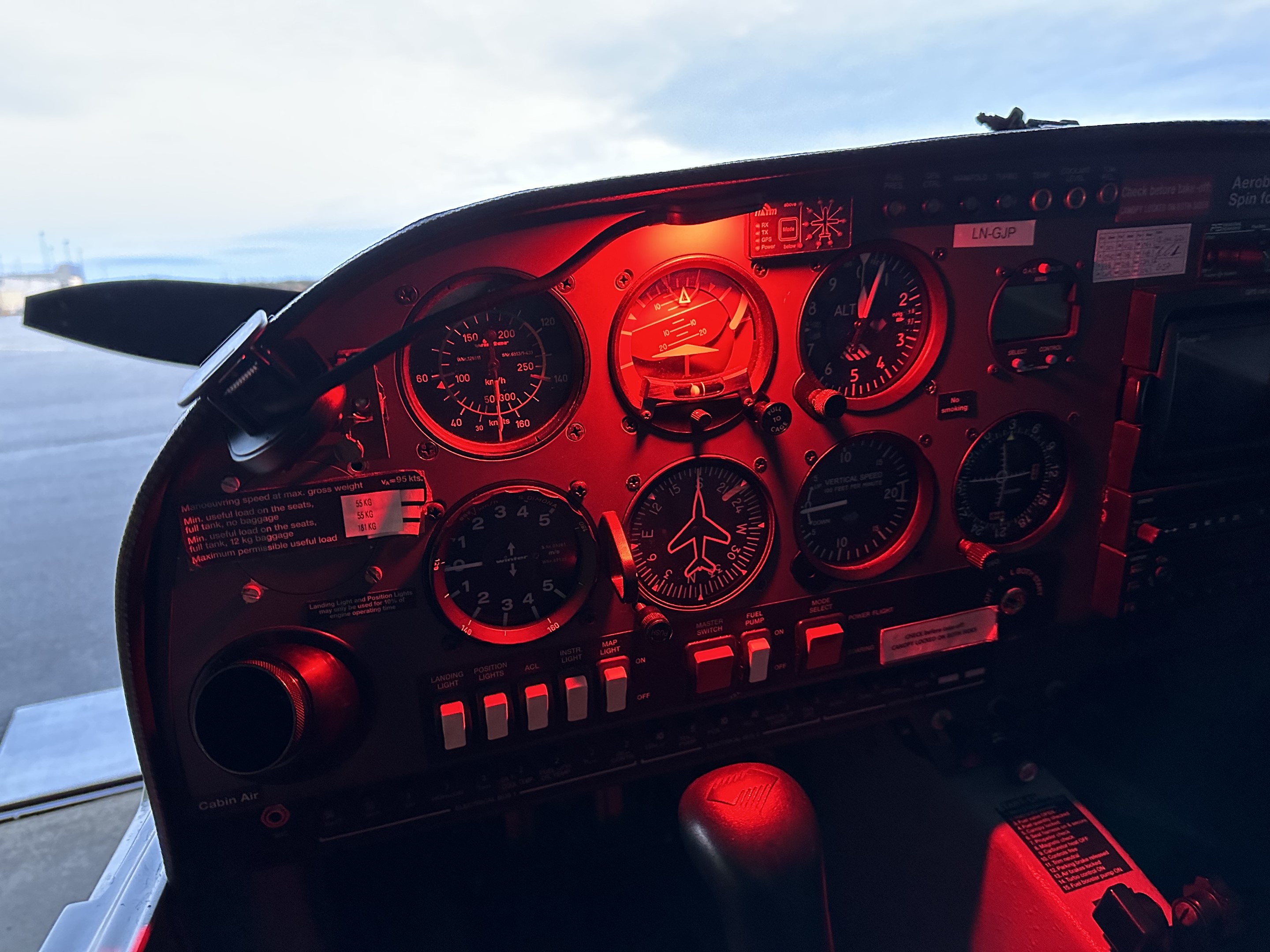 When testing it in the hangar, it felt like I had to set it to the highest level. As you might see from the background, there was still plenty of daylight left.
Testing it in the air
When the daylight faded, and it became gradually darker and darker outside, it didn't take long before the red light was too bright.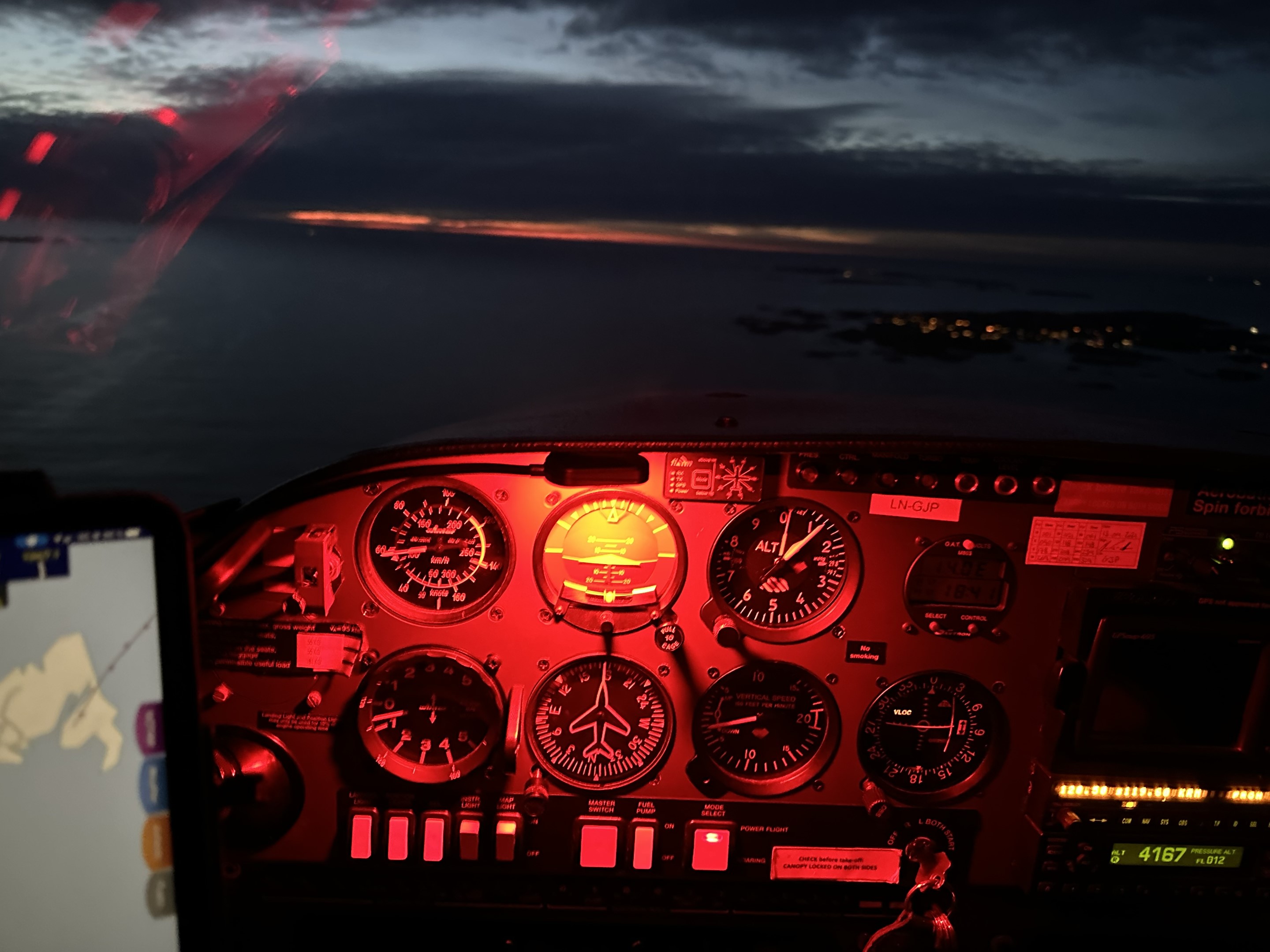 This made me appreciate the ability to change the intensity!
Switching to a lower setting made a huge difference, and I'm really starting to like this.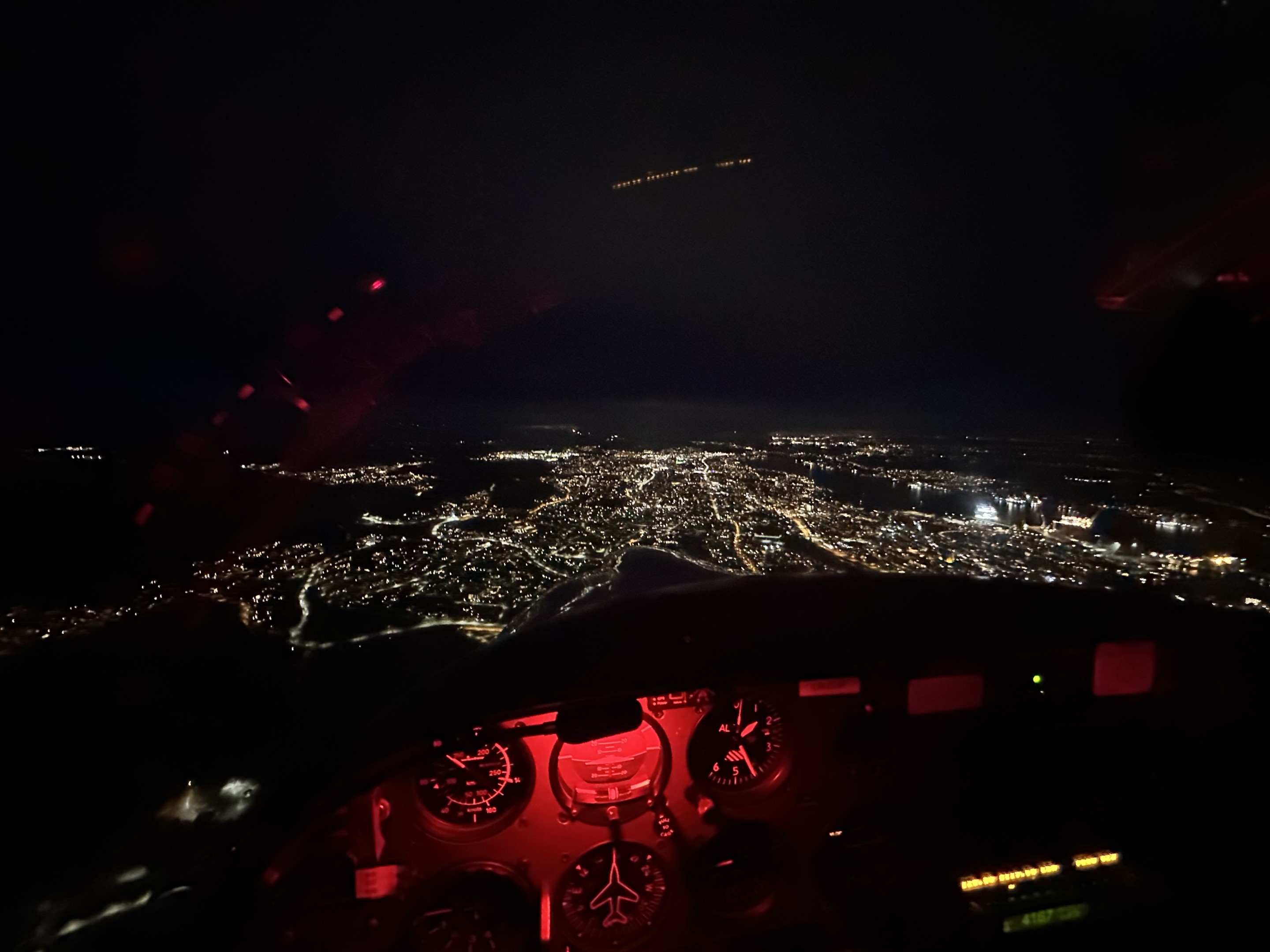 There are lights in the aircraft as well, but I prefer the dim red light (usually) from my head lamp.
Conclusion
I really like this product, and will definitely use it more. I even consider buying another one.
For the price, it's well worth it. I would recommend this to other VFR night pilots.