A year ago today I had my first flight lesson, in the form of my discovery flight. Four weeks later, I had started on both the theoretical and the practical part of the training for PPL(A).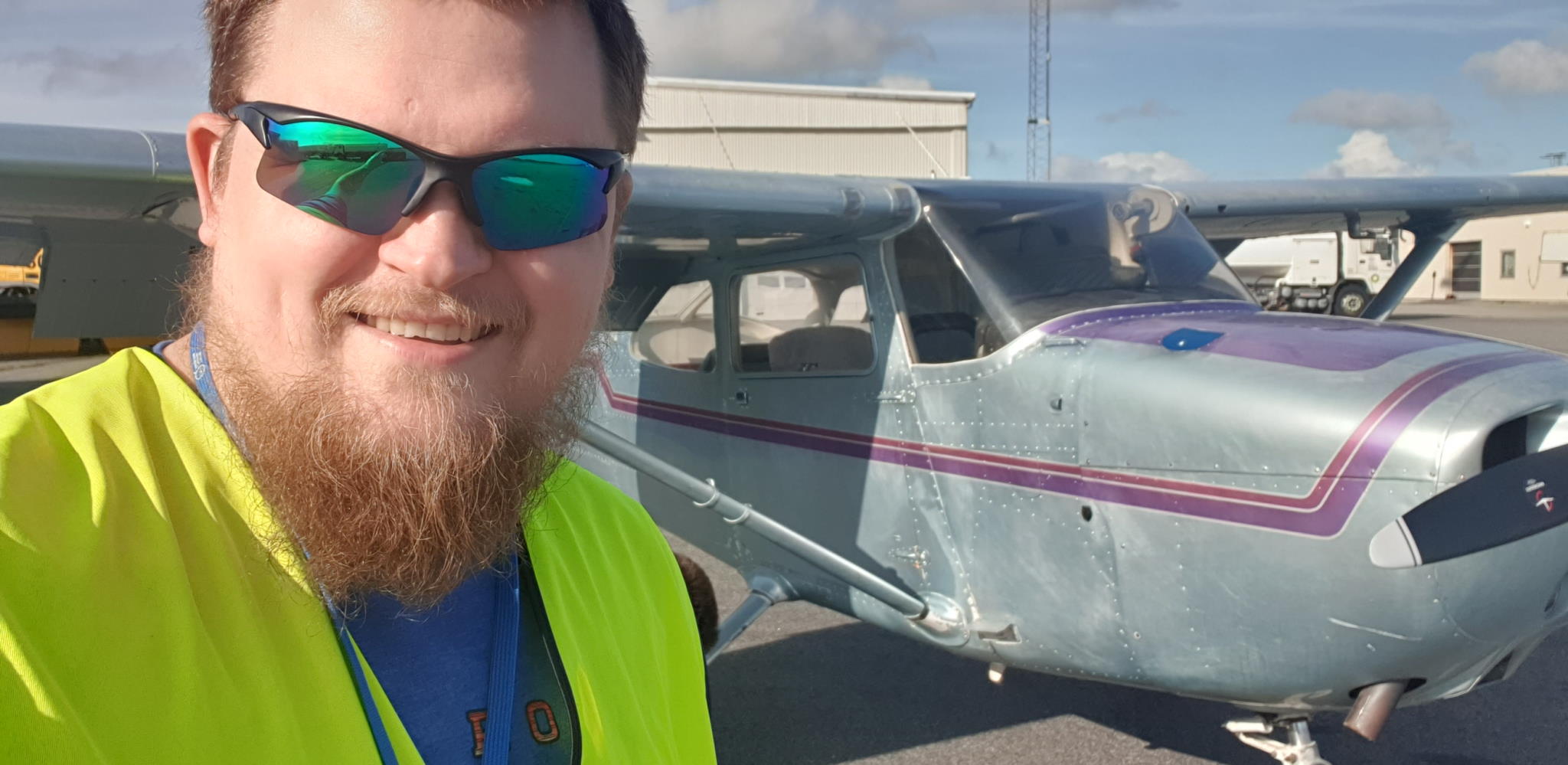 Once you have tasted flight, you will forever walk the earth with your eyes turned skyward, for there you have been, and there you will always long to return.

– Leonardo da Vinci
A lifelong dream
I have dreamed of being able to fly for a long time now. We were visiting near Vinnu airport the month before my discovery flight, and when I hid a geocache near the airport, I joked that it would have been fun to be able to fly to Vinnu airport in my own airplane. At that time I didn't even know about the local flying club back home.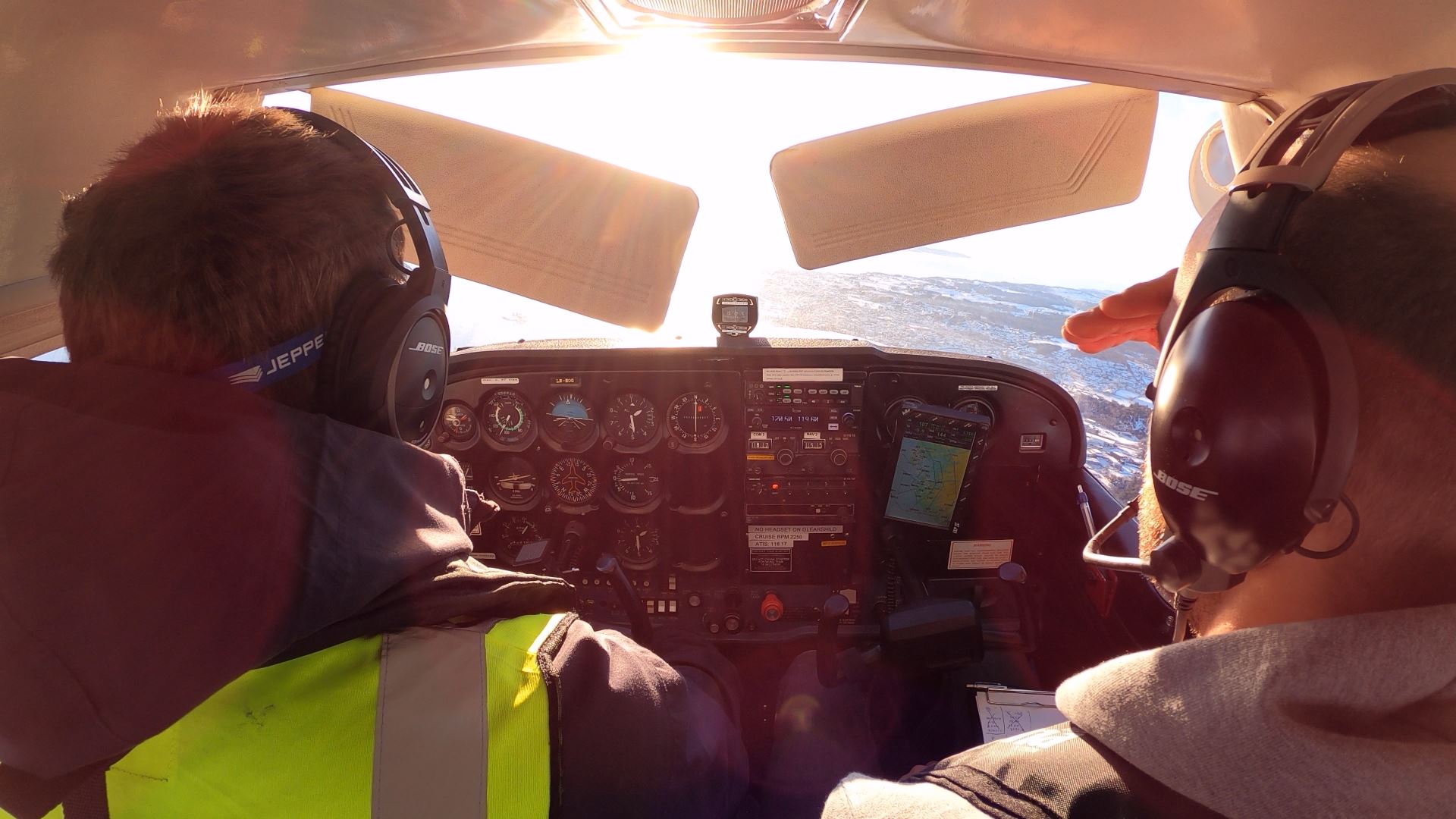 Learning to fly is hard, and I was on the verge of giving up a couple times. But with the help of an extremely patient wife and a patient and knowledgeable instructor, I got through the entire thing in about half the time I expected to use when I started.
In the middle of an otherwise miserable year, I got to fulfill my dream. I am forever grateful for that.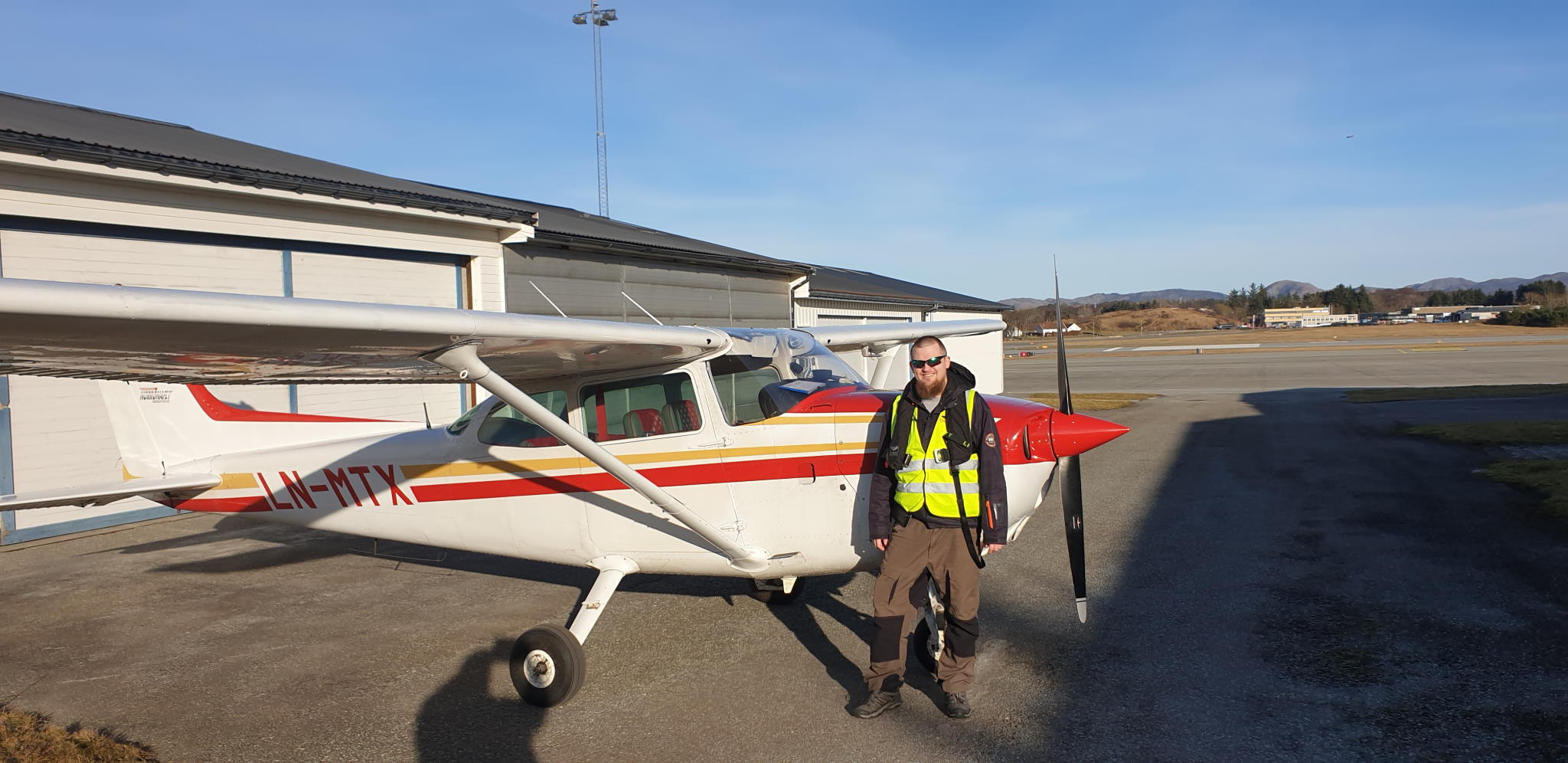 This blog
Throughout most of the training, I thought about whether or not I should create a blog to share the experience. But it wasn't until after I finished that I ended up actually doing it. It actually took some time before I got the .aero domain registered, since they did not accept my temporary certificate as proof that I was a pilot. It was good enough to fly with, but not good enough to make a blog…
For the past few months, I have been working on writing about every single lesson, based on notes, pictures, and video. Still haven't finished the last ones, but hope to be able to this week. You can find the entire series here.
The goal is to inspire others, and hopefully help answer some of the millions of questions you might have (if you're anything like me) when you start looking into this.
The year behind us
I have been in the air as much as I have been able to since passing the skill test. Both flying places, sightseeing, and continued training on my own.
I love taking pictures, and try to record all my flights with my GoPro mounted in random places (maybe I'll get another one, to be able to cover multiple angles).
This video is a short summary of the year behind us (remember to watch in 4k):
Some highlights:
The year ahead
I like to set big hairy goals, and since I need 200 hours to achieve one of my goals - to earn the seaplane rating - the ambition is to reach 200 hours total by the end of the next summer. I also want to fly a lot of different airplanes, and visit both new airports and countries.
Have also realized that I like to share knowledge with others, so I hope that I one day have learnt enough about flying to be able to teach it to others.
Otherwise, the plan is to continue flying as much as possible - because I'm having so much fun doing it! And I hope to be able to bring more passengers, to share the joy of flight with more people.
Some statistics
Since June 22nd 2020 I've managed to fly a total of 83 hours and 25 minutes, 41 hours and 40 minutes with an instructor, and 41 hours and 45 minutes as pilot in command.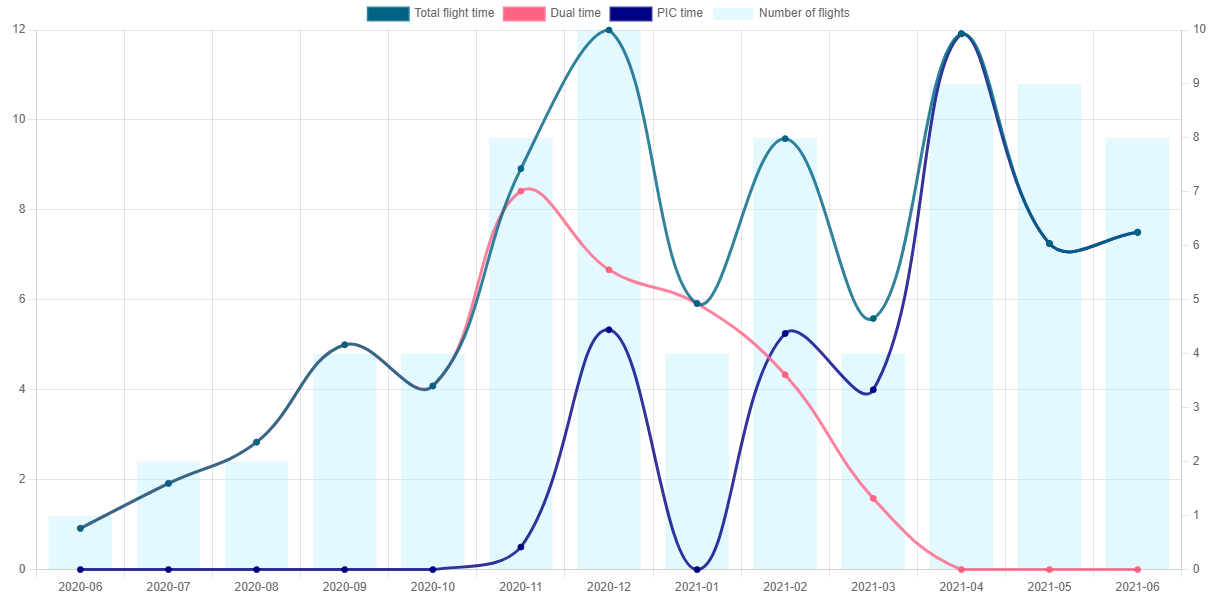 I've visited a total of 7 airports (ENHD, ENZV, ENSO, ENBR, ENCN, ENNO, and ENFG), and flown a total of 3 airplanes (LN-HOG, LN-DAG, and LN-MTX).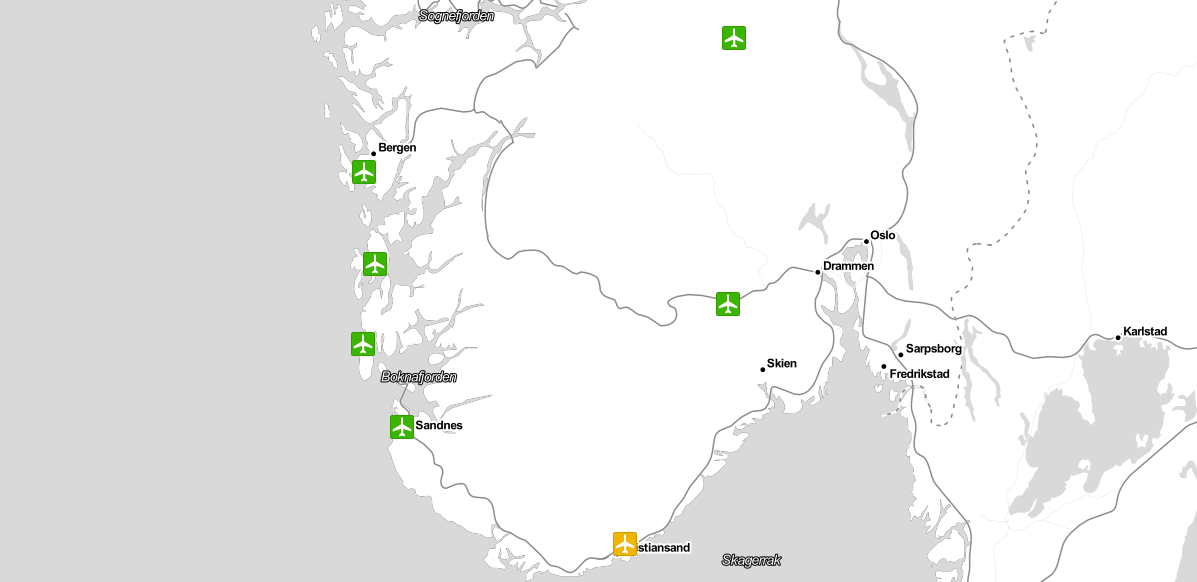 Details and tracks from most of my flights can be found in Flightbook