To Rosendal and back
| 2 minutes read,
423 words
The weather hasn't been the best lately, we've had "four seasons per day" for the last week. So when the winds finally calmed down a bit, and only a few light clouds were scattered around, we just had to get out.
We initially wanted to go to Sogndal, or some other airport I haven't visited before. But we decided to do a trip to Rosendal and back instead.
You can view the entire flight log in the Flightbook
Leaving the bumpy weather behind us
It was a bit windy, and some clouds above Karmøy and Haugesund. This made for a bumpy ride out of Haugesund, especially when we had to stay below controlled airspace (since there wasn't any more slots available to operate in Sola TMA).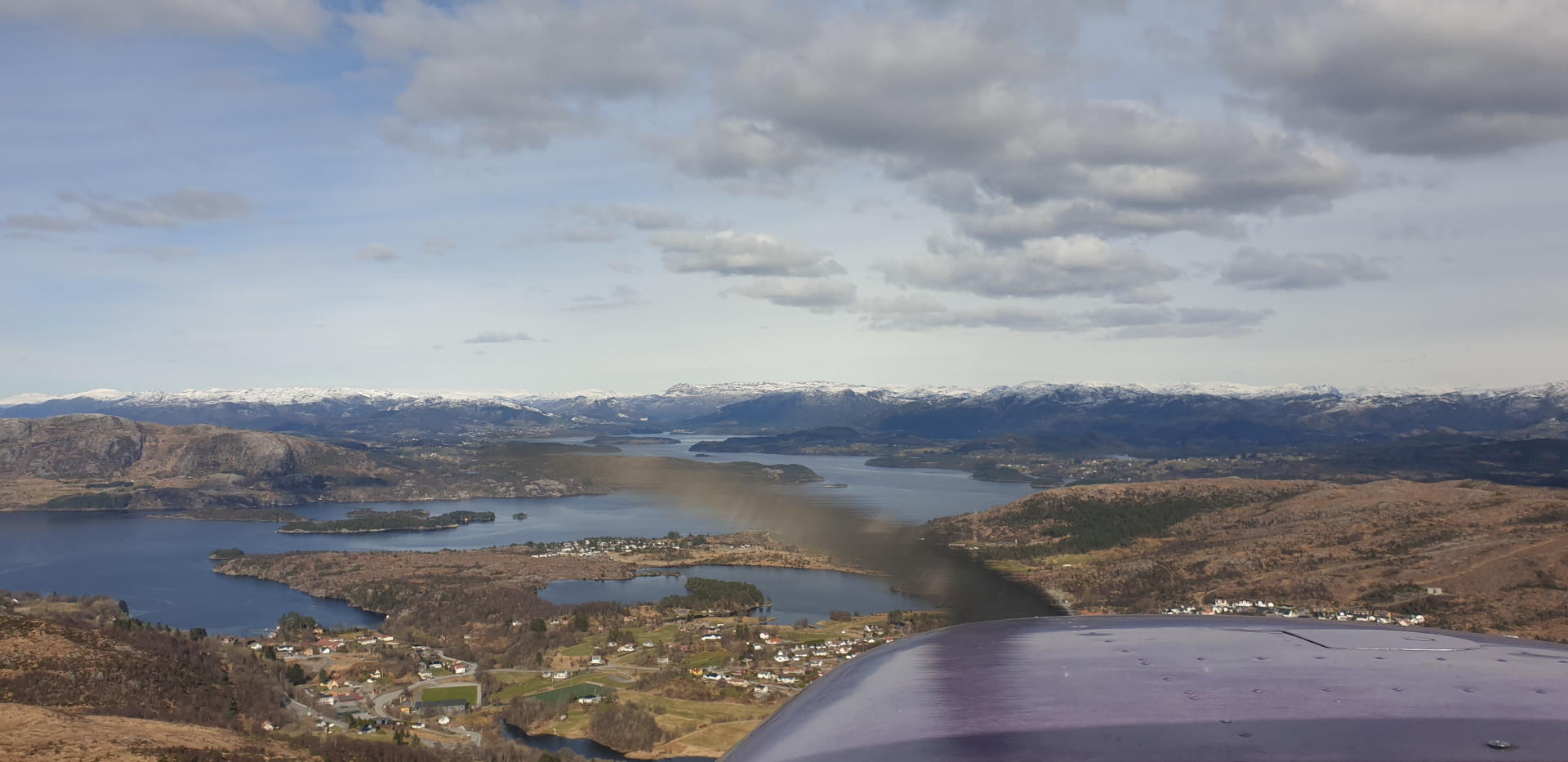 The air got a lot smoother after we passed the lowest shelf, and could go from 1500 feet to 3000. The wind was a bit calmer further inland as well.
Fjord flying
We passed Ølensvåg, and continued up along the fjords, doing a quick detour to Skånevik.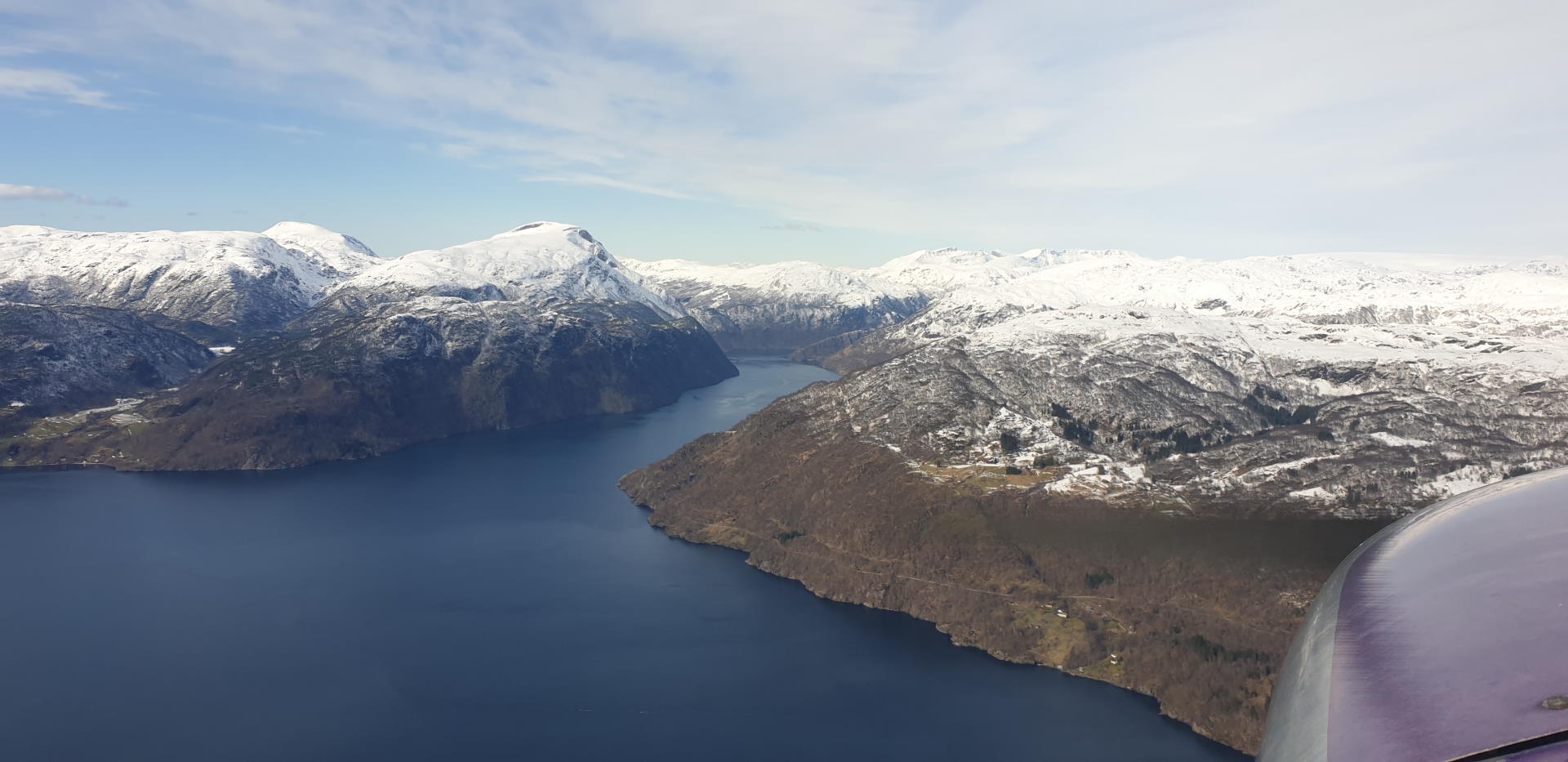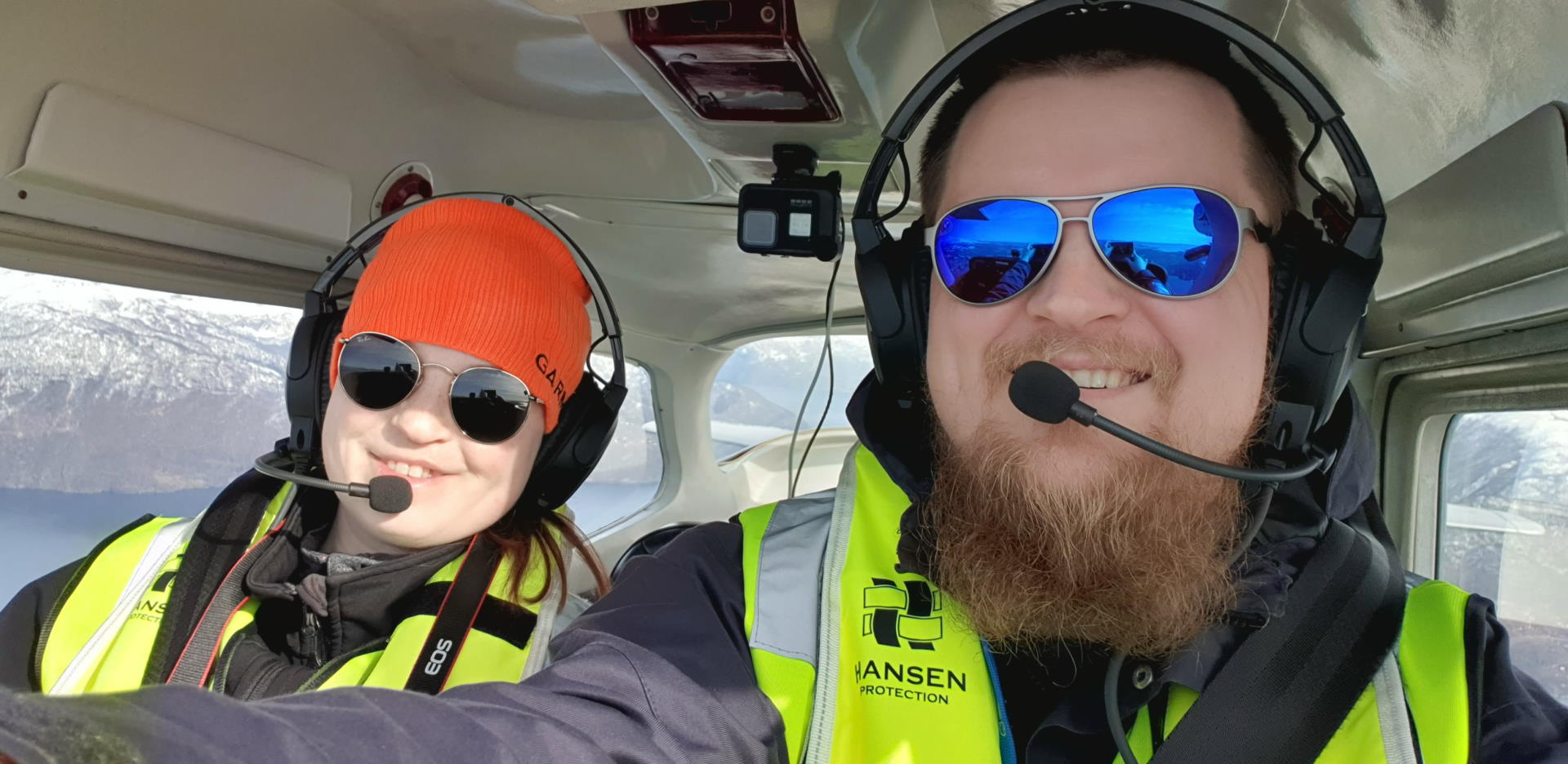 We continued up towards Husnes, and then between Skorpo/Eidsvikøy and Uskedal.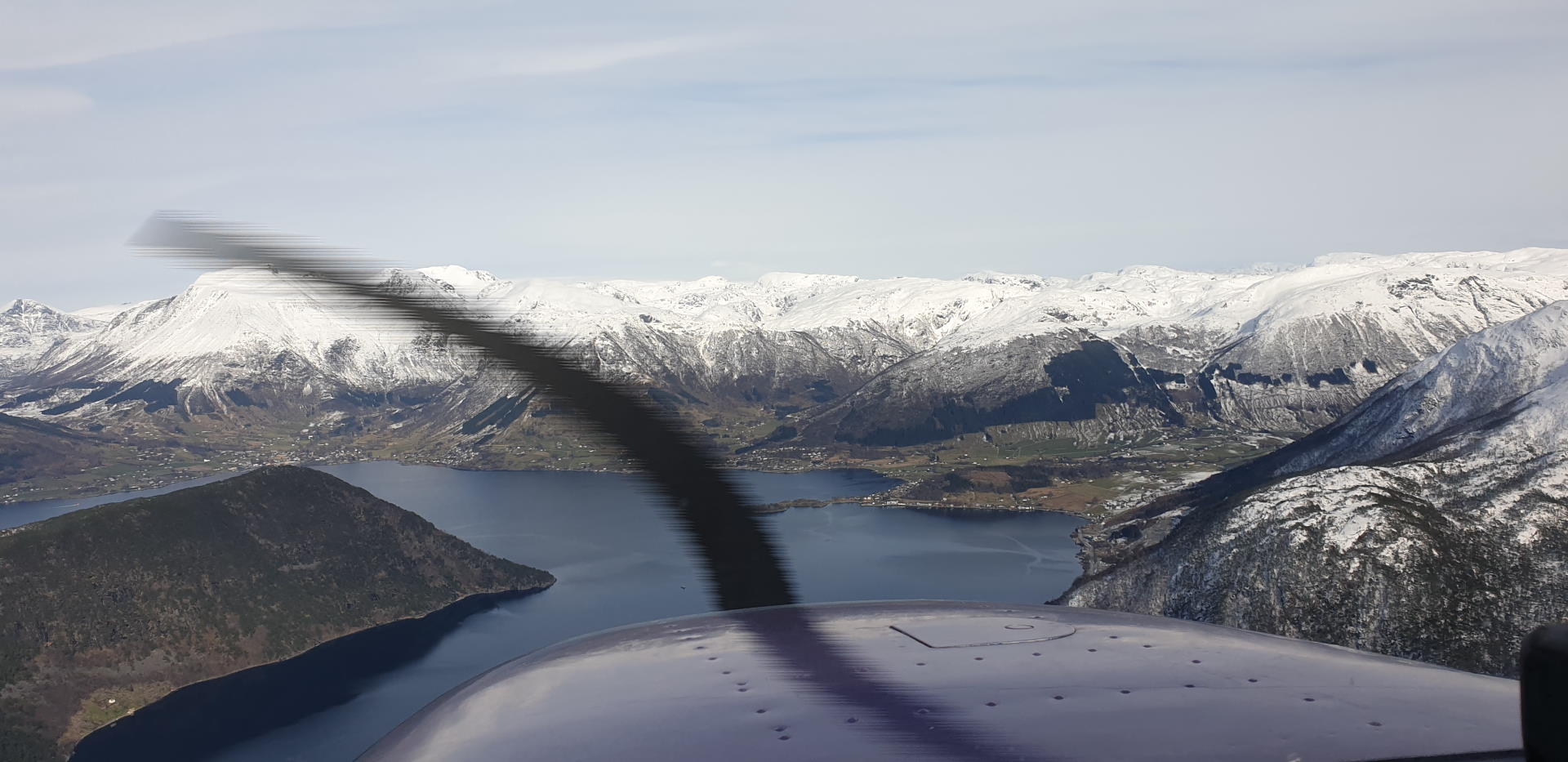 We have time for another detour
The weather was beautiful up here, and the air was smooth. So we decided to do a quick detour up and around Varaldsøy.
Flying along the fjords make navigation easy (as long as you know which fjord you are in), but it also make for some breathtaking views!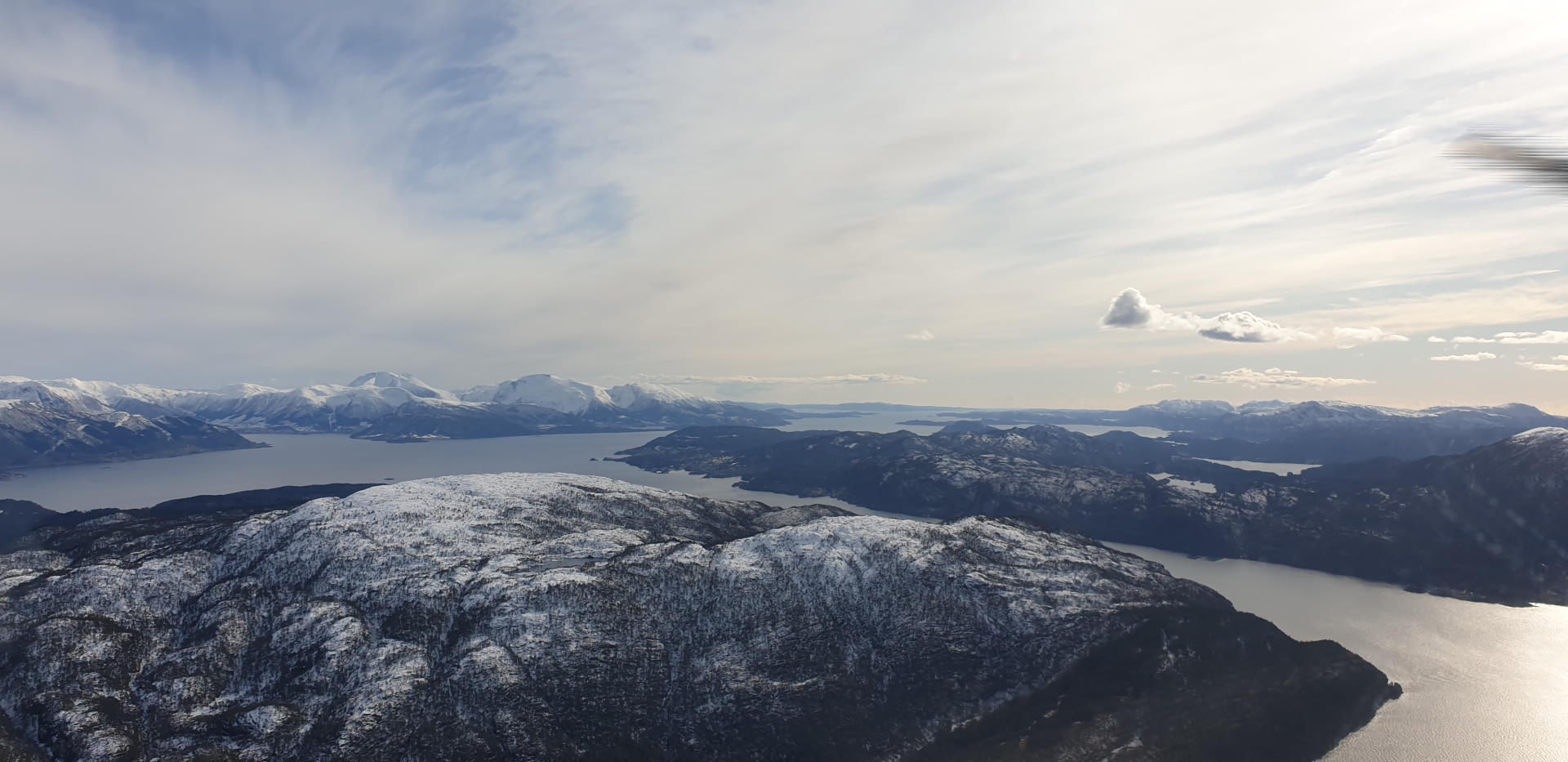 Heading back home
We figured it was time to head back home, and turned west towards the coast. We crossed through the Sørstokken traffic area, and I got to practice my blind transmissions again. And finally heard another plane on the frequency. A nice little red ultralight crossed below us.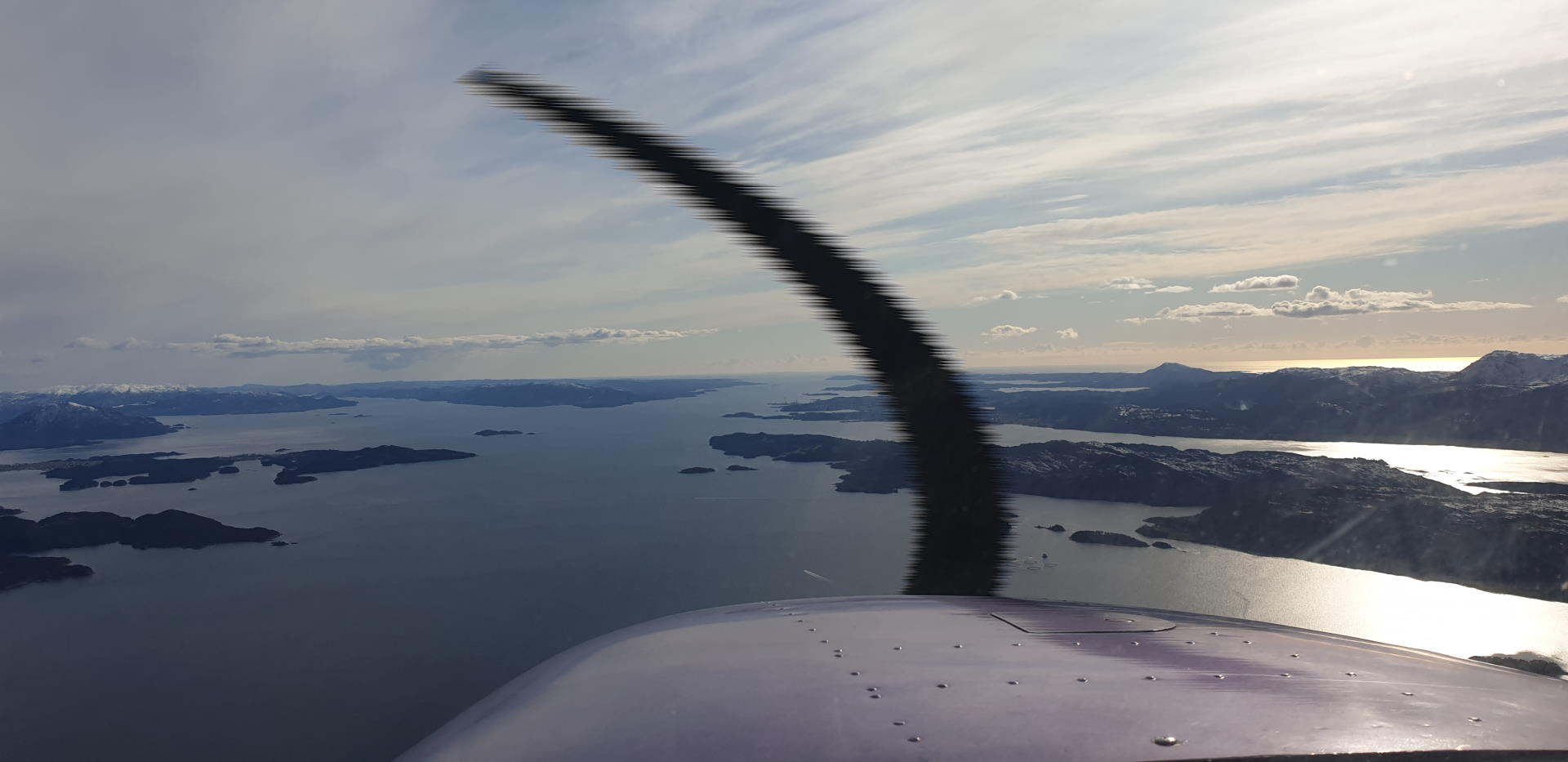 The wind helped us get to Haugesund relatively fast, and we requested to enter the control zone for a touch and go.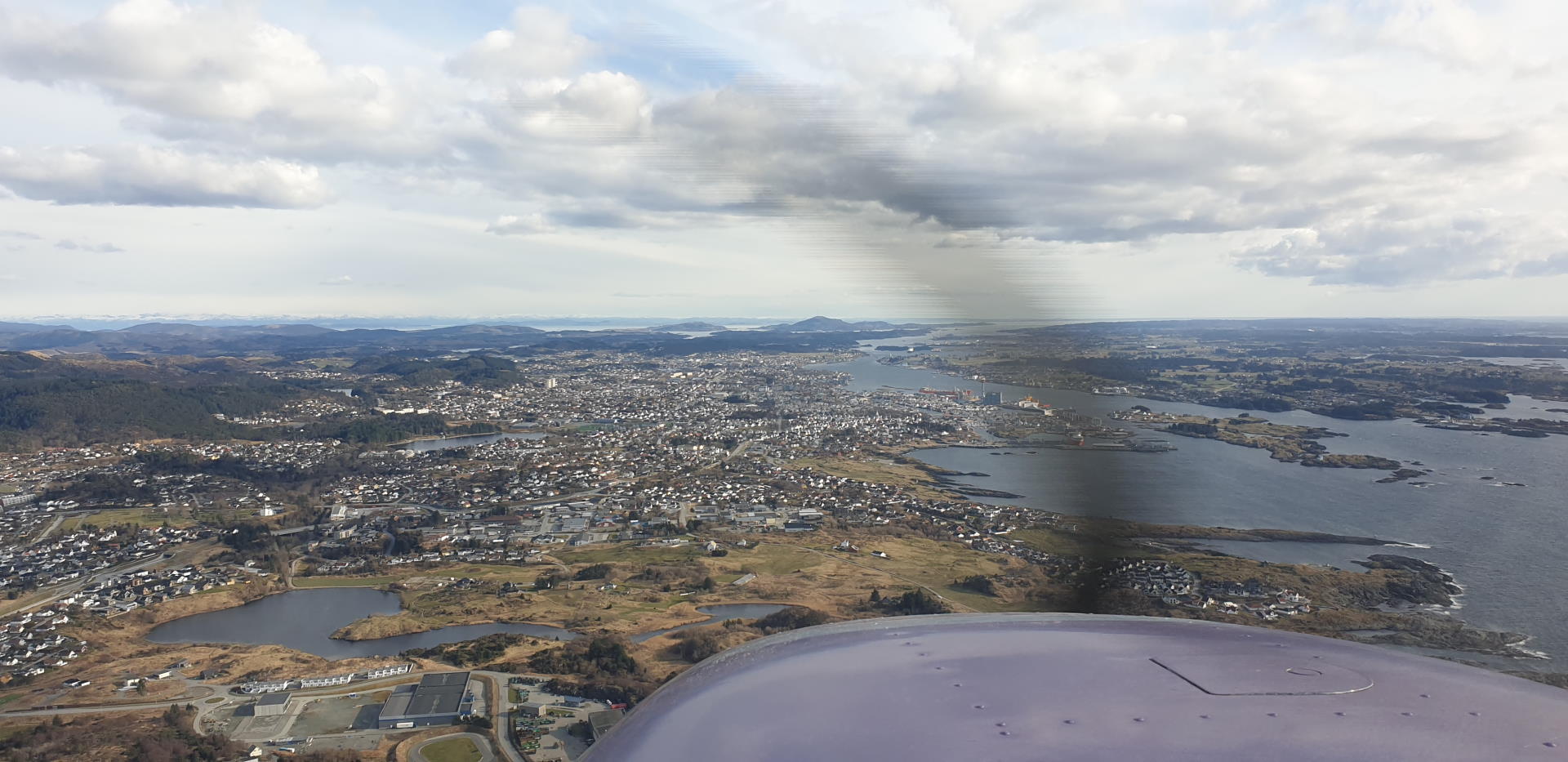 Let's do another detour
I figured we had time for one more detour, so I requested a departure to Utsira after the touch and go. I haven't been to Utsira since my discovery flight (haven't been on the ground there in several years), so it was fun going back.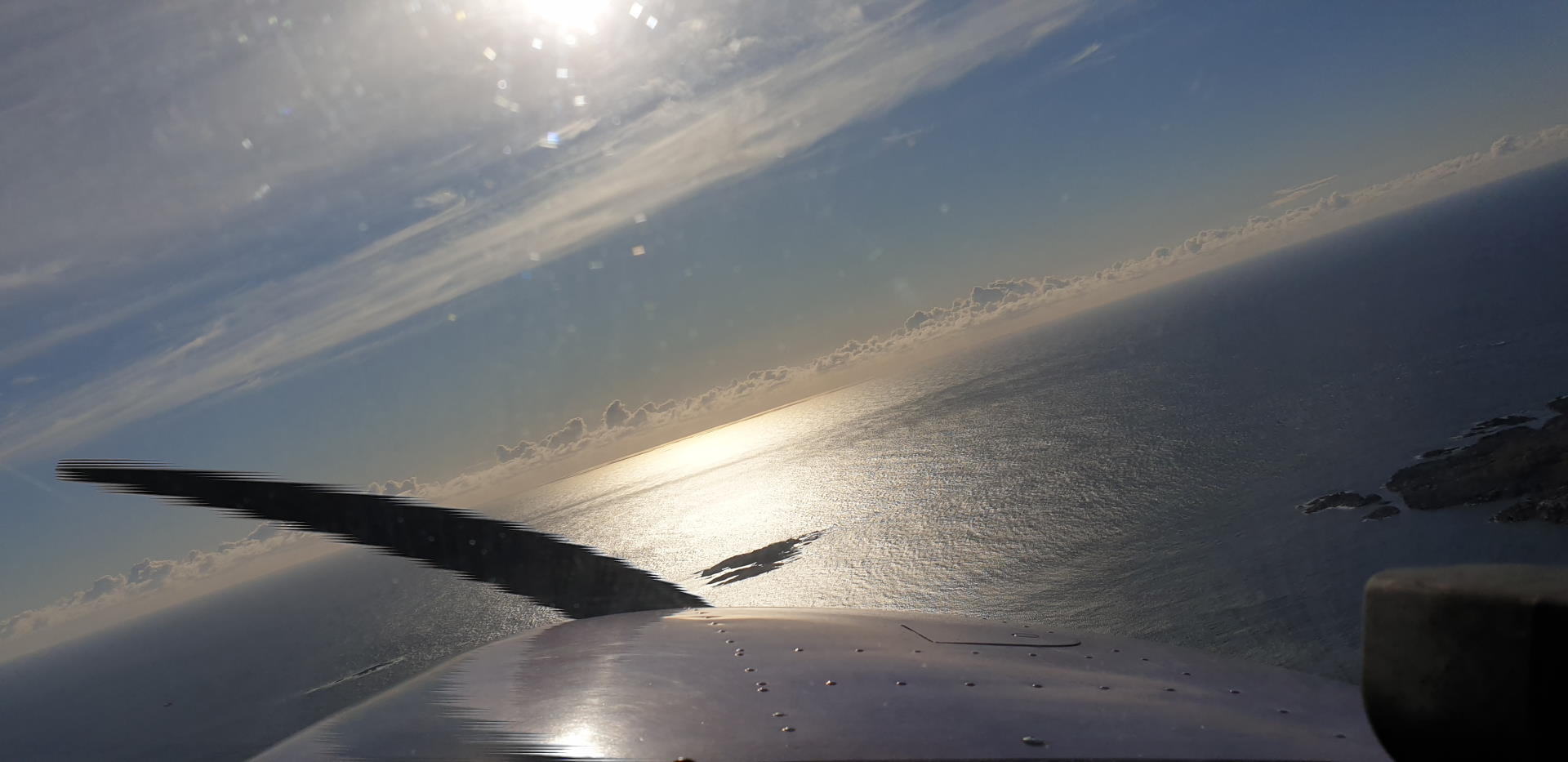 We did a couple rounds around Utsira, and then returned for another touch and go before we landed. Happy passenger, and happy pilot, I'm going to call that a successful flight!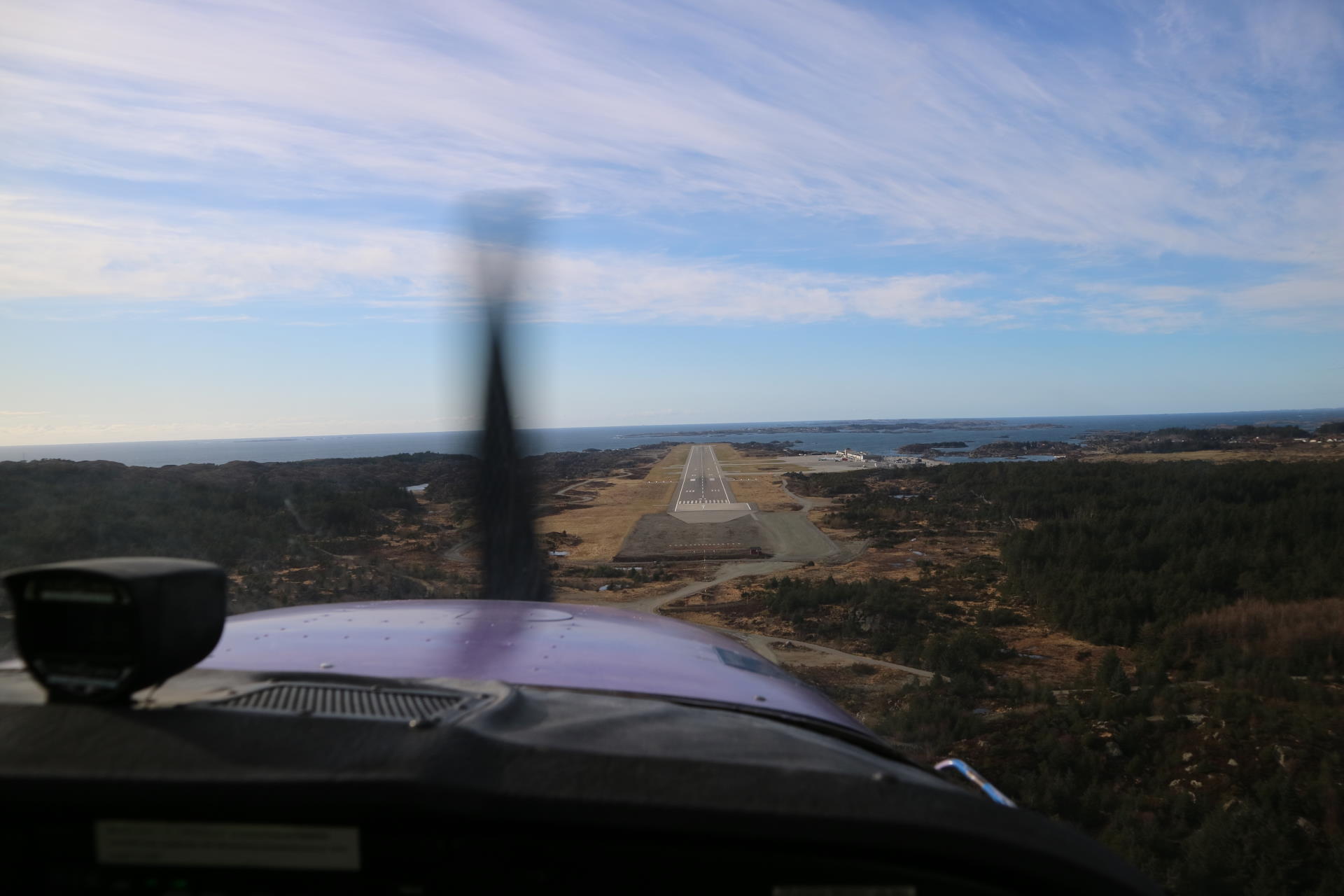 Gallery
Flightbook log(s):