Wings Over the Rockies Air & Space Museum
| 2 minutes read,
281 words
| | |
| --- | --- |
| Museum name | Wings Over the Rockies Air & Space Museum |
| Focus | Aviation in the Rocky Mountains |
| Location | Denver, Colorado, USA |
| Official info | https://wingsmuseum.org/ |
| Categories | Military, Civil, General, Space |
| Accessible by | Car |
| Opening hours | Monday-Saturday: 10:00 - 17:00, Sunday: 12:00 - 17:00 |
| Ticket prices | Adult: USD 18.95, Youth: USD 11.95, Senior: USD 14.95, Children (under 3): Free |
| Info last updated | September 13th, 2022 |
The Wings Over the Rockies Air & Space Museum is located in a former military base hangar, and has a large collection of aircraft and artifacts.
When we visited there was a great variation, with everything from fictional movieplanes to military aircraft and gliders.

I (as the only one) also took the time to watch the Rocky Mountain aviation video by Harrison Ford, which had this great quote:
…you can find a place in aviation, if you look, if you want
Some of the exhibits show how far we have come in a short amount of time, like the one with a tiny tablet containing all the charts for the world - compared to the old, and heavy, paper charts behind. Of course you'll also find the flight computer in the museum - the one we still use during basic training…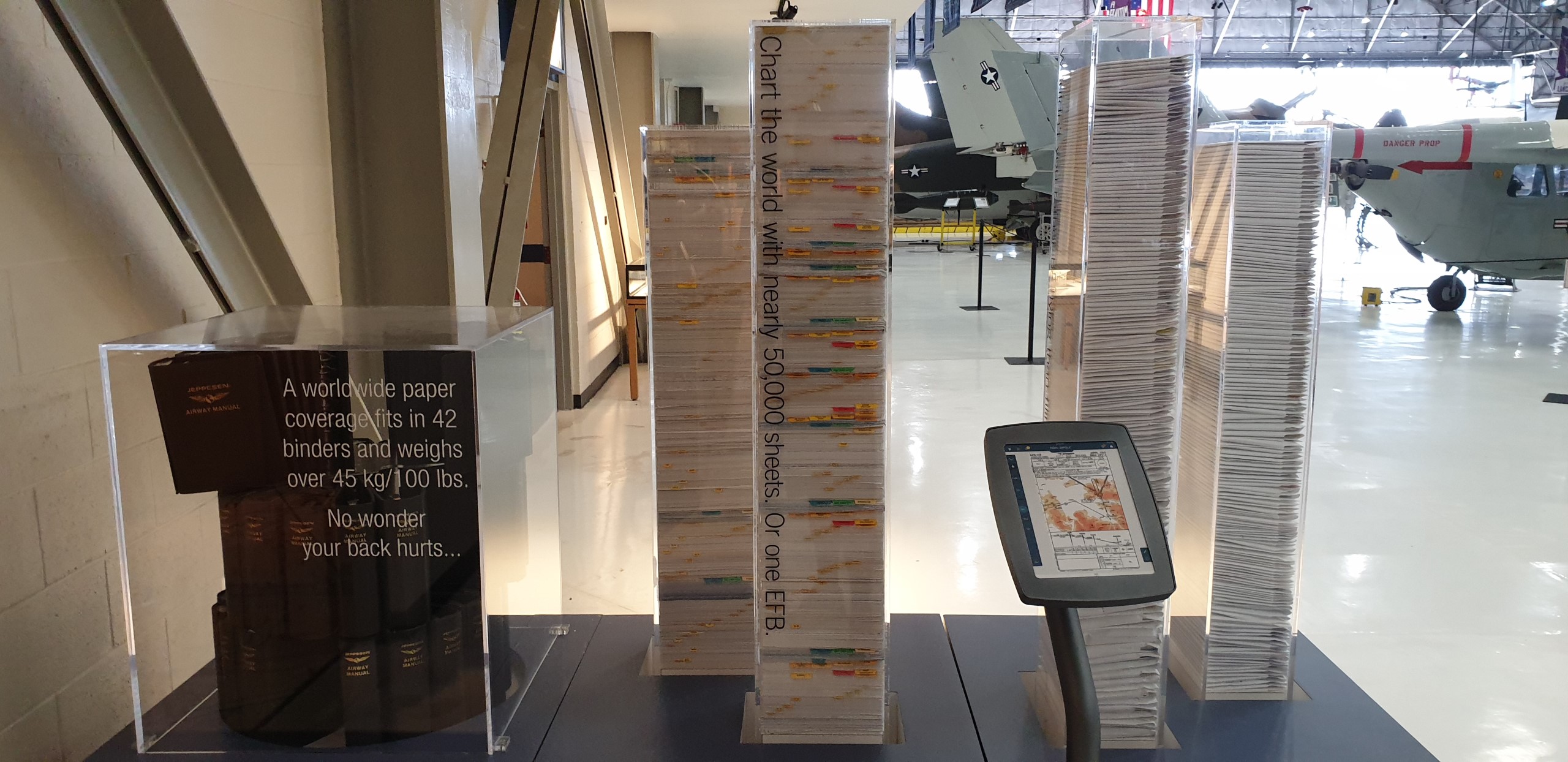 Simulator
The museum also has a full motion simulator (actually two of them), which is highly unrealistic and purely for fun - and fun it was! It does cost extra though.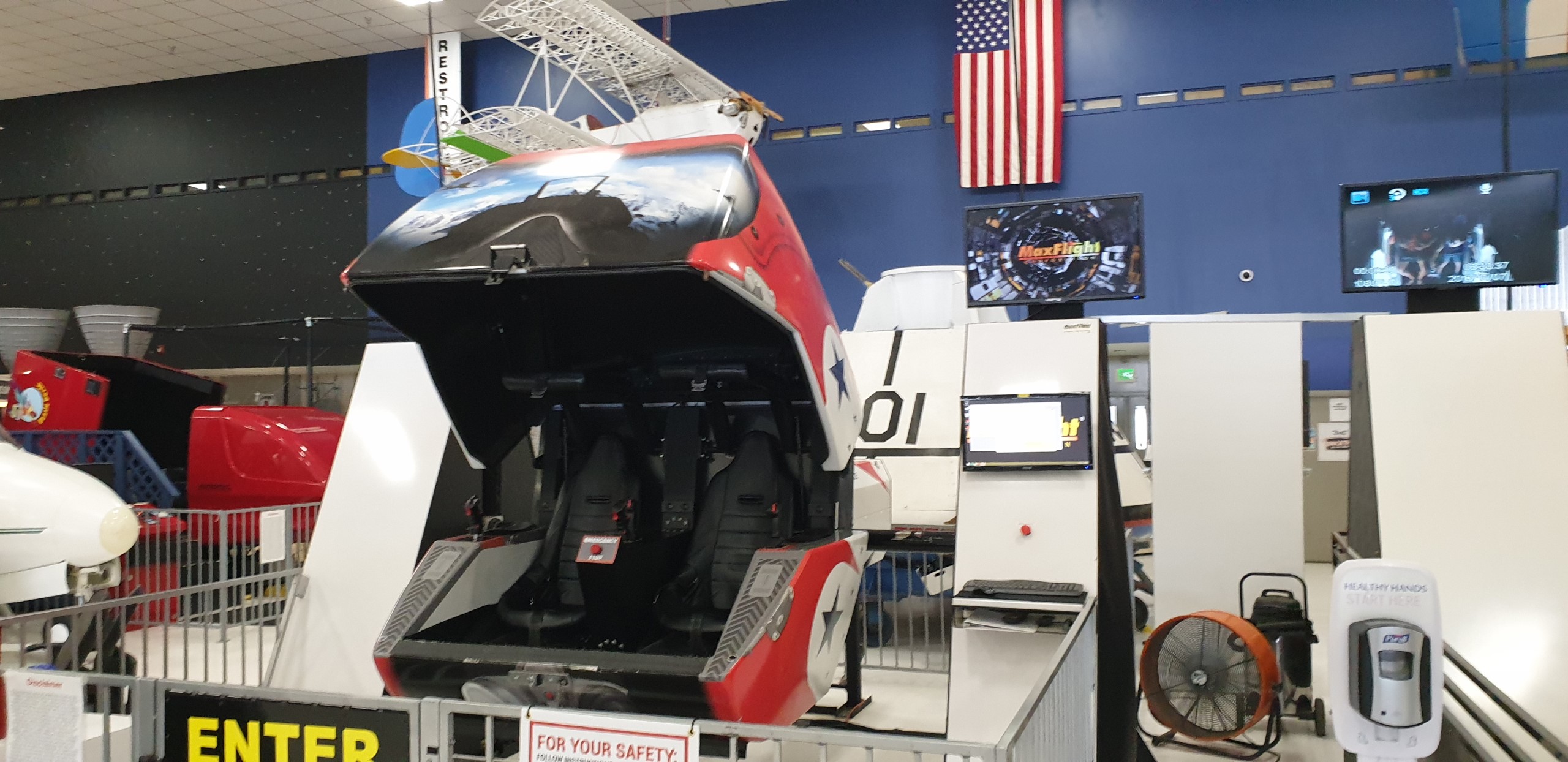 Gift shop
Gift shop with various space and aviation themed gifts, books, and souvenirs.
How much time should you plan to spend here?
Plan at least 1-2 hours to have time to see the museum, read the displays, and try the simulator.
Pictures