Wilbur Wright Birthplace Museum
| 2 minutes read,
214 words
| | |
| --- | --- |
| Museum name | Wilbur Wright Birthplace Museum |
| Focus | The Wright Brothers |
| Location | Millville, Indiana, USA |
| Official info | https://wwbirthplace.com/ |
| Categories | General |
| Accessible by | Car |
| Opening hours | Tuesday-Saturday: 10:00 - 17:00 |
| Ticket prices | Adult: USD 10, Veteran/Senior: 10% discount, Children: USD 5 |
| Info last updated | September 18th, 2022 |
At the birthplace of Wilbur Wright you can walk around where Wilbur took his first steps. The house is open, and you can get a glimpse of how life was back then. The Wright family didn't stay in this house for more than three years, which is why only one of the brothers lived here.
In the main museum building there's both a full-size replica of the Wright Flyer and a replica of the shed the Wright brothers used at Kitty Hawk.
There are also a lot of quotes and facts spread around the museum, some funnier than others:
How did they decide who would fly first?

Flipped a coin. Wilbur won, but crashed on his attempt, December 14, 1903.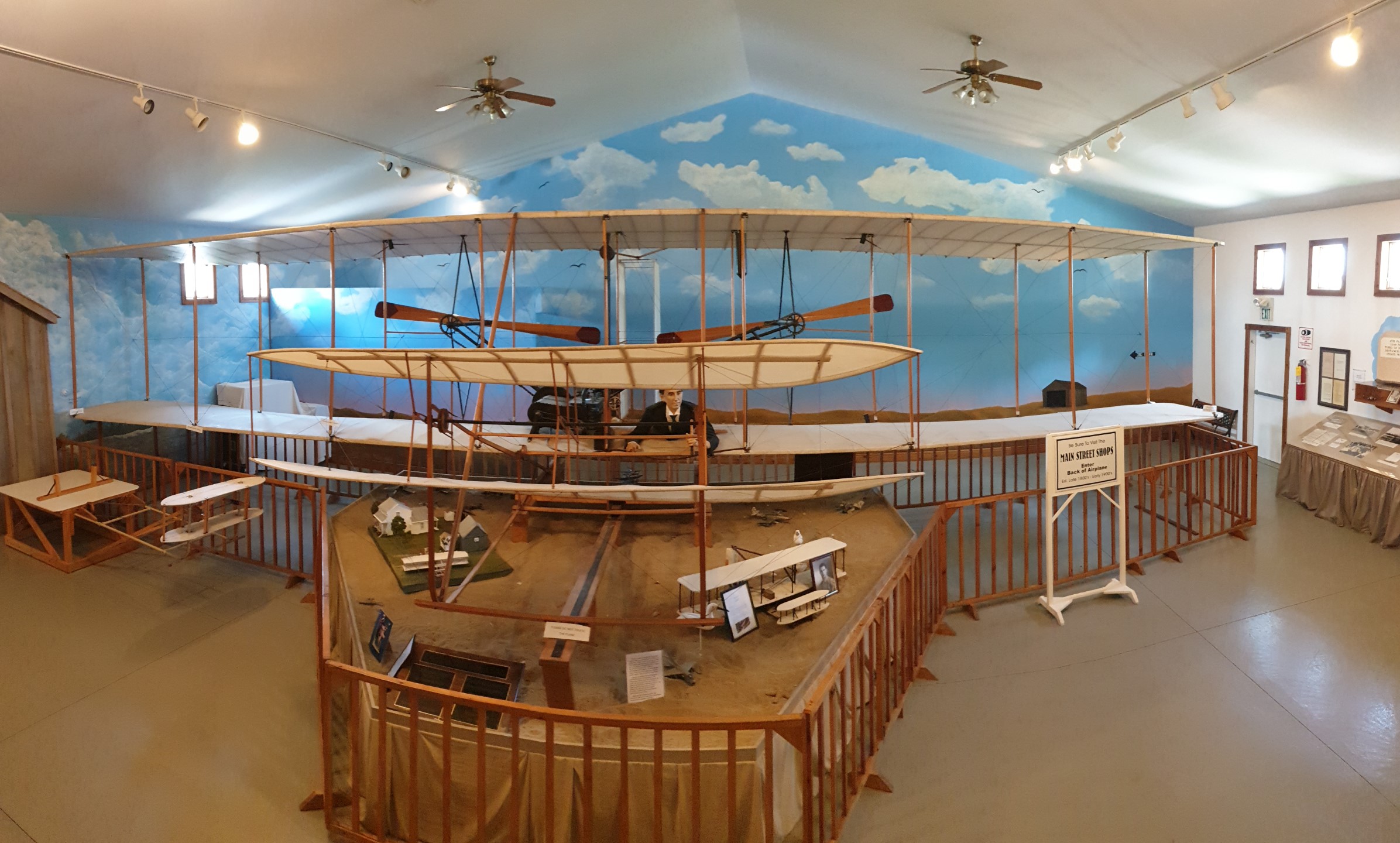 There is also a small R/C flying field, complete with control tower, at the far end of the museum site.
Gift shop
Gift shop with books, some souvenirs and various aviation themed gifts.
How much time should you plan to spend here?
About an hour should be enough.
Pictures