Flyhistorisk Museum Sola
| 2 minutes read,
233 words
| | |
| --- | --- |
| Museum name | Flyhistorisk Museum Sola |
| Focus | Norwegian aviation |
| Location | Sola, Norway |
| Official info | https://www.flymuseum-sola.no/ |
| Categories | Military, Civil, General |
| Accessible by | Car |
| Opening hours | Sunday: 12:00 - 16:00 |
| Ticket prices | Adult: NOK 80, Senior: NOK 70, Student: NOK 40, Children: NOK 40, Children under 4: free, Family: NOK 240 |
| Info last updated | September 11th, 2022 |
This is the museum closest to us, and some of my training happens right next to this museum on Stavanger Airport, Sola. It's only open on Sundays, so one Sunday we decided it was about time we took the two hour drive down to visit this museum.
The museum may look small out on the outside, an even though it's not bigger on the inside, it is packed with aviation related artifacts. aircraft in all sizes, equipment from the old control tower, and other relevant artifacts.
The entire museum is located in one large hangar, with a couple additional aircraft on display outside. The most famous being LN-SUB, a old Braathens DC-6B that was recently purchased and flown in from Alaska.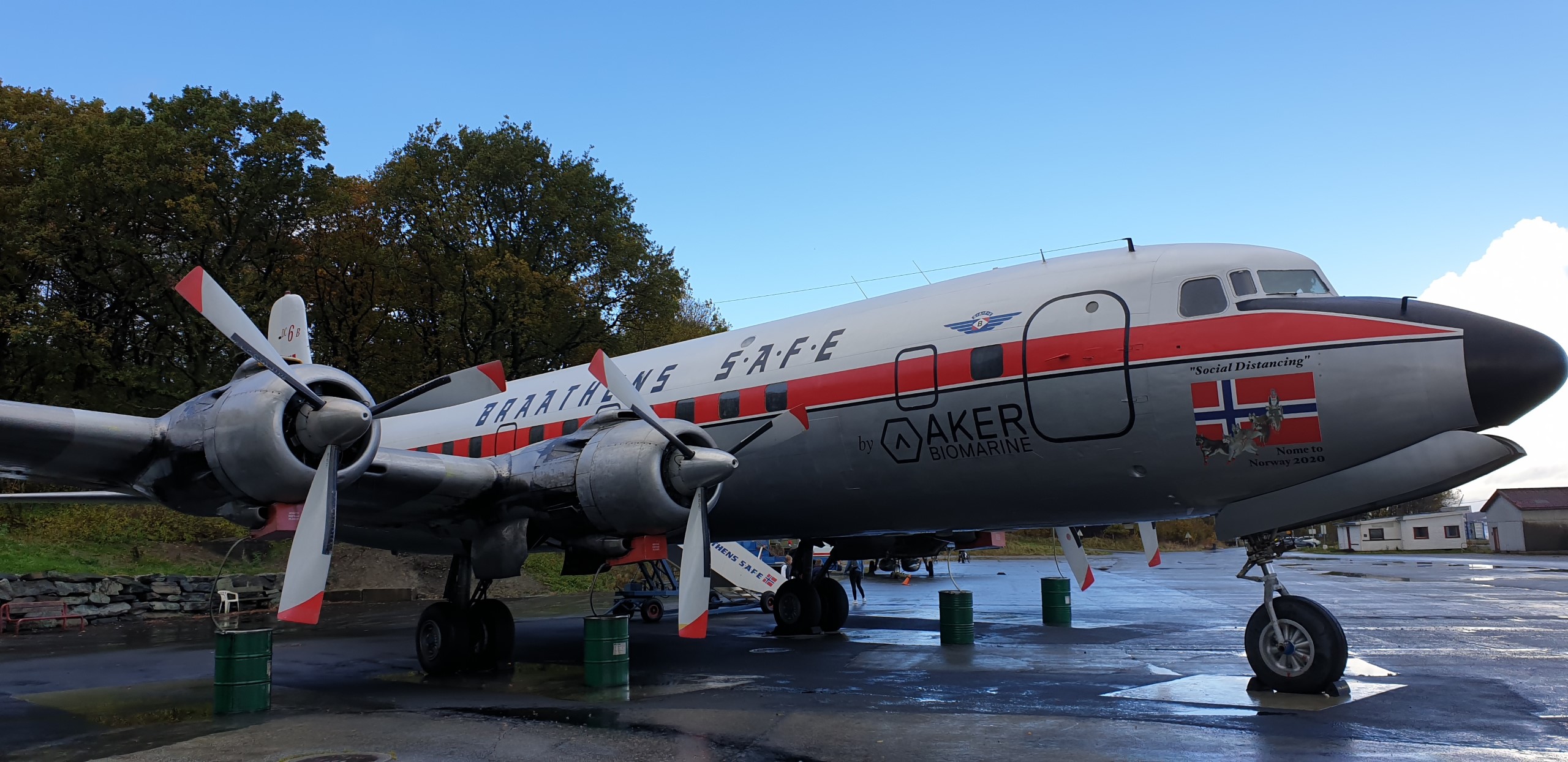 This museum also has a simulator, that unfortunatly was unavailable at the time of our last visit due to pandemic related restrictions.
Gift shop
Small gift shop with a great selection of books and some other items.
How much time should you plan to spend here?
You need about one hour, but should probably spend 1-2 hours.
Pictures